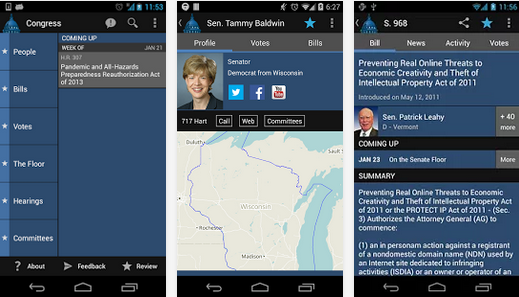 Net neutrality is the biggest issue affecting the internet today.
If you enjoy browsing a free, open, and largely unmonitored internet, then you need to fight for net neutrality.
Most people don't want to get off their computer and go protest in front of a government building. But what if I told you that you can have your opinions heard while hardly moving at all?
That's exactly what you can do with the Congress app. Simply titled 'Congress', this app is free to download from the Google Play Store and is not actually affiliated with Congress or the United States government – which is probably a good thing.
Here's how the app works: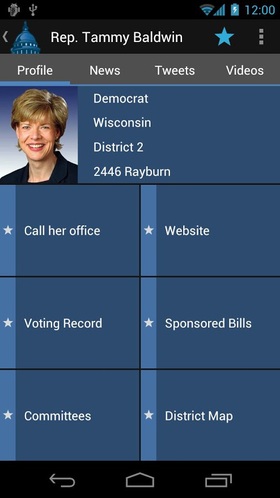 -You can view your local representative and see how they have voted
-You can view which bills are coming up for a vote next
-You can search for bills and votes you should know about
-View floor activity and committee hearings
-Receive notifications of "just about everything" congress does
-Tap the 'Call' button on your representative's profile to immediately place a call
Since members of Congress do not have public email addresses, this is an excellent way to keep on top of your local representative.
If you want to let your Congress member know how you feel, you can call them directly from the app.
Congress is an honest and transparent app. The app is "proudly open source" and can be viewed on github. It uses your data only to identify your local representative and it does not deliver advertisements or sell your location data to advertisers.
If you want to fight for net neutrality and be more involved in the political process, then the Congress app is the best way to do that.
Once again, you can download the app here: https://play.google.com/store/apps/details?id=com.sunlightlabs.android.congress