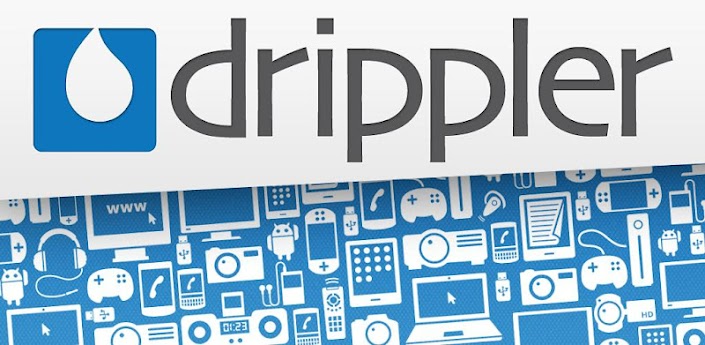 You may not have heard of it, but Drippler is one of the world's most popular Android apps. Drippler is designed to give you helpful tips that pertain specifically to your phone and your operating system.
After installing the Drippler app, you'll find a number of tips and app recommendations delivered to your phone every day. Drippler's tips pertain specifically to your smartphone. So if you have an HTC One running Android 4.2.2, then you'll see tips that will help you get the most out of your handset.
What kind of Android tips and tricks can you expect from Drippler?
Drippler's tips come from a number of sources that you may have already heard about, including popular Android blogs like Android Police, AndroidZoom, eHow, and even general news sites like Engadget and Gizmodo.
Tips vary widely in terms of their usefulness and application, but you can expect Android tips and tricks in all of the following categories: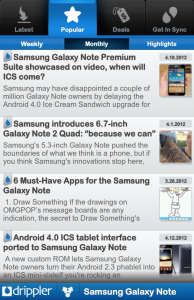 -New Android apps and game recommendations
-Android Ice Cream Sandwich and FroYo tips and tricks
-Android manuals and guides
-Android widgets
-Android tools
-Android wallpapers
-Android accessories
-Latest news and rumors from the world of Android

I like Drippler because it never feels overwhelming. If you feel overwhelmed after reading one tip, then maybe Android phones (or any smartphones) aren't for you. But for the rest of us, one tip is a morsel that's easy to digest and learn. Instead of reading through a list of hundreds of Android tips and tricks online, you can learn a new tip every day and actually remember it.Why Drippler is awesome
Drippler is so popular that sales reps at Best Buy and other mobile phone outlets have apparently started recommending Drippler as the first app to download – a prestigious title usually reserved for apps like Facebook or Twitter.
In spite of that fact, Drippler is not a profitable operation, and its developer is not making any money. But hey, that doesn't mean you can't enjoy Drippler for what it is: a fantastic, easy to use phone tutorial.
Ready to try it out?
Since it's May 2012 launch, Drippler has garnered a rating of 4.7/5 from its users along with nearly 30,000 reviews.
Drippler also has over 5 million downloads on Android. It's one of a handful of apps that actually started on Android before transitioning to the iPhone. To download Drippler today, visit the Google Play Store.