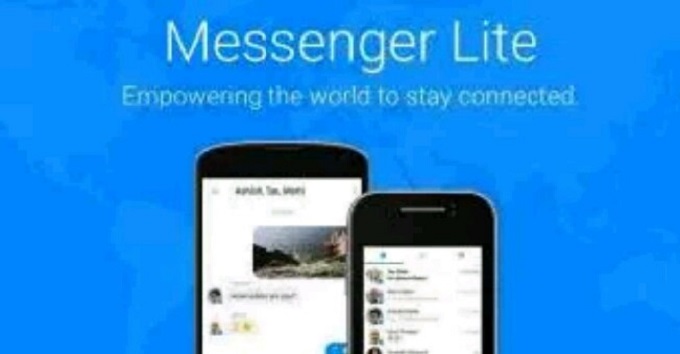 Facebook's version of a data-conserving Messenger app is now not only available for developing countries with slow mobile networks as the Messenger Lite app is expanding in the United States, Canada, United Kingdom and Ireland after the app was available to in more than just 100 developing countries before.
The new Messenger Lite app manifests most of the critical features of the good old Messenger except the features Messenger Day and selfie lenses that drains mobile data quickly. As of now, there is still no plan for a Messenger Lite for iOS users through.
The main target of Messenger Lite are countries with weak bandwidth so that the app could function faster compared to the regular Messenger app. But now, Messenger Lite's expansion into Facebook's top developed world markets makes it a way for penny-pincher users like teenagers who want to avoid burning away their mobile data while at the same time still keeping in touch.
According to a spokesperson in Android, "we're excited to bring Messenger Lite to Android users in four new markets, including Canada, Ireland, the U.K. and the U.S., Messenger Lite is a slimmed-down version of Messenger that offers the core features of the app, while giving everyone the opportunity to stay connected to their friends and family, regardless of device or quality of internet connectivity."
Messenger Lite was released by Facebook not until October 2016 initially in five countries with slow mobile networks before it started its global expansion way back in April 2017. Right now, according to Sensor Tower, Messenger Lite has over 47 million downloads ever since it was launched where the top countries are India and Brazil which have high download rates.
This new Messenger rollout really helps Facebook attract more teenagers to Messenger, both the original one and the Lite one. We all know how many users value an app with mobile data saving qualities. With the new Messenger Lite app, users can respond to messages quicker than usual as it is a no "frills" app which provides you with only the important features in Messenger, thereby encouraging friends to stick with Messenger Lite instead of going back to SMS or iMessage or to Snapchat.
It is without a doubt that Snapchat has found a challenge in the developing countries as its video-heavy app does not perform that well in places with low bandwidth connections. It's also particularly hard to load up its filters when you use its Snapchat filters and takes quite a while before it loads not to mention that it also quickly eats up your mobile data. So in places where there are friends who can't use an app, several people often end up switching to one they can easily access. For Messener to expand beyond its 1.3 million existing users, it needs to do everything it can to maximize its accessibility. And evern though it might be harder monetizing Messenger Lite users, it is definitely worth it for Facebook as chat is the center of the mobile use case. And if it can keep users on Messenger, then it can most likely etain them in the rest of the other family of Android apps.