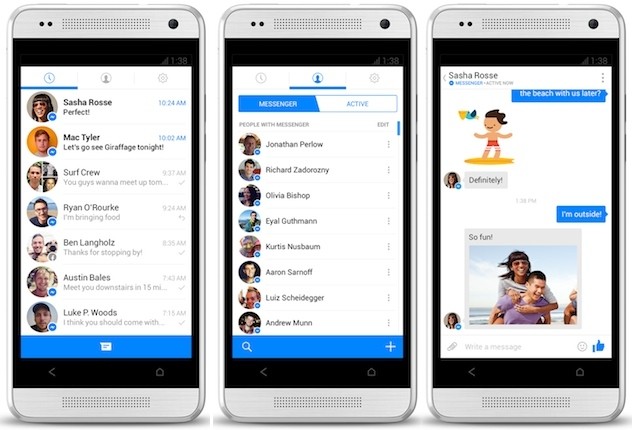 Facebook is about to remove messaging functionality from its Facebook apps for Android and iOS.
Now, users will be forced to download Facebook Messenger – a standalone app that works in tandem to Facebook but is devoted to messaging.
The move is designed to increase Facebook Messenger's userbase. The link to messaging will disappear from the main Facebook app and users will be forced to download the replacement app.
Some users – mostly European Android users –have already been forced to do so. The rest of the world will likely receive the update over the next few weeks.
Personally, I don't like this move. I used to use Facebook Messenger and then uninstalled it because it was always running in the background, stealing battery life, and annoying me with alerts. Hopefully, future Messenger updates will give users more control over settings – including when you're displayed online and offline.
I see where Facebook is coming from: they want to increase the Facebook Messenger userbase. However, many mobile users are angry about these changes. With younger people rarely using Facebook these days, this move could just drive more people away.