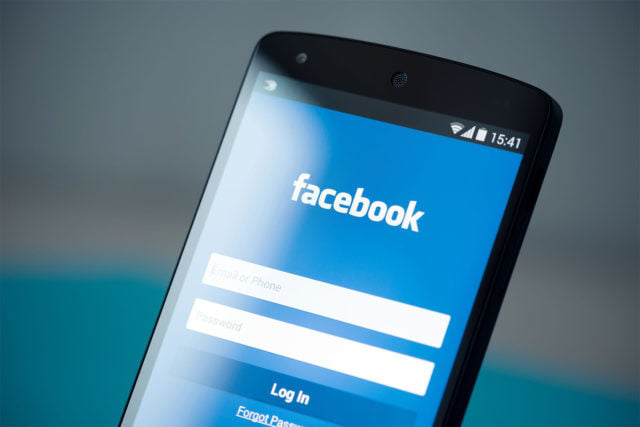 As if the Cambridge Analytica scandal isn't enough, Facebook is once again questioned this time about collecting SMS data and phone numbers from Android devices. This discovery occurred on the very same day that Facebook has bought ads in both the British and U.S. newspapers apologizing for the Cambridge Analytica scandal.
According to a report from the website Ars Technica, Android users who have checked their data collected by Facebook found that the data includes years of telephone numbers, text messages, call lengths and telephone numbers.
In defense, Facebook stated that the information is only uploaded to secure servers and only affects Android users who had opt-in to allow it. According to spokeswomen from Facebook, the collected data is neither sold nor shared with users' friends or other apps. They also added that the data is used to "improve people's experience across Facebook" by helping users in connecting with other users.
In a website posting, Facebook also claimed that it does not gather the content either of the calls or text messages. And that they use the information to rank contacts in Messenger to make it easier for users to search for contacts and even make suggestions on who to call.
In addition, Facebook users also have the option to allow data collection the moment they signed up for Facebook Lite or Messenger. "If you chose to turn this feature on we will begin to continuously log this information," Facebook stated in a post. This kind of Facebook feature has long been introduced way back in 2015 on Facebook Messenger, followed by the Facebook Lite.
Yesterday, messages were left seeking comment from Google officials who made the Android operating system, about security. As the Facebook CEO Mark Zuckerberg took out ads in both British and U.S, newspapers apologizing for the Cambridge Analytica scandal, reports regarding the data collection were also released. According to the ads, the social media platform does not deserve to carry such personal information if it does not have the ability to protect it. In addition, based on the ads, a quiz app built by a researcher from Cambridge University leaked Facebook data of millions of people a couple of years ago. Zuckerberg stated that what happened was clearly a "breach of trust" which is why Facebook is doing the best it can in making sure it won't ever happen again.
The privacy practices of the social media platform have come under fire after a Trump-affiliated political consulting firm, Cambridge Analytica, got data in an appropriate manner. Because of what happened, Facebook's stock value was affected and has dropped over $70 billion.
According to the ads, Facebook is setting a limit to the data that the apps received every time a user logs in. It also claimed to investigate every app that has access to a huge number of data, "We expect there are others. And when we find them, we will ban them and tell everyone affected". The data obtained by the Cambridge Analytica was from a researcher who paid 270,000 Facebook users to answer a psychological profile quiz in 2014. However, as it turned out, the quiz also collected data on each friend of the 270,000 Facebook users which increases the number up to 50 million.