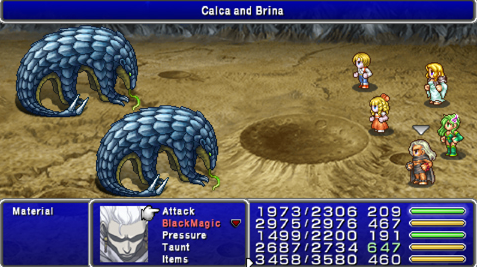 If you've ever played a Final Fantasy game, then you know how important the Active Time Battle (ATB) system is. ATB is the cornerstone of Final Fantasy combat, and way back in 1991, Final Fantasy IV was the first game to use the ATB system.
Final Fantasy IV is a landmark game in the series and it was also recently released for Android devices. The remake of Final Fantasy IV (thankfully) uses upgraded graphics from the original version and is, in fact, a complete 3D remake of the game.
If you took the 1:16 out of your life to watch that video, then you'll basically have learned everything you need to know about the game. The Android update of the game includes "stunning graphics" and "selectable levels of difficulty" along with all the same original storyline and characters that gamers fell in love with 22 years ago.
Here are some of the game's most important features and additions:
-Added voice acting for important scenes
-New mapping features that leaves dungeons mysteriously uncharted
-Jukebox feature that allows players to easily select which nostalgic song they want to listen to while exploring
I never played the original Final Fantasy IV. In fact, I was only a few months old when it came out. So the nostalgia is nonexistent for me. But judging by the positive re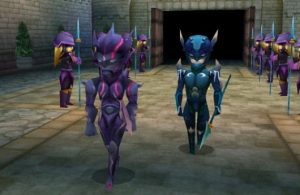 views on the Google Play Store listing, the Android remake of Final Fantasy IV is managing to win over old fans and new ones like. The game currently holds a 4.3 star out of 5 ranking based on over 100 reviews.
Will it work on your device?
Final Fantasy IV can be played on any Android 2.3.3 devices and higher, although there are some reports stating that users of earlier devices have still been able to get the game to work – it's more a question of processor speed than of the Android version you're running.
Download Final Fantasy IV from the Google Play Store here for $15.99 – yeah, Square Enix isn't giving away this one for free. It's also about half a GB in size, so make sure you're connected to Wi-Fi before downloading.