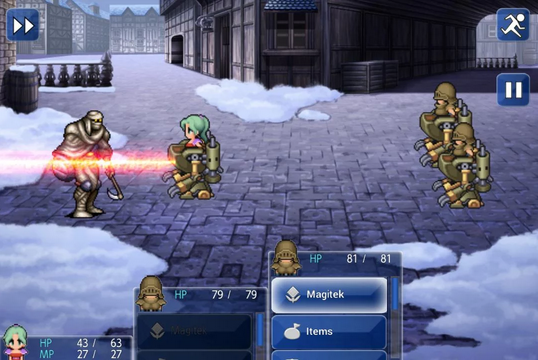 Final Fantasy is one of the most beloved video game franchises of all time. With fans around the world, everybody knew that Android versions of Final Fantasy would eventually be released.
That day is now – at least for Final Fantasy VI.
Final Fantasy VI was released today for Android. It costs $16 from the Google Play Store and has already attracted a fair share of positive reviews.
Here's the need-to-know about Final Fantasy VI for Android: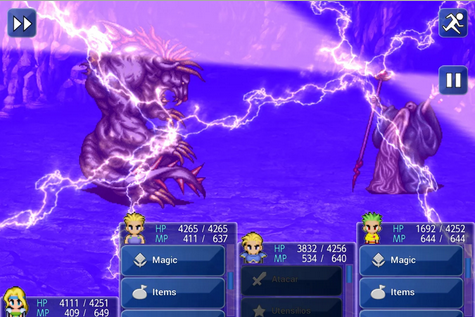 -First released in 1994 for SNES
-Graphics have been "painstakingly recreated" for Android by one of the original graphic designers from 1994
-Optimized for touch screens, including a new battle interface and an overhauled menu system
-New Magicities and events that were originally introduced in the 2006 remake
-Ability to play all main characters as the protagonist, which gives you quite a bit of replay value
-One of the most infamous twists in video game history!
This remake was created by Square Enix, so this isn't some shoddy knockoff: it's the real thing.
Some users have already run into problems early on. Weirdly enough, the biggest problems seem to be with the newest devices. Nexus 5 users, for example, claim that the game doesn't play well with ART – the data storage system used by KitKat.
Other users complain that Final Fantasy VI has problems with Xposed. Xposed is used by rooted Android users to prevent certain apps from noticing that their device is rooted.
With both ART and Xposed, Final Fantasy VI for Android reportedly crashes. All other devices, however, report smooth and fun gameplay.
Once again, you can download Final Fantasy VI for Android here: https://play.google.com/store/apps/details?id=com.square_enix.android_googleplay.FFVI