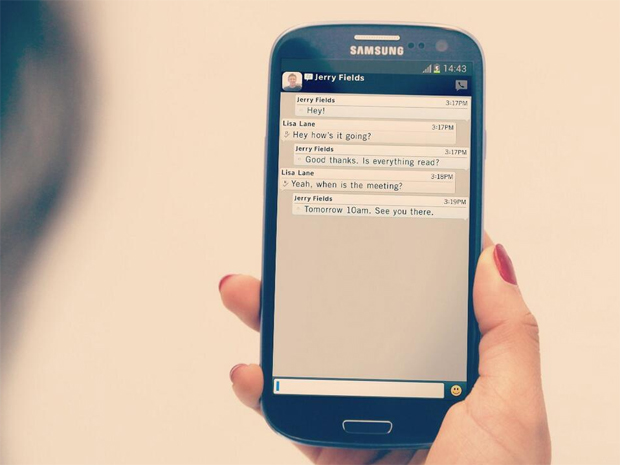 BlackBerry Messenger was one of the most popular messaging apps in the world at its heyday. Unfortunately, BlackBerry is several years past its heyday and most users have moved onto crappier knockoffs of BBM like WhatsApp for their iPhones and Androids.
However, today's iOS and Android users are about to enjoy the full BBM experience. After a ridiculously long wait, BBM for Android will finally be released this weekend. The news was officially leaked by Samsung Nigeria's Twitter account of all sources:
YES WE DID!!!! Available frm Friday RT @supersanusi: If Samsung really did get the 3 month exclusive like I heard, that would be something

— Samsung Mobile NG (@samsungmobileng) September 16, 2013
As you can see in that tweet above, sent by @SamsungMobileNG, there appears to be some sort of exclusivity agreement in place between Samsung and BlackBerry. Samsung has refused to comment on the leak, so we don't know for sure if it's only Galaxy users getting the app at launch, or if that exclusivity only applies to African users.
An exclusivity agreement in some parts of the world – like Africa – would sort of make sense, because Samsung has money to throw around and BlackBerry could likely use some. And BBM for Android would likely have its largest impact in the African market because, for whatever reason, BlackBerry commands a whopping 50% market share in the forgotten African smartphone market.
I guess in the future, Samsung, you should probably not tell your African division a secret like this ahead of time. Or maybe it's all part of some marketing ploy. Who knows? All I know is that BBM for Android will almost definitely be released this weekend (September 20-22, 2013), and according to the above tweet, it will be released on Friday, September 20.