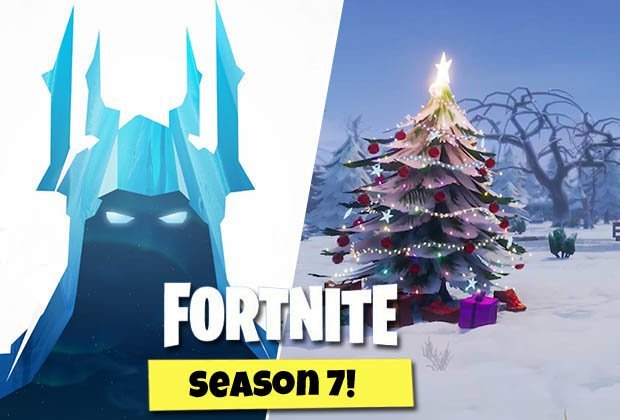 Fortnite approaches a cold snap this holiday season as it launches the Fortnite Season 7: Winter Royale.
Can't wait? We've curated a list of all the new updates and expectations in the new Fortnite. Here they are:
Launch Date
The Fortnite Winter Royale is just temporary and will be running only probably starting this Friday, December 7, to February 14, 2019. The developer has not announced the exact date of the launch yet, but it should happen it this week.
December 6 also happens to be a good day to launch the new season since it coincides with The Game Awards. Renowned Fortnite streamer, Ninja, is nominated for an award and will be presenting during the event. There's a good chance that the developers will hand down the big reveal of the Fortnite Season 7, as well as the trailer, to Ninja.
As for the time, developers usually start new seasons at 4 AM Eastern Time, 1 AM Pacific Time, 10 AM Central European Summer Time, 9 AM British Summer Time.
Like the previous season, Fortnite Season 7 Battle Pass will cost 950 V-Bucks. That's about $10. Although there is a free version, you have beat difficult challenges of about 100 levels to obtain all the Season 7 exclusive skins, emotes, and other cosmetics.
If you don't want to go through all the hustle, just buy it for $10 which is equivalent to 1,000 V-Bucks.
Theme and Map Changes
Things are now quieter in Fortnite, that's because it's approaching the winter season. The first sign appeared in November when you can see a blizzard when peeking out beyond the map from Flush Factory.
After a week, icebergs began to appear and you can see a breath of cold coming out from your character's mouth when standing on the starting island.
Eagle-eyes can see a medieval castle coming out from the iceberg and other buildings covered in ice. This could be related to the portal technology in the Wailing Woods laboratory which, noticeably, can look like a castle at certain angles.
We hope to see the modern and medieval age colliding. This should mean more weapons, more skins, and new landscapes, that, of course, fit the winter theme. There are also chances that icebergs can collide and files once again suggest that Tilted Towers could be great.
As for the list of new skins, there is no official announcement yet and Fortnite will not probably reveal it unless you purchase the Battle Pass.
New Weekly Challenges
To get all the new Fortnite Season 7: Winter Royale stuff, you need to finish the Free Pass Weekly Challenges and Battle Pass Weekly Challenges.
Again, Fortnite has not revealed the full list of Weekly Challenges but it is expected to be very exciting.
That's all for Fortnite Season 7 for now. We'll keep track on recent updates this week and hopefully create a handy guide for the weekly challenges. So, are you excited with the Fortnite Winter Royale? It will be a long 2-month season so there's plenty of time to unlock all the new items for free.