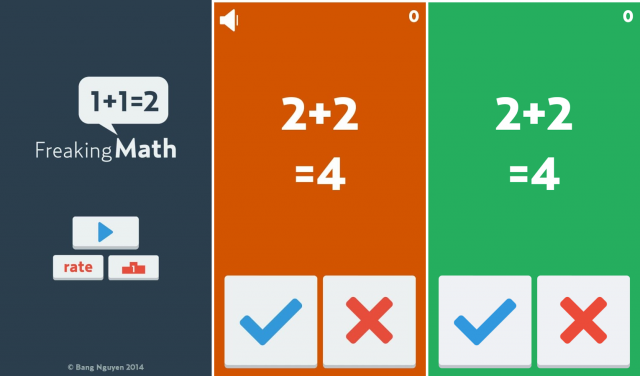 Some Android games are stupidly hard – like Flappy Bird. Others are stupidly simple – like Snake or Solitaire.
Freaking Math somehow manages to be both.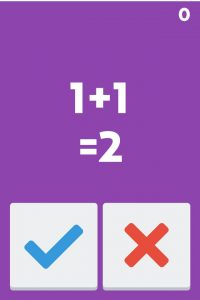 In Freaking Math, your job is to identify correct math equations. You have two seconds to choose whether a math equation is right or wrong.
Two seconds seems like a lot of time to decide whether 2+2 = 5 is correct or incorrect, but it's harder than it seems.
The goal of Freaking Math is to get as many equations right in a row as possible. The first few equations are easy. After that, your brain and fingers start to argue with each other to a point where you can almost feel your mind melting.
All of the equations are simple addition. By the time you lose, it will be to an equation so simple your first grade math teacher would ridicule you for missing it.
Anyways, you can download Freaking Math for free from the Google Play Store here. Whether you just want to sharpen your mind or improve your ability to think on your feet, Freaking Math can be surprisingly fun to play.
Two seconds never seemed so short.