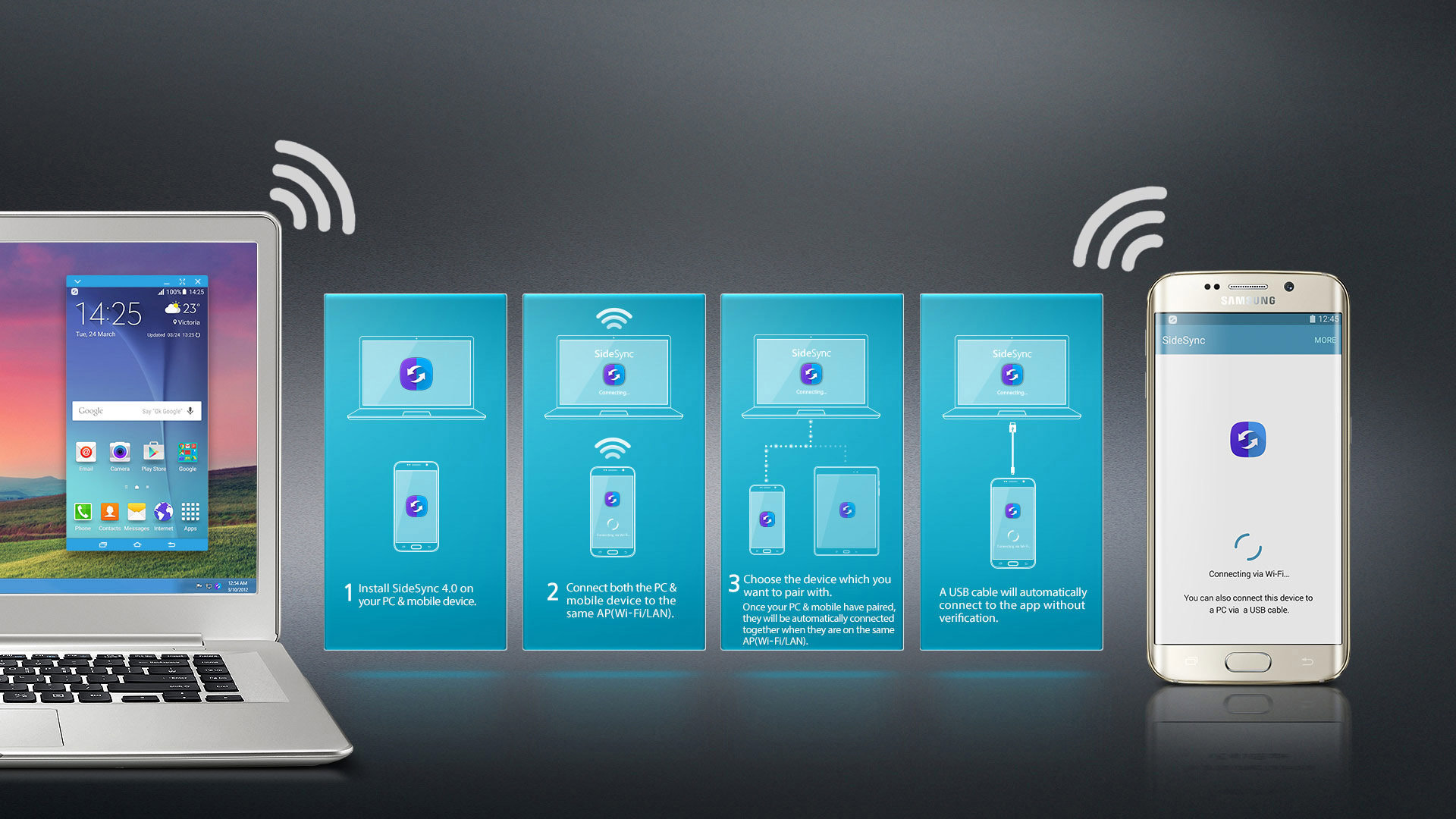 Connecting your Android phone to your PC is sometimes a hassle because you may not be able to use your phone for a while, especially when transferring files or updating your software via computer.
Since the arrival of Windows 10, a considerable amount of Windows App also arrived to keep your Phone to PC connectivity easy and functional. Every PC and laptop brand even made their own apps to improve this kind of service.
Here are some of the best Android Apps to customize functionality of your Android phone when connected to a computer.
HP Orbit
HP has its own app that makes it easy for your phone. However, you need an HP PC to use it. HP Orbit allows one to send photos, text and links during the connection. Although, HP is still in debut with this functionality making it less powerful than other apps.
Dell Mobile Connect
The most popular PC Brand for working professionals has developed one of the most powerful phone-to-PC connectivity app. The app allows your mobile screen to display on PC and can make calls and texts through it. The downside is the app does not work on all Dell PCs but only to specific models. We can only hope Dell will make this awesome feature available in all their products.
Microsoft Edge
If you're familiar with Microsoft Edge on Windows 10, you can actually use it on Android. Microsoft Edge has its own Android App making it convenient for users when browsing. When connected to PC, and you're still browsing the web, you can continue browsing from your phone to PC. It allows you to choose between viewing it now on PC or later if you have something else to do.
Edge is the default web browser of Windows 10, and the Android app is also free.
Cortana
The creation of Cortana sparks the beginning of new generation AI that can almost do anything with just a voice command. Cortana, so far, is the best digital assistant ever developed.
When connecting your Android Phone to a Windows 10 PC, Cortana will sync all reminders, lists, notes, and notifications between the two devices. Cortana is free to download on Android and a built-in feature of Windows 10.
Photos Companion
Transferring your photos from your phone to PC to save up space is now made easier with Photos Companion App. Connected to the same wireless network, photo transferring can easily be done and fast. It only needs a QR Code to start the process. Both App on Android and Windows 10 photo app are free.
Textto
If you hate displaying your phone's entire screen to your PC just to send messages or read notifications, Textto has made it easy for you. Textto is the best app to send or read text from your PC. It has its own Textto PC software and can connect wirelessly to your phone.
Textto will not replace your phone's default messaging app. It only acts as a bridge to relay messages to your PC.
These free Android Apps truly improves your connectivity experience. Although, there are better apps like AirDroid and Vysor, these apps require payment before you can enjoy the service.