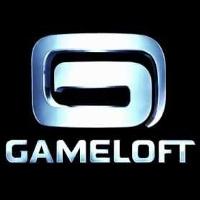 With the advent of Android 4.4 KitKat last year, many became familiar with the term 'Immersive Mode' by now. An API that allows the user to utilize every pixel available on the device screen while viewing content. It essentially hides the basic UI such as the status bar and uses the whole screen space from one corner to the other, thus imparting a richer look to the visuals. This mode reduces the distraction caused by the notification bar and the navigation bar, by hiding them during the use of an app or a game. It is perfect for viewing content such as photos, videos, books, games and maps.
Gameloft, a popular game developer in the mobile scenario which has successful titles like Asphalt, GT Racing, Order & Chaos etc. to its credit, has announced to update their games with Immersive Mode. Reportedly, the famous Asphalt 8: Airborne is already updated with this mode support. Gameloft positively affirms that they will add this support to several others of their titles by the end of February. A validated list includes the following games:
Asphalt 8
Blitz Brigade
GT Racing 2
Total Conquest
Six Guns
Order & Chaos
Gangster 4
Dungeon Hunter 4
Gameloft has confirmed that this list will only lengthen, and also all games in the future will feature immersive mode.
Is it Good News?
Well, from a gamer point of view, yes it is news to rejoice. It makes a lot of difference in the overall gaming experience. Noteworthy effects include the removal of distraction by toolbars during gaming, which at times is really annoying. Another aspect worth mentioning is the full screen view in this mode – it not only multiplies the mojo in gaming but also uses the phone's visual capabilities to the maximum possible extent. And as we all are aware of the fact that Gameloft has some of the best titles in games, it is indeed good news. Though it will take some time initially for all the games to get this feature, the plan is to eventually include this mode in all games.
The Hurdles
It might seem a bit early to burst the bubble but one should realize that this update isn't much of an actual update if your device is not running Android 4.4 KitKat. It is an exclusive KitKat feature and KitKat itself being a recent addition to the Android world, implies that only a handful of devices will feature this update. This invariably includes Nexus 4, 5, 7 and 10 and the Google Play Edition devices such as HTC One, Samsung Galaxy S4, LG G Pad 8.3, Xperia Z Ultra etc. Another downside is that it is substantially felt only on devices having on-screen navigation buttons like the Nexus series and Moto X.
Nevertheless, we must also consider the fact that technology is growing in a rapid pace and a recent tech today can be outdated anytime tomorrow. So, if anything, this update is going to get better.