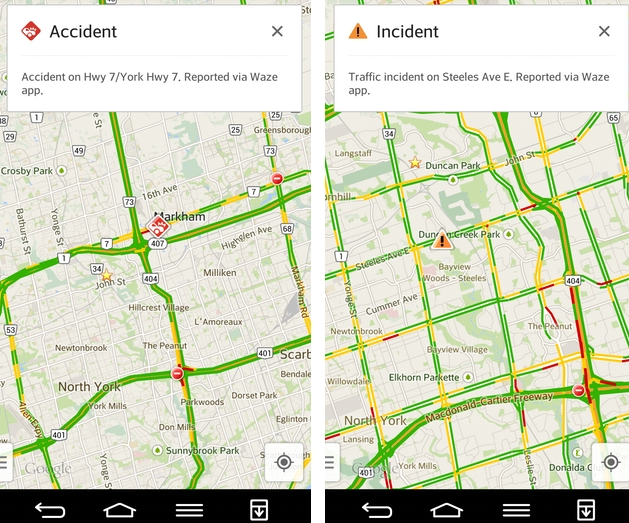 Google Maps is the world's best navigation and mapping app (sorry Apple Maps and Nokia Maps). With the latest update, Google Maps got a lot better at planning out the best route to your destination.
Google Maps has now integrated Waze traffic reports into Google Maps. What does that mean? Waze is a real-time traffic report service that delivers information on traffic incidents and accidents around your city.
With Waze integration, Google Maps will now alert you to any incidences along your scheduled route. This makes it easy to avoid traffic and potentially dangerous situations.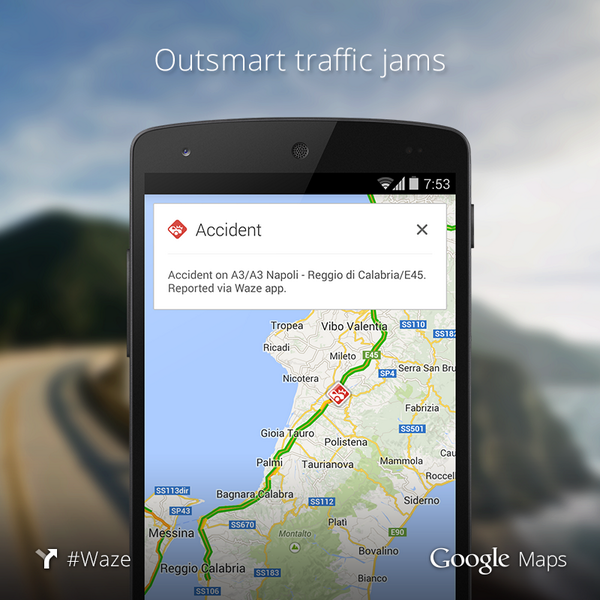 We've known this update was coming for a long time, and it's one of the most expensive updates in Google Maps' history. Google purchased Waze for $1 billion earlier this year. Just months after the purchase, Google had integrated traffic incident data in many cities across the United States along with a handful of other countries around the world.
However, this update brings the update to 46 countries in total, including the United States, Canada, UK, Switzerland, France, Germany, Brazil, and "46 more countries and territories" (Google did not specify which countries and territories, exactly).
Here's how the Google Maps Waze integration works:
-When putting in a destination, Maps will check for any traffic incidents along that route.
-If a traffic incident is found, Google Maps and Navigator will automatically plan a new route to your destination
-If a traffic incident occurs while driving towards your destination, Google will automatically change your route along the way to help you avoid the problem
-Waze users report traffic incidents themselves, which means that incident reports appear relatively soon after they occur