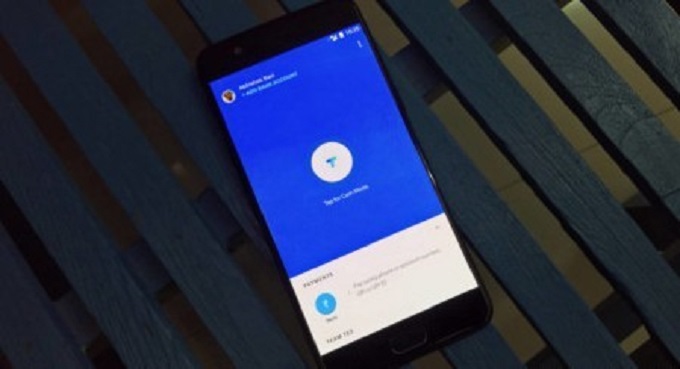 Google has recently jumped and dived into an immensely competitive digital payments space in India through a new digital payments app called Tez.
What is Tez?
Tez is a new digital payment app for India. In Hindi, Tez means "fast". It is a UPI-based app that can be used not just for online transactions but also for paying offline at stores.
UPI, also known as Unified Payments Interface, was launched by National Payments Corporation in India – an umbrella organization for retail payment systems in India. And even the NCPI is a private entity; it is still regulated by the Reserve Bank of India which is the country's central bank.
All the transaction on Tez is made secured by Tez Shield which detects fraud, verifies identity and prevents hacking, according to the company. The company is already partners with HDFC Bank, ICICI Bank and State Bank of India in the backend. With this new launch, Google was able to be partners with RedBus, PVR Cinemas, Domino's Pizza, Jet Airways and DishTV which accept payments through Tez, as well as payment gateways such as BillDesk and ecommerce solutions like Shopify and PayU. Aside from that, there are also some distribution partners; Nokia, Micromax, Lava and Panasonic which will most probably pre-load the Tex app on their upcoming devices. There is also a big possibility that Google might even integrate Tez as with its own suite of service just like with Google Play Store to enable payments.
Moreover, Google also offers "Tez for Business" which allows businesses to obtain their own Business Channels on the Tez app wherein they can directly interact with their customers to share offers and other interesting stuffs.
The Tez app is available as a standalone app on both Android and iOS and supports several regional languages as well such as Hindi, Bengali, Gujarati, Kannada, Marathi, Tamil and Telugu. It is also compatible with over 50 banks in the country that supports UPI. And just like other UPI-based apps, Tez requires your phone number in order to add a bank account. When the number is verified using one-time password or OTP, Tez will request the UPI Virtual Payment Address or VPA that is if you have made one before. Otherwise, it will take you through the process of creating a new ID. After that, you would be able to set up a PIN. You'd be able to see your contacts who are also using the app and request or pay the money. From there, you're good as can be.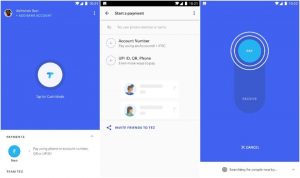 Just like other UPI-based apps, you can transfer money via the UPI address to anyone who has bank accounts that are supported by UPI. Anyone can make a minimum transaction of at least ₹50. So how do you start a transaction? To do so, you have to tap the blue icon. You will see that people who recently transacted with you will appear beside the blue icon and then below that, there will also be some lists of businesses.
What makes this UPI-based app different from the others is that is has a "Cash Mode". Cash Mode allows users to transfer cash to anyone nearby instantly without having to share information like contact or bank details much less a scanning QR code just like sharing photos through Bluetooth.
Tez produces a special audio signal that can only be read by another phone which also runs Tez. Once the app detects another compatible device in close proximity, the transaction channel will automatically open, so you can either enter the amount you want to send or receive the payment.
With Google's Tez, it aims to bite and join the ever large and growing digital payments in India although it isn't early in the market.