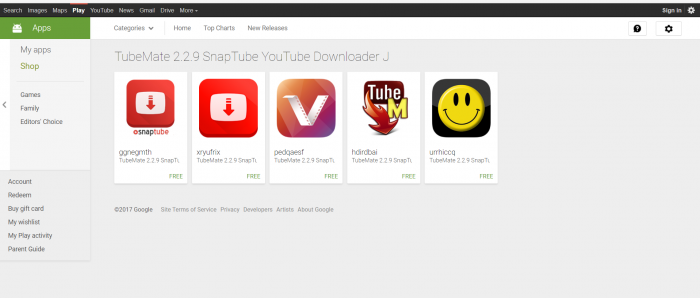 2018 is a year full of drama, and the same can be said for the Android market. As the year draws to a close, there is no better time to reminisce all the controversial news that shook the Android world.
Here the most controversial Android News this 2018.
Google Play frauds
Google Play has two controversial discoveries this year inside the Google Play market. One is the very creative group of developers who would purchase famous apps in the market using Bitcoin. They would track this app, track the user behavior, create bots to emulate these behaviors, and view ads along with doing other crazy stuff. Basically, its other developers defrauding advertisers which allowed it to run for a long time since no end user was affected.
The next Google Play issue is the Cheetah mobile fraud. This is somewhat fresh since it was detected in the late months of 2018. CM did an incredibly lazy work of taking credit from other apps and the advertising money. CM developers defended that they have not done anything of the like, but Google removed their apps anyway.
The inconsistency of Google
The Android app by Google has confused a lot of people this year. The company has been shutting down and creating new apps this year that proves to be redundant and unreasonable. For Instance, Hangouts have been sliced into two apps separating the single chat and group chat services. Then, they announced Google Allo who also functions as a messaging app.
YouTube Music was also launched this year which conflicts with the old Google music-streaming app, Google Music. And finally, the company has announced shutting down Google+ once and for all in early 2019 after finding out a, not just one, but two major data breaches.
Google and Amazon unfriended each other
The Google and Amazon feud sparked in late 2017 when Google yanked YouTube from all Amazon Fire devices starting with the Echo Show. However, most dramas happened in 2018.
This issued was a problem for consumers who both love Google and Amazon products because they can never enjoy both products at once. When YouTube disappeared on Amazon, the latter fired back by removing Google's Nest products. Later this year, Amazon attempted to reconcile with Google by promising to start selling Chromecast again, but it did not help settle down things.
Telltale Games bids farewell
Fans were dismayed when the ever-famous Telltale Games suddenly announced bankruptcy and lays off in mid-September. TellTale Games was the developer of The Walking Dead, Game of Thrones, Borderlands, and more.
Although they have running popular games, the company suffered from poor sales. Critics believed that it was due to the poor marketing strategy that led to the company's break down. TellTale developed many games but only a few were actually selling. The investment in other games did not return.
During the layoff, the developer only spared 25 employees. Apparently, the unlucky ones were not very satisfied with their compensation. Thus, they filed a class-action lawsuit against the company for the unlawful termination. The lawsuit is still in progress, but it certainly serves as more bad news for TellTale.
That's it for this year's most controversial issues on Android. Hopefully, nothing big rises as we count the days to 2019.