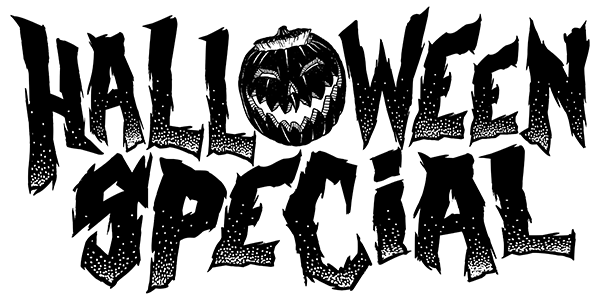 The time for trick-or-treating is just hours away. Since you can no longer ask for candies, we have something special for you to make this year's Halloween unforgettable.
You don't need a bucket. All you need is your phone, these apps, and a partial spooky costume – only if you're up to it. If you're already in the mood for trick-or-treating, here are the scariest prank apps you can download to turn your friends' faces pale.
Scare Prank
The name speaks for itself. Scare Prank is a very light app you can find on the Google Play Store. This game disguises itself as a reaction game where you are asked to perform a simple objective – that's tapping the screen as hard as you can before the two boats collide.
Ask your friend to play with you and convince him or her that you've never finished the game. Once your friend gets hooked to the idea of proving you're a loser, a terrifying child ghost will suddenly flash on the screen accompanied by a hair-standing scream.
Scare Your Friend
Scare Your Friend is not as scary as the one above, but it's still a very good prank app. The app lets you choose a photo and a timescale when will the scary photo appear on the screen. Scare Your Friend has a great collection of creepy images.
The only challenge is how to convince your friend to hold your phone for a while before the time expires. If you nailed it, a horrifying image and blood-curdling sound will suddenly pop out. Be careful though, your friend might just throw away your phone.
Ghost Lens
Ghost Lens is basically a photo editing app. The app allows you to clone your own photo and video and make it appear as if a ghost is roaming the background.
Ghost Lens has tons of features that you can experiment with to make it look real. First, select two photos or videos and layer them together – one will turn transparent and somewhat ghost-like. The next thing is to convince your friends that you captured something spooky and make them believe ghosts do walk among us.
Ghost Hunting Tools
Go Ghostbusters-like with your friends using this app. Ghost Hunting Tools function as fake EMF meters and EVP detection. In other words, it "translates" electromagnetic signals in the environment into human words.
The challenging part is how to act as if you actually believe that the app works as a ghost detector. Your friends will go crazy once they hear the creepy sounds you discovered during your investigation.
Dude, Your Car
Dude, Your Car is nothing spooky or ghost-like, but it's frightening as hell. Your friend will go nuts once you prank them using this app.
Dude, Your Car works by taking a photo of your friend's car. Then, you can edit the photo by adding dents, scratches, fire and smoke, and more crazy damages! Send the photo over to your friend and caption it "Dude, your car". He will surely rush over to the parking lot only to find out it was nothing but a crazy prank.
One important reminder, these apps work well with sounds. So, don't forget to turn the volume up. Good luck and have fun scaring your friends! Happy Halloween!