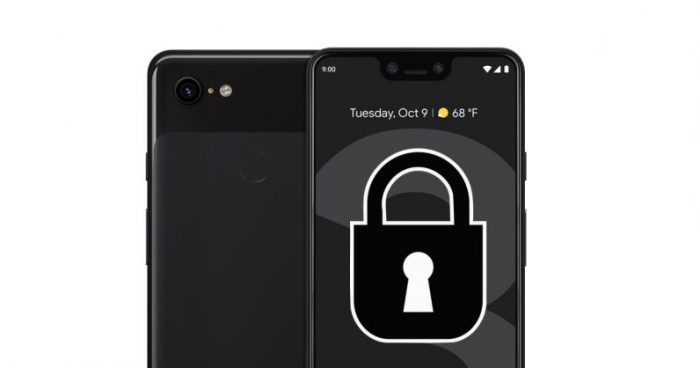 Google features one of the most impenetrable security in the world. Except for the Google+ that was constantly being hacked forcing the company to shut it down.
With the release of Google Pixel 3 and Pixel 3 XL, Google promised that it will have greater security features compared to predecessors. To back the promise, the company introduced the phone's one of the most important features – the Titan M security chip.
Titan is an all-new chip Google designed with only one purpose in mind – to keep the Pixel 3 and Pixel 3 XL secure. It is a security module developed by Google itself that will help protect against hardware-specific exploits like Spectre, Meltdown, and Rowhammer. But, it's much more efficiently.
The New Titan M Security Chip
Recently, Google explained the technical side of the Titan M to help third-party developers and users understand how it really works.
Google posted, "Titan M's CPU is an ARM Cortex-M3 microprocessor specially hardened against side-channel attacks and augmented with defensive features to detect and respond to abnormal conditions.
"The Titan M CPU core also exposes several control registers, which can be used to taper access to chip configuration settings and peripherals.
"Once powered on, Titan M verifies the signature of its flash-based firmware using a public key built into the chip's silicon.
"If the signature is valid, the flash is locked so it can't be modified, and then the firmware begins executing."
That, indeed, is a pretty tough security. But, that's not all. Google also pronounced that the chip is still a baby. The billionaire company hopes to improve its functionality and achieve "transparency and building a platform for future innovation."
Google continued, "Custom hardware allows us to provide new features, capabilities, and performance not readily available in off-the-shelf components.
"These changes allow higher assurance use cases like two-factor authentication, medical device control, P2P payments, and others that we will help develop down the road."
The Android iPhone
Google is now serious in improving their security since many hackers have already figured out how to work around their firewall.
As mentioned above, a security lapse was discovered in Google+ which exposed thousands of user information. Google most certainly don't want this to happen again. Instead of fixing the Google+ security, the company decided to shut it down.
If the same security breach will happen to the Pixel 3 and Pixel 3 XL, it might affect the company's reputation big time.
With the Titan M security chip, we can probably keep our minds at ease. Its security measures are now probably in par with iPhone and that's why many smartphone critics call it the "Android iPhone".
Critics found many similarities of the Google Pixel 3 and iPhone. It's like Google siphoned out the best features of iPhone and applied it on an Android phone. First, they copied iPhone's strategy to put the camera features first and superior software second. When you buy the Pixel 3, you're not really buying the specs sheet. Second, the price tag is outrageous just because Google labeled it as a high-end phone.