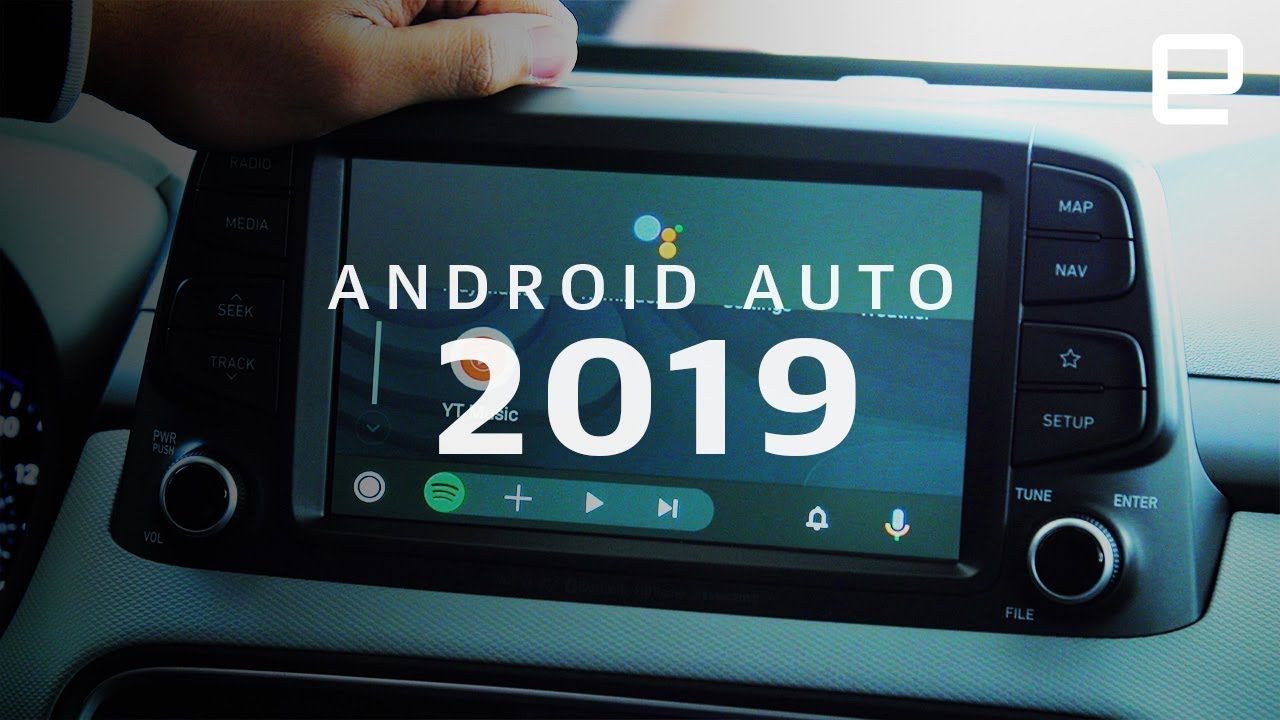 Imagine driving your futuristic dream car which you can easily dictate what to do, what to know, and everything else you want to do while driving. Well, Android Auto is not yet that, but it is close enough.
Android Auto launched about five years ago and its been a driving force behind brand new car ever since. Aside from horsepower, style, and durability, people now consider the best AI system when purchasing a vehicle. Therefore, Google is giving Android Auto a huge overhaul this 2019 in an attempt to make it the best vehicle AI-system.
We've received some new about the changes and updates of Android Auto and here are some of the best we've compiled so far.
Better Navigation App
Aside that it's against the law, one can't really drive and do other things simultaneously without putting yourself at risk to an accident. The updated Navigation App will make your life better once you start your car. Instead of going through all the process of locating your favorite app from the home screen, the system will automatically suggest the apps and the direction to where your headed base on your usage history.
If you'd like to go somewhere new, then you can always use the voice command key phrase "Hey, Google" and ask for direction.
A new navigation bar will dynamically display media to accent what you're currently doing. If you're navigating, the navigation bar will show media and phone controls. If you've got the podcast launcher open for a larger view, the bar will show basic turns and directions. This new navigation bar should help you navigate safer and more effectively.
Better Assistance, New App Launcher
Among all the new features Android Auto has, the new app launcher is among the most convenient since it allows you to easily switch between compatible apps while driving. You can access apps like maps, podcasts, calendar, and news from the heads-up display. Additionally, this menu will be organized based on your most used apps.
Some of these apps will have a small Google Assistant badge embedded in their icon. When you tap the badge, the Assistant will give you more details relating to that app, like helping you understand your calendar agenda, making a phone call, or sending a text. You can still use your voice with the "Hey Google" key phrase to perform these actions.
It also includes a notification bar that allows you to manage notifications, view recent calls, texts, and alerts, and even allows you to respond to them. If your car has a wider-screen HUD, Android Auto will take advantage of the extra space by showing more information. This can show things like your next turn, ongoing call information, and playback controls.
Dark Theme
Android 2019 is all about getting dark and Android Auto does not fall behind the dark theme feature. What's more, Google has added other colored accents and new fonts. This should make Android Auto eye-friendlier to the user which, of course, promotes safe driving at the same time.
If you have a car that runs on Android Auto, this is better news for you. If you want to try the new version yourself, it should start rolling out to everyone in the coming weeks.