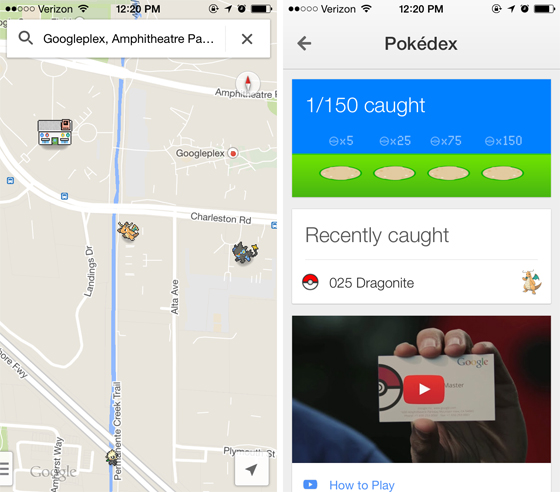 April Fool's Day 2014 introduced one of my favorite Google "pranks" ever.
Google added a new layer to Google Maps called "Pokemon". That layer added 150 Pokemon around the world.
You clicked on a Pokemon to capture it with a Pokeball. Pokemon were hidden in downtown San Francisco, the tops of the Himalayas, and all across the world. I spent a lot of time on my Google Maps app that day trying to catch them all but never succeeded.
It was a lot of fun to play and some people managed to capture all 150 Pokemon. Google promised these players would receive some mysterious prize along with being named an official Pokemon Master at Google Inc.
Thanks to Reddit user tinygrump, we now know what it's like to be named a Pokemon master. Tinygrump posted his prize on Reddit for the world to see: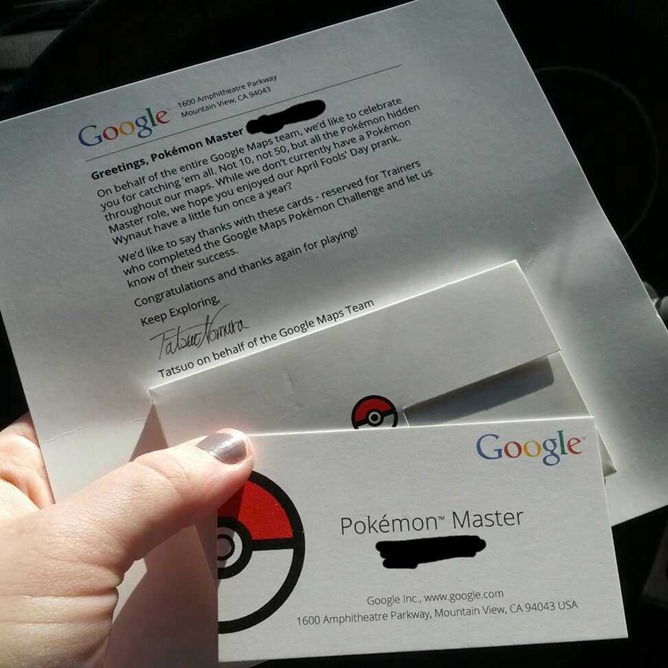 I don't care how old you are, that's very cool.
Tinygrump posted his prize on the subreddit /r/GooglePokemon.
Apparently, we're only seeing 1 of 10 business cards tinygrump received. That means you can hand out business cards to your friends and business associates. Hey, maybe even put it on your resume.
And yes, there were 151 Pokemon available in the Google Maps Pokemon challenge, although you received your prize even if you only caught 150. Mew, the 151st Pokemon, bounced around a few different locations in the Amazon rainforest and was extremely difficult to find.
Anyways, it was pretty nice of Google to Raichu a letter if you caught all 150 Pokemon.