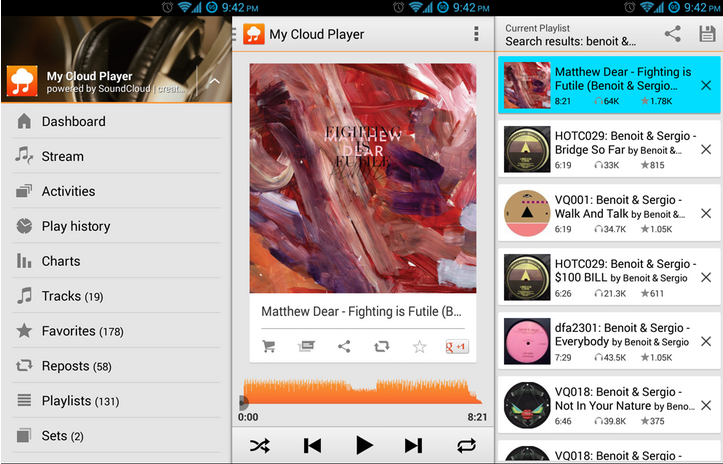 SoundCloud is one of the most popular music sharing websites out there today. SoundCloud released an Android app a while ago. That app lets users access all the major SoundCloud functions, including searching for music and discovering new music for free.
Users can also create music playlists, share those playlists, and control the app using homescreen widgets. One XDA Developers Forum member, however, decided that the official SoundCloud app just wasn't good enough.
That XDA member is dcucko, who decided to release a new and improved SoundCloud app called My Cloud Player. That app offers the following features:
-Chart most played songs
-View play history
-Cache tracks for offline playback
-Last.fm scrobbling (every song you listen to is added to your music profile)
-Light and dark themes available, both of which look pretty good
-Shuffle and repeat modes
-Low battery consumption
-Incoming call detection and headphones detection
-Support for remote media buttons
-Download tracks
-Plenty more features
Along with all the features listed above, My Cloud Player offers the same functionality as the original SoundCloud app, including the ability to search for tracks, sets, users, and groups.
To download My Cloud Player today, click here to visit the Google Play Store