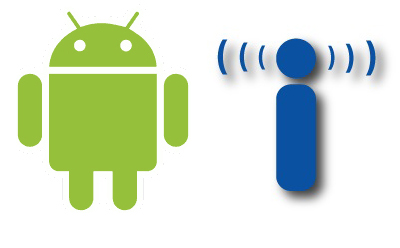 If you have a limited data plan, then you know how valuable a Wi-Fi signal can be. But when you're on a road trip, finding a Wi-Fi signal can be tough.
Fortunately, finding free Wi-Fi service on the road might not be as difficult as you think. Today, more and more businesses are offering complementary Wi-Fi to anyone who walks in the door (or parks in the parking lot). If you're going on a road trip soon, here are a few of the best places to stop for free Wi-Fi for your Android:
McDonalds and other food chains
Today, more and more fast food chains are realizing that having Wi-Fi service is a great way to draw in business. As a result, most McDonalds locations are now equipped with Wi-Fi service. The next time you're driving down the freeway and see those golden arches, stop in for some delicious free internet.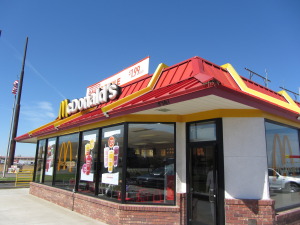 Here are a few other restaurant chains that also offer free Wi-Fi service:
-Starbucks
-Denny's
-Dunkin' Donuts
-Hooters
In most cases, you don't even have to buy anything from the restaurant in order to use the Wi-Fi service. However, some restaurants have installed passwords on their wireless networks, which means you'll have to talk to an employee and presumably order some food to get Wi-Fi coverage.
Follow the truckers
Before you get any ideas, we're not recommending that you trail close behind a semi-trailer in order to steal free Wi-Fi from the cab. Instead, simply follow big rigs (at a safe distance) to various trucker stops. Today, most truck stops have Wi-Fi coverage, and the connection is generally faster than the internet you'd get at a McDonalds or other fast food joint.
Since many truckers operate their business solely online, independent truck stops have found they can charge a small amount for Wi-Fi service, like $2 per hour. Look for a Travel America Travel Center or other type of truck stop on your next road trip and pull in for some free internet coverage.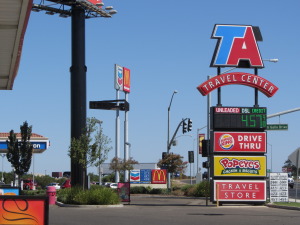 Public libraries
Almost every town you drive through is bound to have a public library. Many libraries now offer free Wi-Fi coverage, and in some cases, you may not need a membership to access the network. You might have to wander off the main street of a town to find the public library, but the journey could be worth it if there's free Wi-Fi at the end of the road.
Universities
Some universities require internet users to sign in with their student account in order to access the internet. Others have public networks available that anyone can access. University Wi-Fi networks can be massive, which means you can park in the parking lot, pull out your laptop, and enjoy your internet time.
Motels
Today, many hotels charge $20 per night or more for internet access. However, this isn't always the case with motels. Motels often have open Wi-Fi networks, which means anybody can roll up and get their internet fix. Some hotels might also have this feature, although don't be surprised when you find a Wi-Fi network without a password, only to encounter a paywall when you open your internet browser.
Password protected? Make an excuse
If you're desperate for internet and low on morals, then you shouldn't have any trouble accessing password protected Wi-Fi networks. Just walk up to someone in charge and explain that you need internet to figure out where you're going in Google Maps. As long as you're not downloading several gigabytes of illegal copyrighted material, this is a pretty harmless thing to do, but you should always try to return the favor by buying something from that business – even if it's something small like a coffee.
Install a Wi-Fi finder app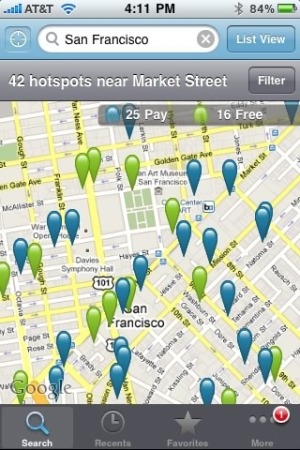 Instead of playing a guessing game with the locations listed above, why not try out one of many free Wi-Fi apps for Android? Apps like this Wi-Fi Finder will pinpoint any Wi-Fi locations nearby. Obviously, you'll need to burn through some data to let this app go to work, although those data charges will be worth it if you find a nearby Wi-Fi network.
Other Android apps, like WeFi Pro, will constantly run in the background of your system. WeFi Pro will automatically connect to any open network that is available. This limits your data charges without forcing you to micromanage your phone's data connections. Even better – the app will automatically turn your Wi-Fi signal on if it's turned off when you're close to a free Wi-Fi network.
There you have it! Your next road trip won't be so painful after all. Whether you're driving your family across the country or embarking on a solo road trip back home, these free Wi-Fi solutions will help you get your internet fix wherever you go.