The new Adaptive Icons system is one of the best features of the new Android. Developers can now make a single icon for their apps, then your launcher can customize those icons in a massive range of shapes to match your system theme. Most home screen apps have not added support for this feature yet, but Nova Launcher had the head start.
This new system was conceptualized and created to bring some uniformity to Android's main UI. Each icon can now have the same basic background shape to achieve a consistent look instead of our traditional home screens which do not have any uniformity in terms of sizes and shapes.
With Android 8.0 plus the right launcher, users can now change the shape of all icons on their devices depending on your choice and style. If you want icons to be circles on your phone and squares on your tablet, you can do that. Android Oreo is set to adjust to your preferred look. Older apps that haven't implemented Adaptive Icons would have their icons shrunken and placed on a background with the desired shape.
Android Oreo update isn't available on many device at this moment, so most users would normally have to wait for this great feature. However, anyone running Android 5.0 Lollipop or higher can access the new Adaptive Icons feature today through the latest update to Nova Launcher.
Install Nova Launcher Beta
The company that created Nova Launcher which is TelsaCoil, just recently added a support for Adaptive Icons in the latest beta version of their home screen app. This version is different to as the one you'd find on the Play Store, so you'll have to install it using a different method.
Your first option is to sideload the new beta version. Make sure "Unknown Sources" is enabled in your phone's settings, to do this method. When that's finished, tap the Download Complete notification, then press "Install" when prompted. This will work if you already have the stable version of Nova installed.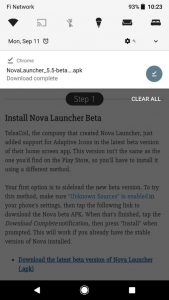 For the second option, you can join the Nova Launcher beta program. To do that, make sure you're signed in with the same Google account you use on your Android device, then tap the "Join" button. Wait about 30 minutes, then you'll be able to download the latest beta version of Nova Launcher directly from the Play Store. If you already have Nova Launcher installed, the beta version will appear as an update.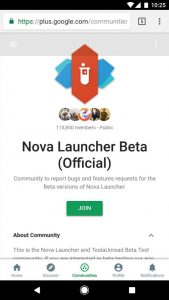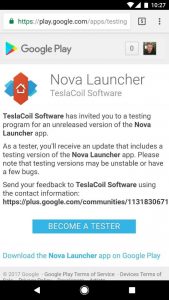 Set Nova as Your Default Home Screen
Press your home button. Select "Nova Launcher" on the prompt, then press "Always" to make it your default home screen.
Enable Adaptive Icons & Choose a Shape
Long press any empty space on your home screen, tap the gear icon to enter Nova Launcher's settings menu. Touch the Look & Feel tab, to be able to see an option called "Adaptive Icons". Enable Adaptive Icons, to be allowed to enter the option called "Adaptive Icon Shape" (this option is inaccessible unless you enable Adaptive Icons).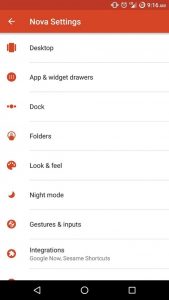 Test to Ensure It Worked
Once you've chosen a shape for your Adaptive Icons, return to your home screen and check to see if all the icons on your home screen and app drawer are the shapes that you choose.