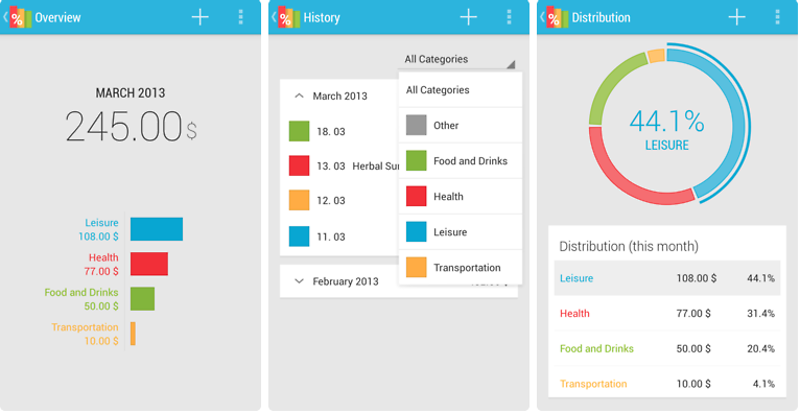 Android apps are hit and miss when it comes to aesthetic appeal. Some apps feature a beautiful and minimalistic interface that looks fantastic on an HD smartphone screen, while other apps seem to have thrown a bunch of colors and buttons together without any care for aesthetic appeal.
If you're the type of Android user who likes your apps to look awesome when you're using your device, then you'll like the list we have for you today. Here are the top five best looking Android apps to download from the Google Play Store:
Catch Notes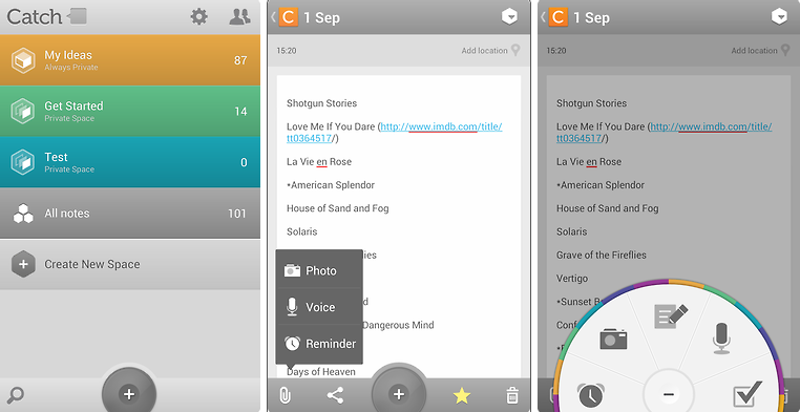 From the soft, comforting colors to the minimalistic radial interface, Catch Notes is one of the most beautiful apps available for Android today. You can use it to create multiple notes in different categories (called 'spaces') – like a shopping list note space or a book ideas note space. Everything is accessible from a simple interface at the bottom of the screen or a radial interface if you choose to add it.
I also like the fact that you can add photo and voice notes or schedule to-do list reminders for a certain time.
With an app that looks this good, you don't even have to take notes on it. Just open it and stare.
Download Catch Notes for free here
Expense Manager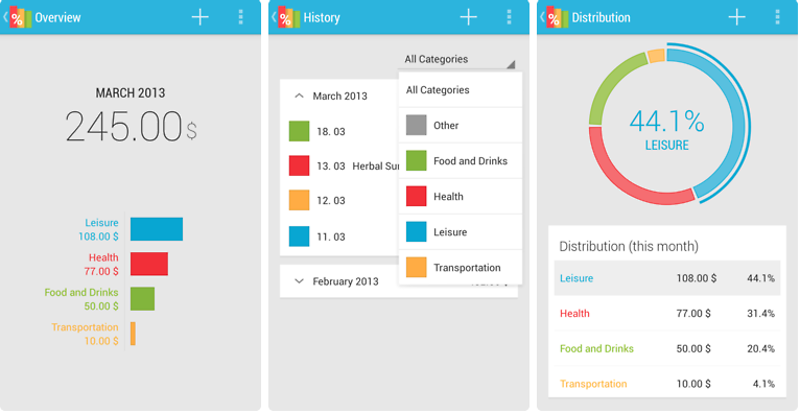 Expense Manager is another app that makes you want to use it just to experience the interface. Even if you don't set yourself to a tight budget every month, Expense Manager makes you want to record your payments to see where your money is going. With Expense Manager, you can easily record where, how, and when you spend money. Your expenses are classified into several different categories and you can view your expenses over several months to see how much you're spending.
Download Expense Manager for free here
Google Now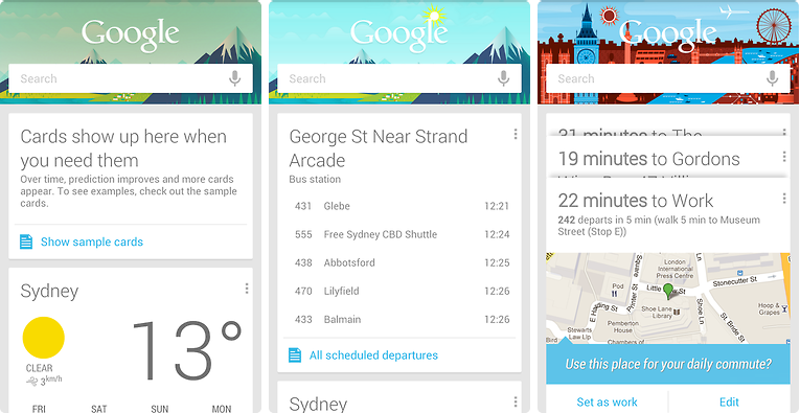 If you have an Android 4.0+ device, then you've probably noticed the occasional Google Now reminder pop up on your notifications shade. Google Now likes to constantly tell you the directions to places you just searched on Google Maps, and it even tries to guess which sports scores you're interested in based on your recent search terms.
Helpful? Usually. Scary? Sorta. But love it or hate it, Google Now is a beautiful looking app.
Timely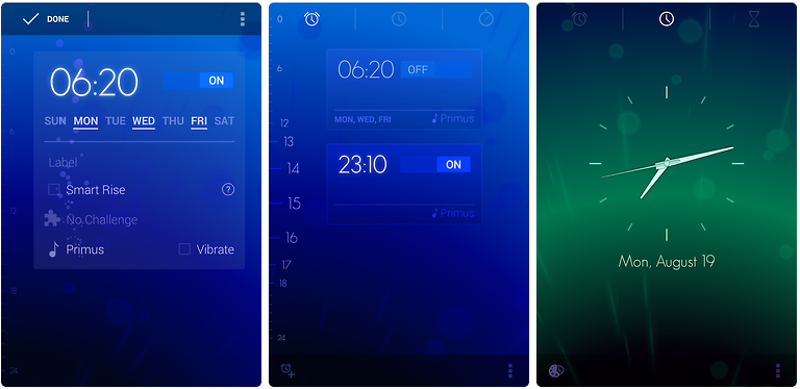 Timely is widely regarded as one of the most beautiful apps available for Android today. If you're looking at features, then Timely is just like any other timer/clock app available today. You can set alarms, start a timer, and view a digital or analog clock. However, what sets Timely apart is its beautiful, minimalistic interface.
The colorful, softly-backlit background makes setting alarms seem way less stressful than it actually is. And you can't even get mad at Timely when it gently wakes you up at 6 in the morning with its comforting sounds and friendly lighting.
Zappos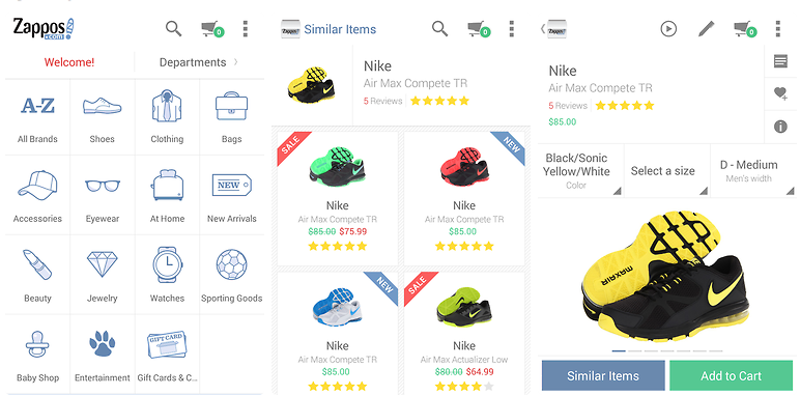 E-retailers need to take note of the Zappos app for Android. Zappos is one of the kings of the e-shopping space, and they were one of the first ones to really understand the mobile shopping market.  Shoppers simply tap an icon to look at a certain category and then view a list of products based on customer rating, price, brand, and other qualities.
Once you've found a product you want to buy, you can pick your size and color directly from that page before getting it sent to your door. Zappos isn't even paying me for this, I just genuinely like the way their app looks.