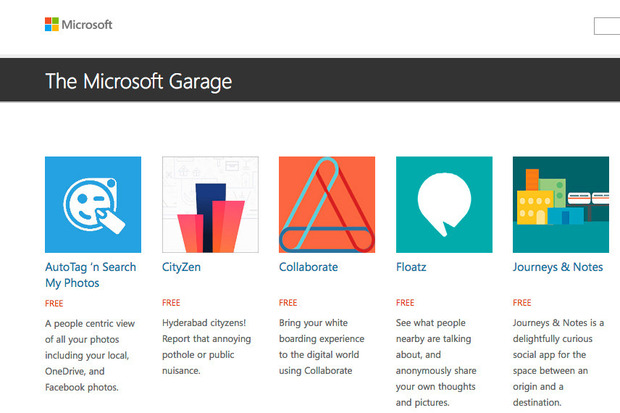 Though Google has not shown keenness in developing apps for the Windows phones, Microsoft has not reciprocated in similar fashion. In fact it has decided to expand on its Garage Project by making an app available to users of Google Android smart phones for better usage of the lock screen facility. This will enable users to optimize usage and conserve battery power and also bring about efficiency.
Microsoft Garage – A Big Initiative
The concept of employees being motivated to develop useful apps during their free time is a wonderful one. Microsoft though is not the first one to implement this. Google has a similar program where in employees are encouraged to spend 20% of their time in coming out with ideas and concepts that would potentially help Google. Microsoft with this initiative wants to bring in the culture of experimentation.
This experimentation will start with the lock screen that is going to be developed by Microsoft for Google. The current lock screen is available for free and is used by busy people to quickly look at notifications that they might want to look at in detail or give them a miss. The addition Microsoft would be bringing in would be the swipe dialing as well as the launch of the quick app. The swipe dialing would enable the user to quickly dial into conference calls right from the calendar appointment list and this will also have the PIN already entered. This facility is useful especially when the person is travelling.
Quick App Launch – A Control Center Look
The above app that will make its debut with the upcoming Lock Screen will look more like a control panel. You would be able to pin favorite apps as well as tools to use them quickly. There would be separate sections for home, work, travel so that flexibility depending on where you are located is maintained. These changes in the lock screen have been designed to boost productivity which was the objective in the first place. Microsoft is trying to present an alternative to the other good lock screen options such as the Cover Lock Screen and Go Locker.
Another app that is being developed is a Journeys & Notes one that will help users to track travel history, access tips from others who have already travelled to the place you are about to visit. It is like a social app that enables you to maintain digital memories along the route.
Microsoft – Into Android Wear As Well
Microsoft has just recently launched a keyboard that allows the user to draw letters on the smart watches of Google. Their Torque app even does away the need for the user to "Ok Google", as with the app the user can just twist the wrist to activate Bing search. You can then speak normally and Bing gets into searching what you desire. The move is a cheeky one to present an alternative to Google Search though and it remains to be seen how Google views this.