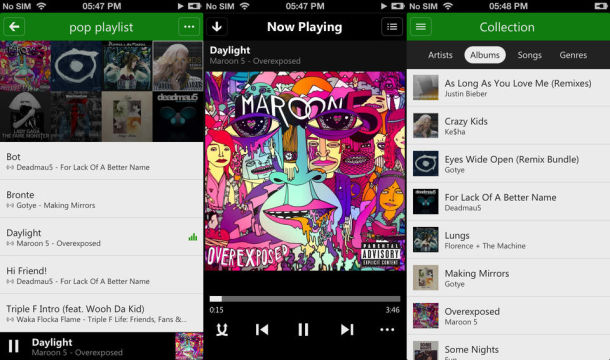 Microsoft wants its Xbox brand to be the most important entertainment device in everybody's living room. To do that, Microsoft continues to expand its offering of movies, music, and TV shows available over Xbox Live.
One of the best ways to expand an app is to make it available on other devices. That's what Microsoft has chosen to do with Xbox Music. Earlier today, Microsoft released Xbox Music for Android. Here is what the app brings to the table:
-Unlimited streaming of music (like Spotify and Pandora)
-Must be an Xbox Music Pass subscriber in order to enjoy unlimited streaming, but you can enjoy limited streaming with a free account (and the limits only apply after six months)
-The Xbox Music app has a sleek looking interface that fits well on Android and is easy to navigate. The UI and color scheme is surprisingly good looking
-There are literally millions of songs in the Xbox Music app
-Access your Xbox Music app on your Windows PC, Android, Xbox, or internet browser
-Create playlists that synch across all your devices
-Watch music videos
-Ad free music listening experience
-Radio feature expected to launch in the future
Unfortunately, Microsoft didn't get the 'support multiple devices' memo when it brought Xbox Music to Android, and so far, the app doesn't support any Android tablets. It does, however, support the Samsung S3, S4 and HTC One, and a number of other popular handsets, so there's that. To check if your device is compatible and look at a download link, click here.