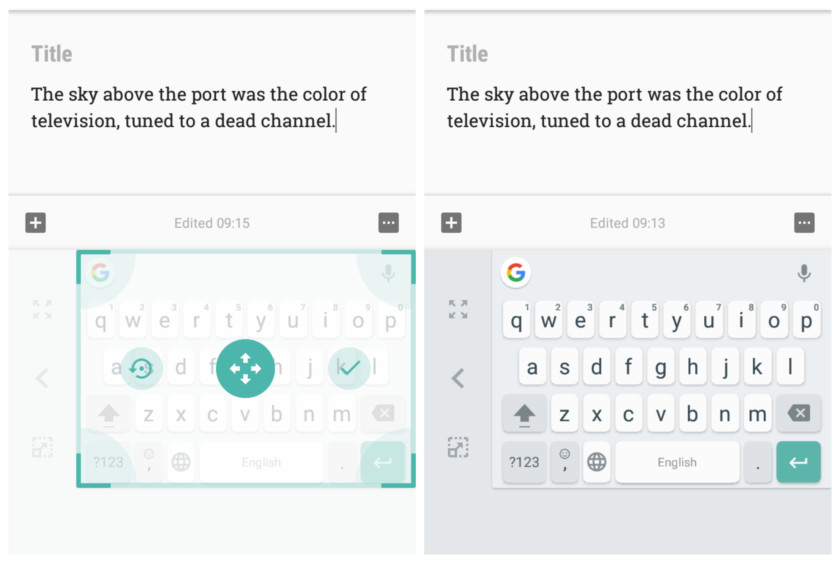 Since Android Nougat, we were able to experience floating apps, window apps, and even dual-screen apps. But never before we have experienced a very flexible floating keyboard app!
Well, the long wait is over. That is if you were waiting for something like this to happen just like me, personally.
Google recently announced that a new update is coming to the Gboard app and it's something we have hoped for. Google is proud to introduce the Gboard floating keyboard feature in its Gboard version 7.6. This makes multitasking extremely convenient.
Although there is already an app that offers the same feature namely as the SwiftKey app, the level of convenience Gboard offers is pretty much preferable by users. Here's why:
How to Activate the Gboard Floating Keyboard
The version was released on October 19 but we just discovered it recently. You can easily find and activate the new feature by tapping the overflow menu. Here, you can turn on and off the floating keyboard feature.
If you know for yourself that you'll be using the feature a lot, then add it to the Gboard's easy access bar.
How it Works
The SwiftKey app, although offers the same feature, has one disadvantage – you need to switch keyboard apps manually if you want to disable the floating feature.
Whereas when Gboard floating keyboard is enabled, it can be used either on a fixed position or in a floating position without switching apps.
The keyboard can be dragged all over your screen and can be resized as you see fit. This new Gboard feature is greatly useful for multitasking. This provides a better screen view when typing.
Unlike before, when you open the app, it will pop out from the bottom or top covering almost half of your phone's screen. This is sometimes annoying when you're filling up long forms on your phone or wanted to scroll up and down without closing or minimizing the keyboard.
Now, you can resize it to the most convenient size which gives you more viewing room.
Aside from the multitasking benefit, the floating keyboard also maximizes functionality especially if you're more comfortable in typing with one hand only. You can easily position it to your most-skilled typing thumb.
It's not yet fully functional though
As good as it may sound, the floating keyboard still has several problems to deal with.
A number of people have reported that the feature was briefly available in the app before it suddenly disappeared. Google is probably keeping it under our noses while they're still undergoing testing. This is also probably the reason why we discovered it later than their announcement.
The only way to keep the floating keyboard around for a longer time is to disconnect your phone from the internet.
Meaning, if you'd like to use the floating keyboard longer, install the update offline or just switch to airplane mode. Don't turn it back on until you're done using the keyboard.
This could be a hassle for now, but once Google is done with the testing process, we should be able to enjoy the feature permanently. Hopefully soon.