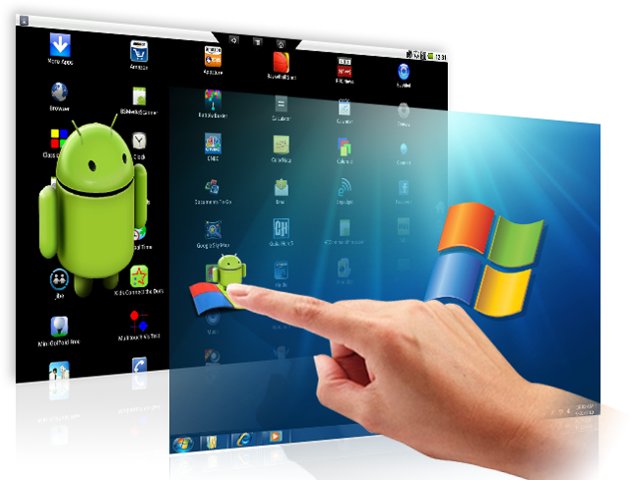 One of the biggest problems plaguing Windows 8 is its limited variety of apps. The Windows App Store pales in comparison to the app stores of its main competitors – the iTunes Store and the Google Play Store – and that has left many early Windows 8 adopters frustrated.
But Lenovo seeks to solve that problem with an innovative solution. Lenovo has joined forces with a company called Bluestacks in order to allow Windows 8 users to seamlessly run Android apps over their computer.
How does it work?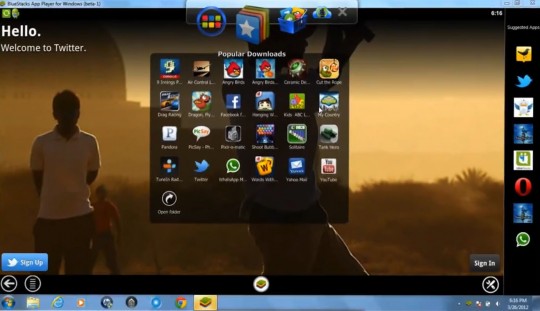 Lenovo's solution might seem outlandish, but it's actually pretty straightforward. Bluestacks creates an emulation of the Android operating system by running a Java Virtual Machine on top of Windows 8. When users start up their computer, this emulation will automatically run, allowing users to browse through hundreds of thousands of apps in the Google Play Store.
Users download the apps and play them within the emulated Android operating environment. Since most games are optimized for touchscreens, Lenovo is expected to unveil the feature primarily on its touchscreen laptops.
Sure, Lenovo is fixing the failures of one platform by cramming another one awkwardly on top. But for Windows 8 users who are hungry for apps, this feature could make a world of difference.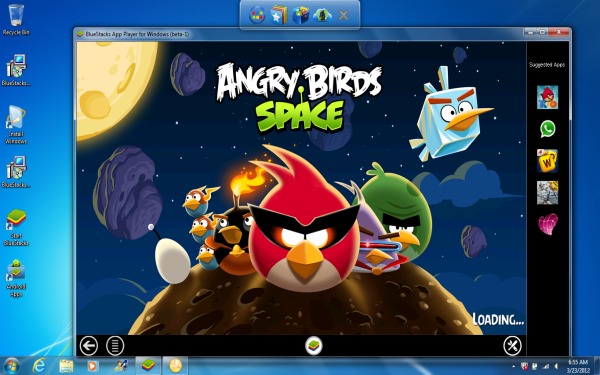 Which Lenovo PCs will include Android apps?
All Lenovo Idea-branded consumer PCs will come pre-loaded with the emulation software. That means Android apps will be accessible from day one, and Windows 8 users will be able to experience the best of both worlds.