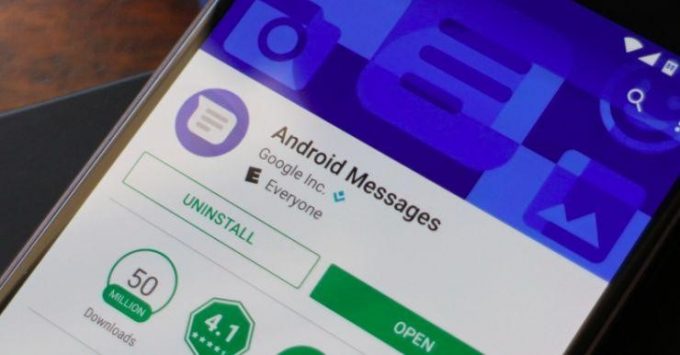 Recently, a bug in the Google Clock app in Android 8.0 Oreo has been reported which resulted to delays in alarms for many users. And now, another Google app seems to be infected with bugs. Many users reported issues with their Android messages app which does not notify users regarding incoming or new messages on their devices. The Android messages app does not alert users whenever it receives new messages. This is troublesome for important messages can go unread.
The Android Messages 2.5 version started rolling out this September and is now available to many devices. Ever since then, lots of users wrote reviews on Google Play Store on how the notifications seem to be inactive on the app. According to a bunch of users, they did not receive any notifications such as pop-ups, message alerts or vibrations despite enabling the aforementioned notification settings for the app. The only way to know if you got any message is when you open the app by yourself at regular intervals. See how inconvenient is that?
"Serious non-starter bug appeared after over a year of using this. Suddenly many of my contacts' incoming messages will no longer trigger notifications. Despite all notifications being on, and those contact threads are not silenced either. A reset did not help either. I had to switch to a third party SMS text manager. Disappointing to say the least," according to a review written by a user named Wilson Qin on Google Play Store regarding the notification issue in Android Messages.
As it turns out, the problem seems to be widespread as Qin isn't the only one who posted about this dilemma in the Play Store listing of the Android Messages app. As of now, there isn't a clear explanation whether the problem is limited to a certain network carrier or it's really with the app itself. However, many users voted that the problem could boil down to the app and not on their carriers. Since the problem is still ongoing, developers are still trying to pin point the root cause of the problem as well as come up with the solution to fix it. Some users already tried rebooting their device a couple of times but it seem to be futile.
For the meantime, you can also try enabling SMS support on your Facebook Messenger so that you'll get notified when there's incoming or new messages. It is pretty clear that the only way to fix the problem for now is to switch to a different SMS app temporarily until Google comes up with a solution to resolve the problem in Android Messages. And if you don't want to switch to another SMS app, you can still use Android Messages but you'll have to open the app every single time to check if there are new messages. And as pointed out earlier, if you have Facebook Messenger, you can use that one alternatively as well.
Obviously, Google needs to put on their big grannie panties to fix these kinds of problems with their updates as a lot of these issues started after users updated their apps. And since Android Messages is essential since it is the official RCS client for several carriers and smart phones globally, it is safe to say that Google will come up with a solution the soonest possible.