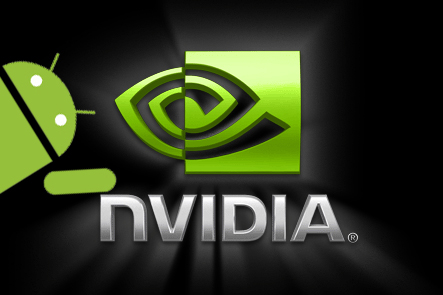 Gaming is a popular activity with both adults and children. The plethora of highly interactive games that are available today in both desktop and mobile formats present a multitude of choices for the avid gamer. However, for a rich gaming experience, the PC or the mobile phone needs to have a robust graphics card with excellent processing power. Only then can the games be enjoyed to the fullest.
Gaming manufacturers and mobile phone makers have been quick to exploit the potential of gaming and have been coming out with controllers and consoles at various price points. Nvidia has been a prominent player in this market and have been selling handheld consoles and GPU or graphic processing units to make the gaming experience a memorable one for its customers.
Nvidia Shield's poor show
But when it came to the Android operating system and presenting a suitable console to play games on the mobile, it has not found the going easy. Its Shield handheld console did not make the impact it was expected to and did not sell many units. Nvidia has therefore decided to come out with a new device that will be able to use the processing power of the PC graphic card to boost its power. This becomes relevant when the usage is at a different place.
This budget priced controller from Nvidia would be a separate one for any Android gadget. It would be able to also stream games on the PC to the TV making use of the HDMI-out port, thus giving gaming enthusiasts the advantage of a bigger screen to enjoy their games. Analysts believe this will pose a serious threat to the Steam Machine PC games that are about to be launched by Valve. That launch by Valve is now expected to happen only in 2015.
This device from Nvidia will use the Nvidia GeForce Experience arrangement to run the PC titles. Nvidia displayed the mobile chip that houses the central processing unit and the 192-core GPU at the recent Google I/O developer's conference. Analysts tracking the company believe that Nvidia by displaying this chip was eager to know the response of the industry to this chip for the moment than its sales numbers.
Chip displayed to entice manufacturers
The idea is to encourage prominent tablet as well as smart phone makers to use this chip for their future products. As of now, it has been rather sparsely used with only Xiaomi, the Chinese tablet manufacturer using it apart from Lenovo for its smart TV. Google too has used the chip for its Project Tango tablet in small measure.
This Nvidia device is sure to appeal to those who wish to have the flexibility of using it in their living rooms as well as on the road. Its high processing power and low-cost controller is the ideal combination that users would love to have, since they would be able to use this device also as a standalone for running the entire gamut of Android applications. They would also be able to access Android productivity software.