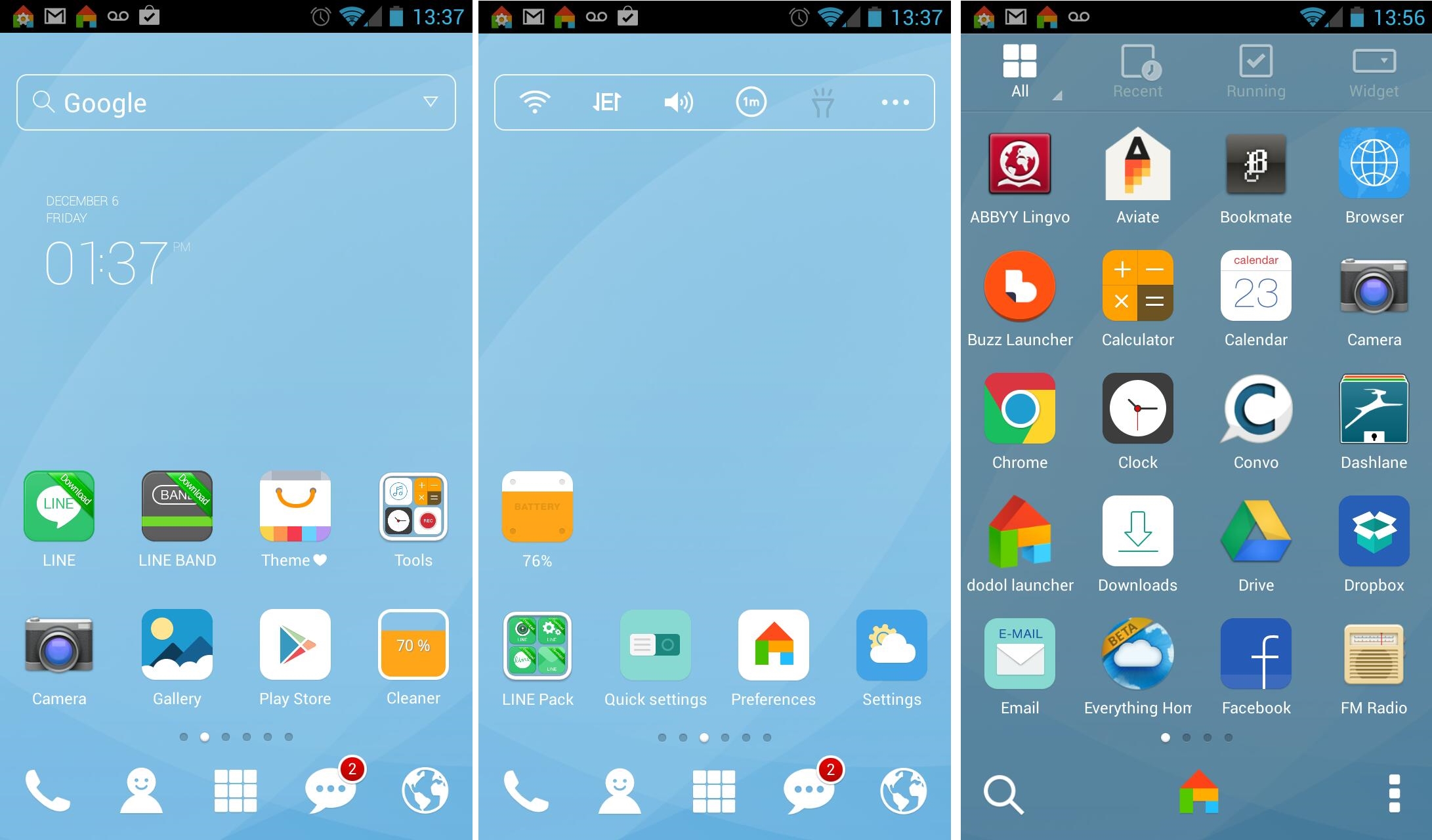 iPhone users receive a lot of cool apps before Android. This is largely due to the fact that iPhone users tend to spend more money on apps and in-app purchases.
Developers like getting paid, which is why a lot of developers have an iOS first, Android second mentality.
But there are plenty of apps exclusive to Android and a lot of these apps are really good. Here are our top 5 favorite Android apps which are currently unavailable on the iPhone:
Tasker
Tasker goes against everything Apple stands for. Tasker lets you customize everything on your phone and choose exactly what your iPhone does at various points in the day.
If you want your music player to launch as soon as you plug in headphones, for example, then Tasker can help you do that. If you want to activate your Bluetooth speakers when your morning alarm turns on, then you can do that too.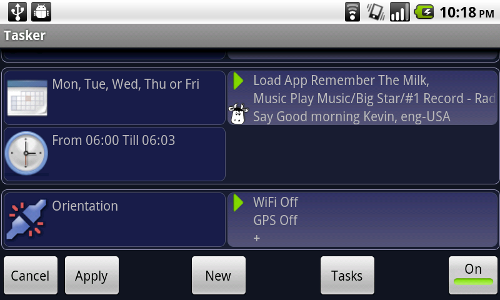 You can customize what your Android does according to the time of day, GPS location, and many other different indicators. If you spend time customizing its options, then Tasker can be an exceptionally useful app.
Any file manager app
There are no file manager apps on iPhone because the iPhone doesn't give users access to any folder directories.
Android has plenty of good file manager apps, including ES File Explorer and File Manager. These file managers let you quickly and easily browse through all of the files currently on your device, making it easy to move files around, utilize your SD card, and perform other tasks.
Dodol Launcher
There are lots of good launcher and theme apps for Android but Dodol Launcher is my personal favorite. It was just recently released onto the Google Play Store and unlike many other theme and launcher apps, it doesn't bombard you with in-app purchases and upgrade options.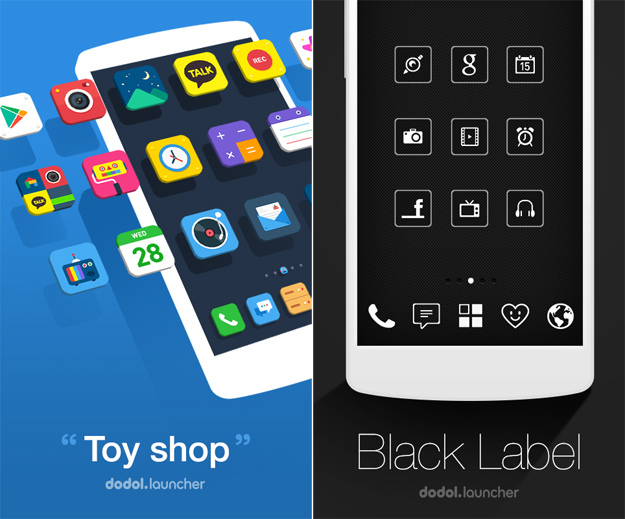 Dodol Launcher lets you easily customize your Android's icons and wallpapers to create some truly beautiful themes. It promises to turn your Android into "a piece of artwork".
It's also very lightweight in terms of performance. You can download Dodol Launcher for free here.
Hello SMS and any other messaging apps
The iPhone is a truly great mobile device because it lets users choose any messaging app they want to use.
Oh, just kidding. That's Android.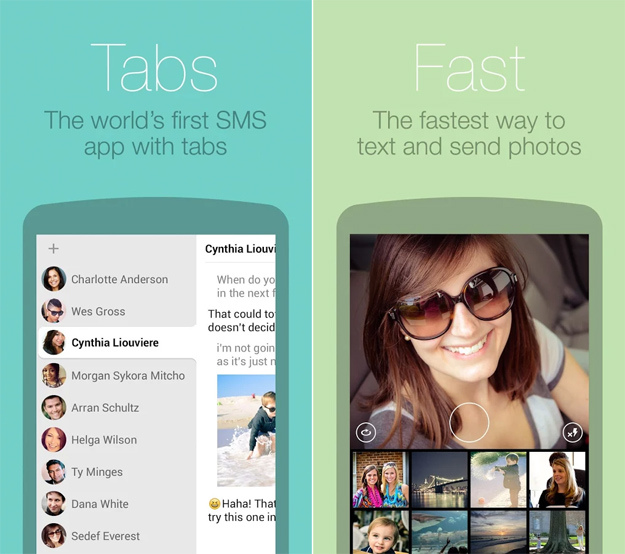 The iPhone lets you download third-party messaging applications, but unfortunately, you can never actually use those applications as your default messenger.
On Android, you can easily download apps like hello sms (yes, it's all lower case for a reason) which completely redesign your texting interface. There are hundreds of messaging applications out there. Some of those apps simply redesign the messaging UI, while others reroute your messages through a server so you can take back text messages you sent.
I like hello sms due to its simplistic and minimalistic interface. It also has a nice way of displaying pictures in chat windows. It vastly outperforms my Samsung default messenger.
SwiftKey Keyboard and any other keyboard replacement app
You'll notice a trend here: many of the Android apps unavailable to iPhone users change core parts of iOS. You can't change core parts of iOS because Apple doesn't want you to.
With that in mind, keyboard replacement apps are excellent on Android. You can swap out keyboards with just a few simple taps and use whichever keyboard your fingers desire.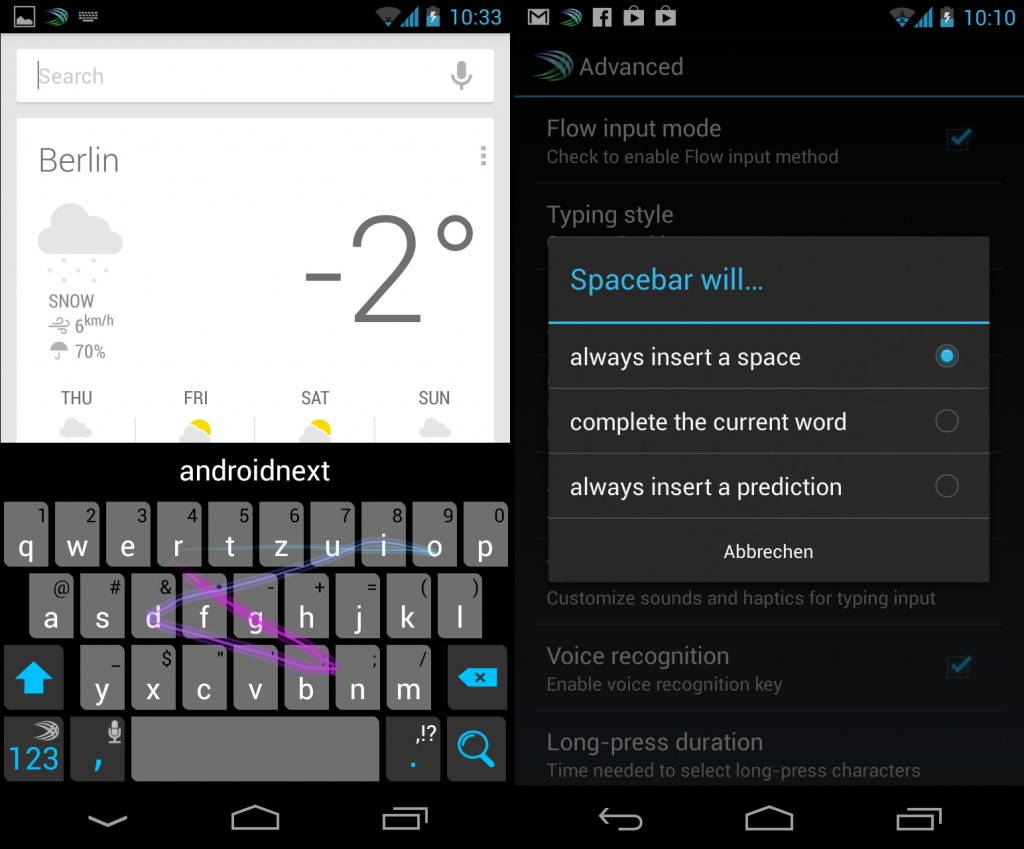 Some people prefer SwiftKey Keyboard due to its awesome predictive texting, while others have taken a liking to the default Google Keyboard. Most people, however, do not like the default Samsung keyboard (although I can't speak for the keyboards on other devices).
AppLock
AppLock forces you to enter a password before accessing certain apps. This is great for people who don't have locks on their phones or those who want an extra layer of security.
There are a few iPhone apps which protect your sensitive photos and videos behind password-protected folders, but there's nothing that locks down individual apps.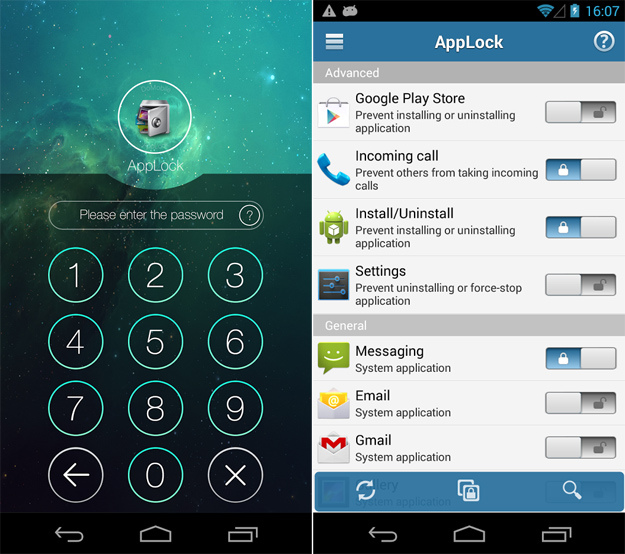 With AppLock, you simply activate the lock on any apps you want to protect. You can lock down your messaging app, for example, as well as Settings, Facebook, Twitter, etc.
You lock apps by hiding them behind a standard PIN or passcode. Whether you're a parent or a person with unruly friends, AppLock can be an exceptionally useful app to download.
There are plenty of other Android-exclusive apps out there. What's your favorite Android app that makes iPhone users jealous?