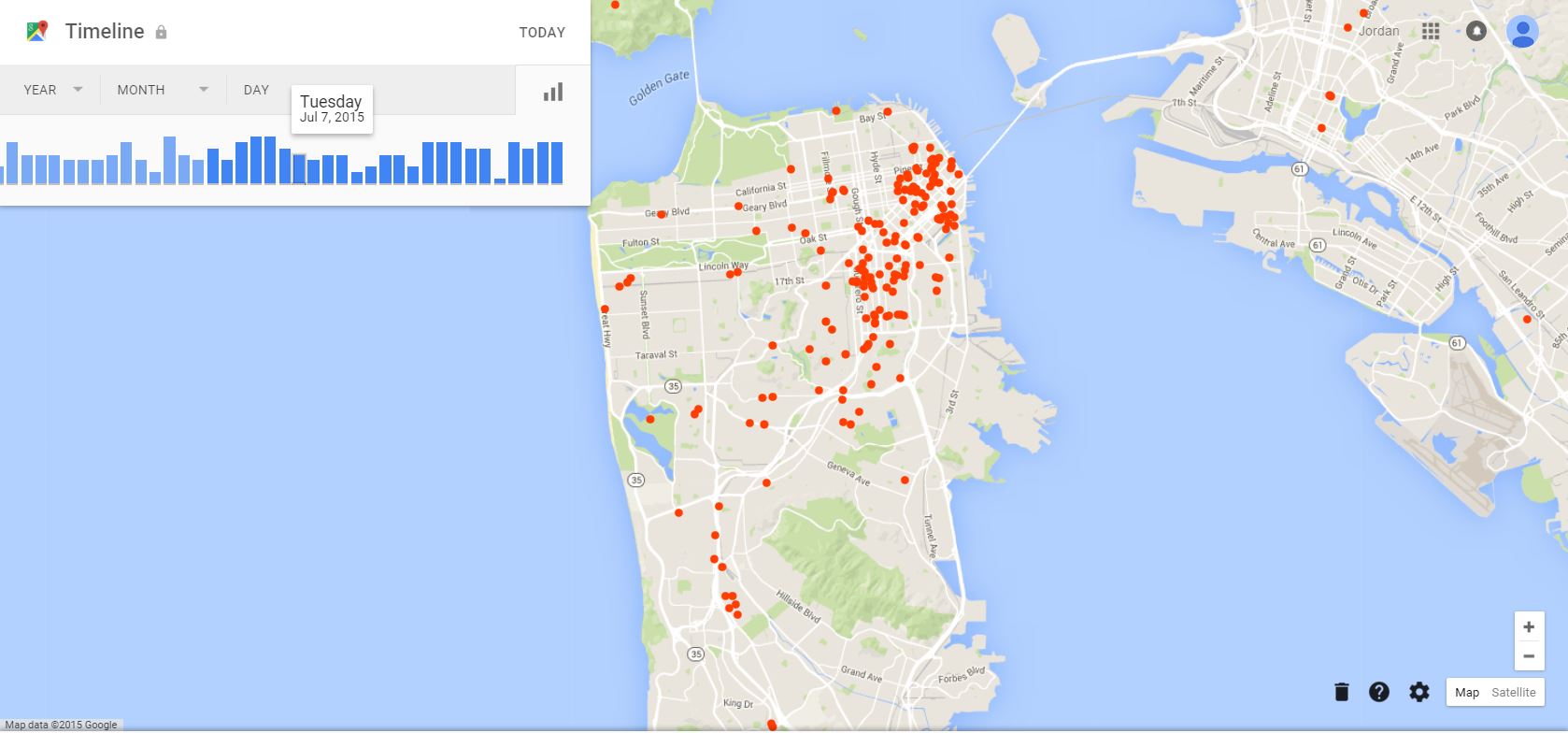 If you're like me, you use Google Maps several times per day. I would literally get lost in my own city multiple times per week without Google Maps.
But until I started researching this article, I didn't realize how many Google Maps tips and tricks were out there. Be better, fellow Google Maps users, and start implementing these tips today:
Use Maps Offline
Google has changed its offline maps feature a few times over the years, and there's some disagreement over how you actually download Google Maps offline. So we're here to clear things up:
Open Google Maps and go to Settings > Offline areas
Hit the Plus button
Pan your way around the globe and fine the area you want to make available offline
That's it. Google will automatically download that area the next time you're connected to Wi-fi.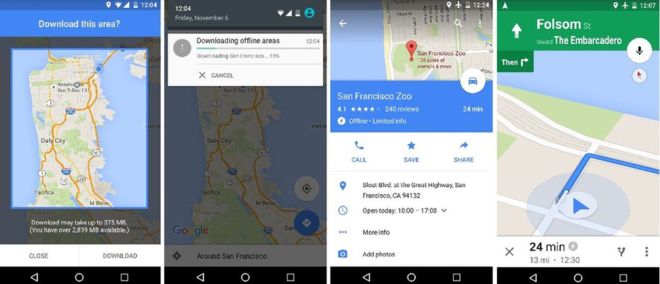 One of the best things about this method is that it stays updated over a period of time. Google Maps will automatically download updates to the offline areas whenever you're connected to Wi-Fi.
The only real downside to this feature is that it can take up a significant chunk of space on your device – especially if you're downloading the complete data for, say, Los Angeles or another complex big metropolitan area.
Whether you're traveling to Europe or just don't want to use lots of data in your hometown, downloading Maps offline is just the smart thing to do.
Send Directions to your Phone
If you've used Google Maps on your desktop computer lately, then you may have noticed a small "Send to your phone" button underneath the directions. If you're signed into Google Maps on one device, and want to send directions to your phone, you can now do that with the press of a button.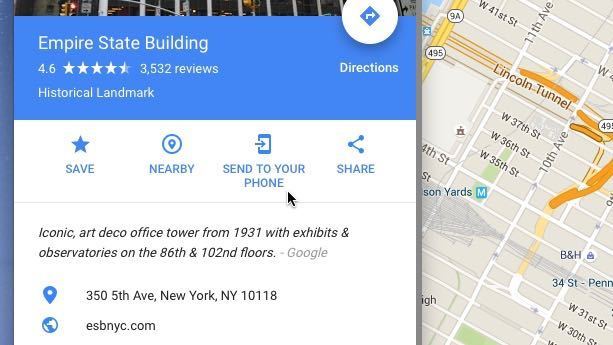 Doing that is as easy as signing into your Google account on both devices, then opening up the card for a destination. Look for the Send to your phone button on the card.
You can actually send directions to multiple devices – or even your car, if it supports Google Maps integration. You can add new devices directly from Google Maps.
Check your Timeline
Many people are unaware that Google Maps is tracking everywhere you go by default. You can turn it off, and it's not as creepy as it sounds, but it's something many people are totally oblivious about.
To make it even creepier, Google Maps will automatically have pictures of those locations if you use Google Photos – so you can literally scroll back through months of your life, and the things you did at those locations.
Anyways, I personally don't find it creepy, and you can disable everything if you don't like it. But if you want to check out your Google Maps history, go to Google Maps > Timeline. It's all there for you to browse through.
To delete your history, go to Timeline settings > Delete your history, then turn that feature off to prevent further tracking.
Sign Up to Be a Local Guide and Get Free Stuff
You know how Google asks you to add photos of certain locations and businesses after you've taken a photo? That's your introduction to the Google Local guides program, a Google-led initiative to increase the number of reviews, photos, and details of places you see in Google Maps.
You need to actually sign up through Google to enjoy the benefits of that program.
After signing up, you can start getting rewards. When you post photos, suggest edits, and answer questions about locations enough times, Google will actually reward you with free stuff.
Don't get too excited. Google isn't paying anyone cash for reviews. However, they are giving away free Drive storage space and invites to preview beta features. Still, if you're visiting those businesses and uploading photos anyway, it' may be worth it.
You can learn more about the Google Maps Local Guides program and its benefits here.
Search Along your Route for Things You Need
You're on a road trip. You search Google Maps for a nearby gas station. Instead of telling you about a gas station up the road, it tells you about a gas station 25 miles down that weird highway to your right.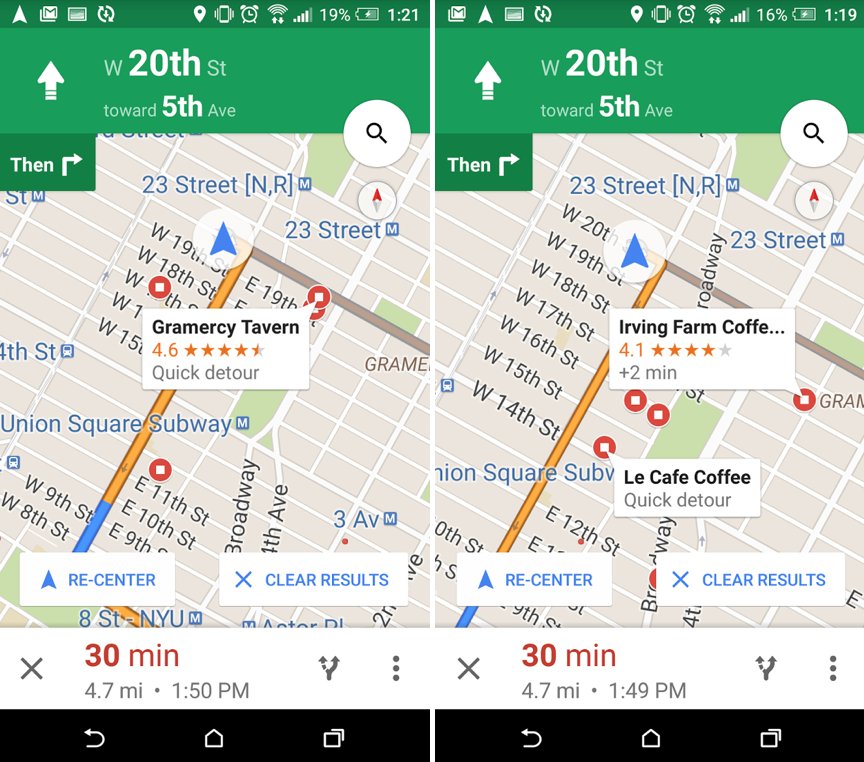 Fortunately, Google Maps has a feature where you can search along your route. You can even do this via voice. To do that, search for something in Google Maps while in navigational mode, or while Google Maps is following a route. Tap the magnifying glass on the right side of the screen, then tap Search along route. You can search for pre-determined options like gas stations, restaurants, grocery stores, or coffee shops along your route.
Find Where Locals Really Go
Google Maps is smart enough to track Android users who live in a city for a long period of time, then see where they really go to eat or drink. You can access this information by going to the Google Maps > Explore option (available from the slide-out menu along the side).
From there, tap the Where the locals go section.
Typically, Google Maps will recommend non-chain options in this menu. So even if the locals in the small town love the local Applebee's, you'll typically see recommendations for independent local businesses – which is a nice touch.
Using the above tips and tricks, you can master Google Maps and maximize the enormous amount of data available through the app.