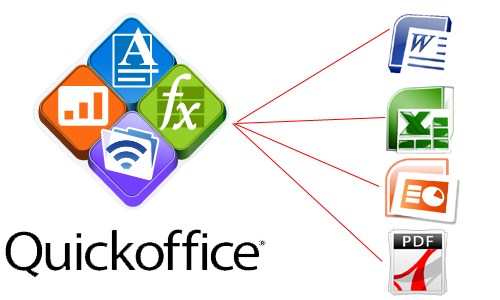 Begun the cloud wars have! Microsoft, Apple, and Google all offer excellent cloud storage options. But competition is fierce, and each company uses different tactics to try to win over customers.
Well, Google may have just pulled off one of the most devastating cloud storage maneuvers in the industry. Google recently announced that it was releasing its document editing software, QuickOffice, for free. The software previously cost $20. Now, it will be available for both Android and iOS users for no cost at all.
Oh, and to cap it all off, Google will give an extra 10GB of Google Drive storage space to users for free after they install QuickOffice.
QuickOffice allows users to edit Microsoft Office documents on the go using a tablet or smartphone. It's an extraordinarily useful program that many people were willing to pay $20 for. At the price of free, QuickOffice could very well change the world.
To get QuickOffice for free and an extra 10GB of Google Drive storage space, click here for the Android version. I would link you to the iOS version as well but it appears that Apple has removed it from their store. Classy move, Apple.