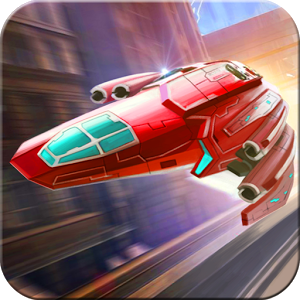 Admit it that almost all Android devices and smartphones enthusiasts use have at least one racing game installed in it. The genre provides pure unadulterated fun, a pinch more than the average games available otherwise. But yeah, just any racing game isn't as much fun as a few select ones. Space Racing 3D is once such racing game which brings in a fresh take on the genre and is claimed to be a milestone in the history of racing games. Let us find out!
Game details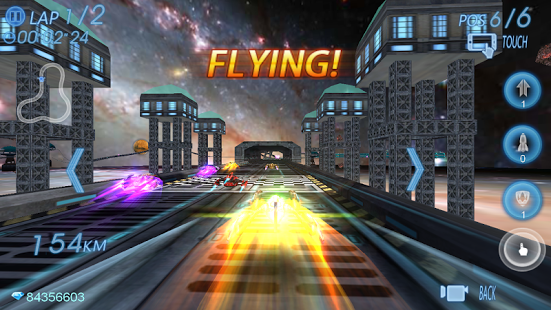 As the name suggests, the game is set in space with a futuristic backdrop and with no gravity and real world racing restrictions. Quick, fun, fast and intoxicating, this racing action is bound to take racing game to a whole new level. Some of the characteristic features that define the action are:
Graphics – The game runs a stunning 3D graphics engine for a mobile platform. Explosive and catchy, the graphics never ceases to amuse.
Modes – Players can choose among three game modes available: Career, Chase and Survival, each rendering a different experience.
Tracks – The race story is depicted through a vast array of more than 40 tracks, with each having diverse background, graphics and special effects.
Spacecrafts – Evidently, the race is on board a spacecraft and there are six different spacecrafts to choose from and upgrade. All the crafts differ in power delivery, aerodynamics, braking and likes.
Online gaming – The game supports an online score update feature wherein players can compare their score in the global leaderboards.
Social media – The online connect also enable the player to share their progress via social media platforms like Facebook.
Gameplay
Well, a good game is not about looks only; it essentially has to have a smooth user interface. After all, what good is a game if a player is unable to control it! Space Racing 3D executes a refined control system for the users. Players can toggle between gesture based controls or touch based control keys to steer and direct the craft. There is boost button to speed up, missile button to attack, shield button for defense, all adding to the overall mojo. If a player finishes and stands among the top three, new race tracks are unlocked and that is how the game advances.
There is also a role-playing element, which is there in most games today – The players need to earn and accumulate cash to upgrade their spacecraft with powerful modifications. This significantly alters the battlefield and one can see the difference in the gameplay after carrying out modifications.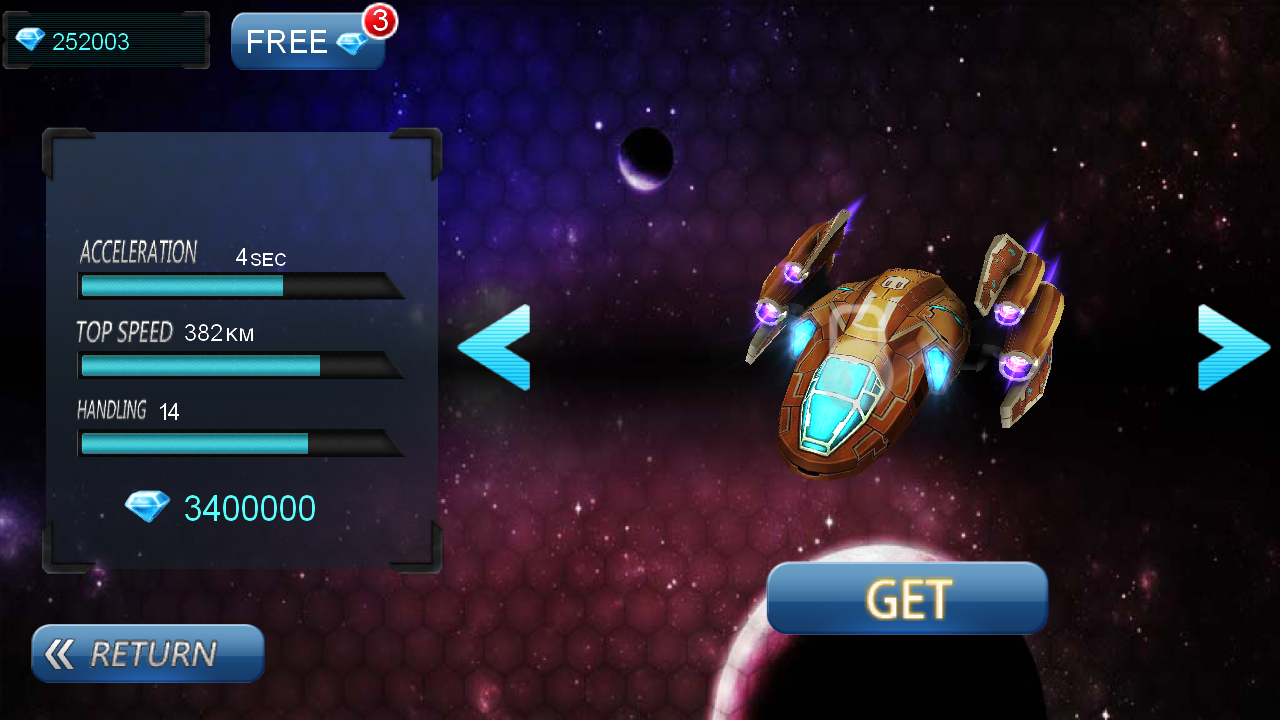 Verdict
The game weighs 10 MB and is free for download in the Play Store. How exactly can anyone crib about anything with respect to this game? It delivers more than most racing games, for its size. This game aptly kills boredom and induces excitement. Critics have released positive reviews about this game and we recommend it to all enthusiasts. Go check out for yourself.