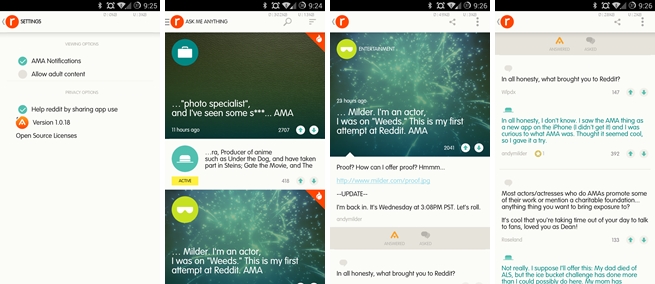 Reddit is one of those communities people seem to either love or hate.
That's because Reddit, like the early United States, is a loose collection of dozens of different communities with different goals, interests, and moral codes.
From the root-happy folks at r/Android to the celebrity-obsessed fans at r/IamA, Reddit has plenty of different things going on.
And now, you can add "Android app" to that list of things.
Introducing the AMA app
Reddit has never had an official Android app. Instead, the site has always relied on the hard work of third party developers to make popular Reddit apps like Reddit is Fun or BaconReader.
Finally, Reddit got around to releasing its own app. Although unlike other Reddit apps, this app is designed specifically for AMAs.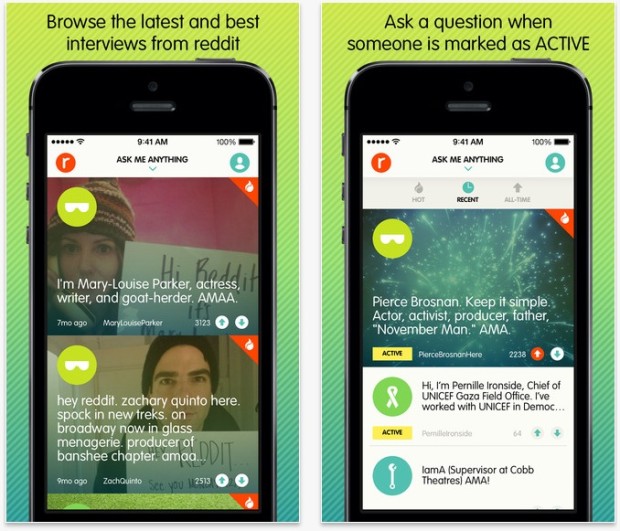 A few days ago, the Reddit AMA app was released for iOS. Now it's available on both iOS and Android.
Here are all the important features you need to know about on the Reddit AMA app for Android:
-The AMA app makes it easy for anyone to browse through the treasure trove of Reddit AMAs performed by celebrities over the years
-The app includes recently posted AMAs as well as a collection of the most popular AMAs. You can browse through the entire AMA section – including all the AMAs ever done on the site.
-You can also easily participate in active AMAs
-Receive notifications when an active AMA is trending
-Vote questions and answers up or down in AMAs
-View Reddit in an easy-to-read format
Like I said, Reddit has never had an official Android app, so this is a pretty big deal. Reddit is Fun and BaconReader aren't necessarily bad, but they could certainly be better. And it's easy to appreciate the new easy-to-read format
Notable celebrity AMAs over the years have included Barack Obama, Matt Damon, Bill Gates, Peter Dinklage, and Bill Nye.
AMAs are also for "regular" people and non-celebrities who lead interesting lives. Some of the most popular non-celebrity AMAs have included "the guy with two penises" and "vacuum repair technician".
Say what you want about Reddit, but the AMA part of the site is always full of interesting stories.
It's already attracted a few celebrities
Reddit is embroiled with controversy this week after the Jennifer Lawrence scandal, after which the r/thefappening subreddit was accused of posting illegal celeb nudes.
That turned many celebrities away from the site. But a number of celebrities have been turned onto the site by the app.
Well, at least one celebrity has. That celebrity is Andy Milder, who created an account just a day after the AMA app was released. Andy Milder played Dean Hodes (Celia's wife) on Weeds.
He came to Reddit directly as a result of the AMA app:

Anyways, Milder won't be the first or last celebrity to do an AMA on Reddit as a result of this app. Celebrities have learned that Reddit is one of the most influential communities on the internet when it comes to rallying public support around (or against – I'm looking at you Rampart) a certain cause.
You can download the Reddit AMA app for free from here.