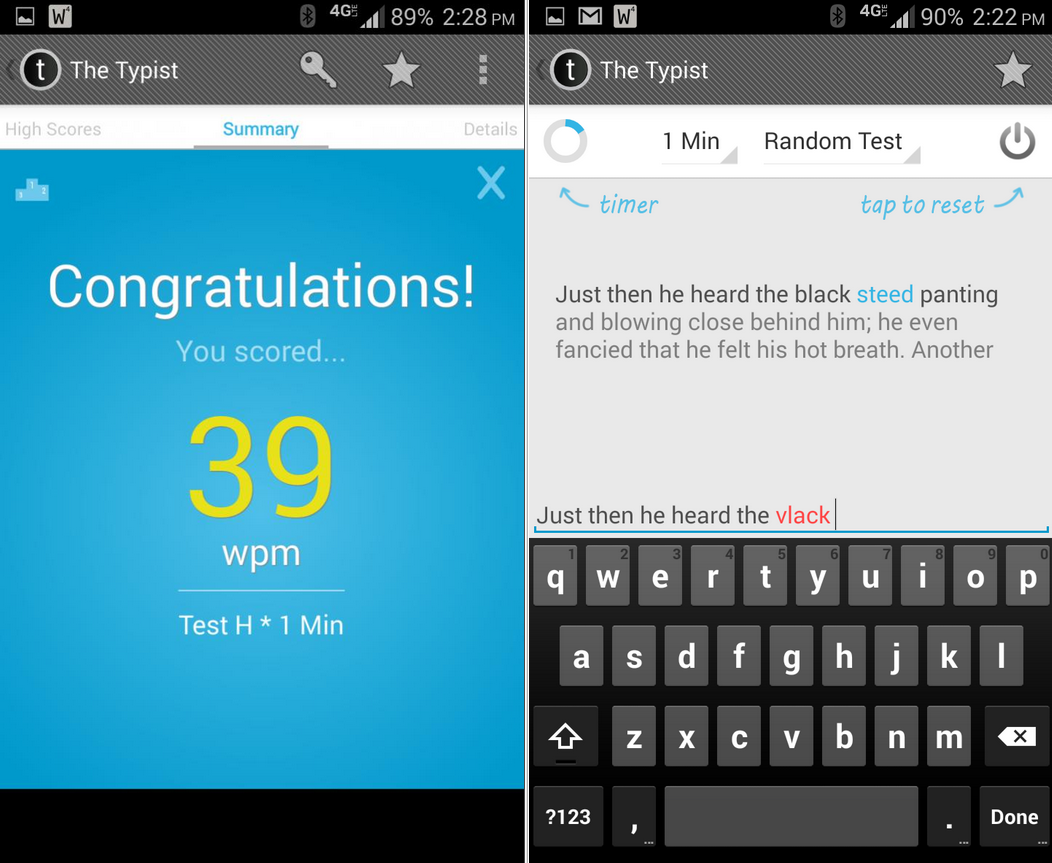 Typing is a valuable skill. Everybody knows how to type these days, but most people don't know how to type that well.
That's particularly true on mobile devices, where virtual keyboards and fat fingers rarely get along.
But if you want to show off your mobile typing skills, then I have a great app recommendation for you. That app is called The Typist and it was created by an XDA Developers Forum member named bloggert.
The Typist measures your typing speed in words per minute and keeps track of your WPM over time.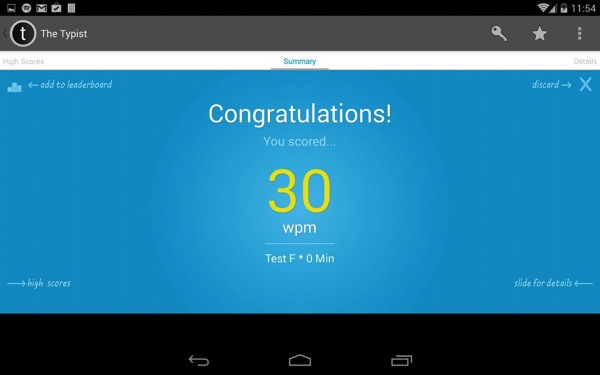 There are 1 minute, 2 minute, and 3 minute tests available. Tests are based on popular books.
After completing a test, you can see a detailed breakdown of your results, including total errors and frequently mistyped letters.
The app is compatible with phones and tablets and supports multiple keyboard layouts.
Overall, the app is straightforward. It's supported by advertisements but is otherwise minimalistic. You won't need an instruction manual in order to use it.
If you're a competitive mobile typist, then you'll appreciate the Google Play leaderboard support. The Typist links with Google Play leaderboards so you can see how you stack up against other players.
If you want to optimize your typing skills and type as quickly as possible, then The Typist is worth a download. You can check out The Typist for free here.