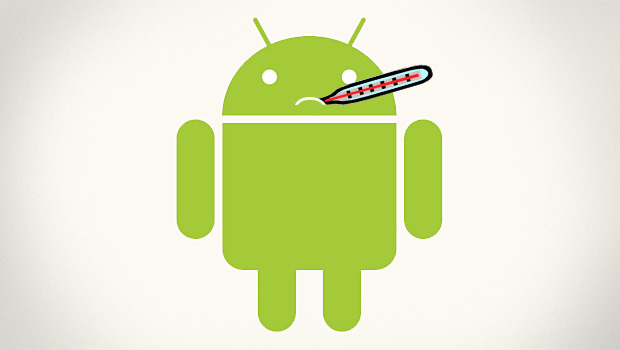 Yes, Androids can get viruses. And yes, that means Android antivirus software can protect your device from dangerous malware.
But knowing which one to choose can be difficult. That's why One Click Root is here to help. Here are the top 3 best (free!) Android antivirus apps available on the Google Play Store today:
1) Lookout Security and Antivirus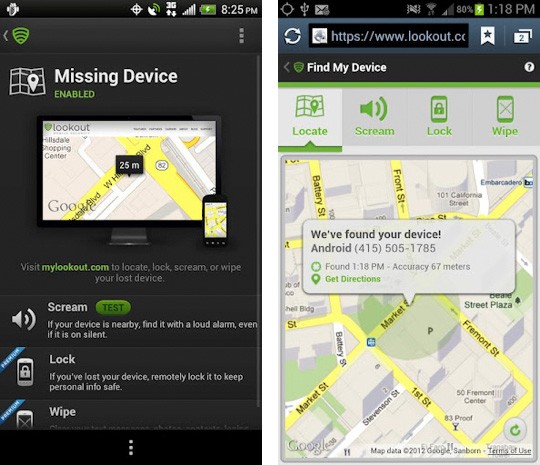 Lookout is a lesser known name on the PC antivirus scene, but it's one of the most popular Android antivirus apps available today. Lookout has been downloaded over 25 million times and includes the ability to scan and remove viruses, identify dangerous websites before you click on them, and perform all sorts of other useful security tasks.
Along with the basic Android antivirus support, Lookout includes plenty of useful backup and restore features, like the ability to view mobile phone data online and remotely lock the phone to prevent a thief from accessing your personal data. You can also view your phone's last-known location (even if it's dead) on Lookout.com if you lose it.
But the best part about Lookout is that it's extremely lightweight. It won't noticeably slow down your device and the interface is an absolute breeze to use.
For all of these reasons, we highly recommend Lookout Security and Antivirus. The other two options on this list are good, but they're not made by companies that specialize in mobile technology.
2) avast! Mobile Security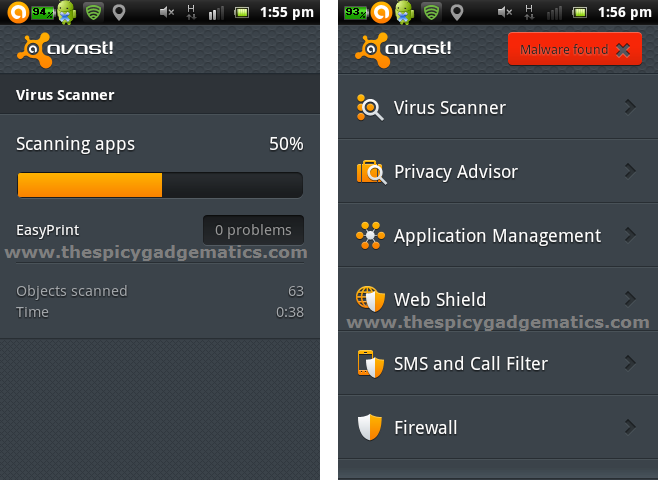 For whatever reason, the creators of avast! Mobile Security absolutely insist that the first letter of their antivirus software is written in lower case. Fortunately, that little 'a' doesn't take away anything from this fantastic antivirus software. avast! Scans your Android in real time and thoroughly checks apps before you install them. Users can also perform a full scan on their device if they think that they already have a virus.
3) AVG Antivirus Free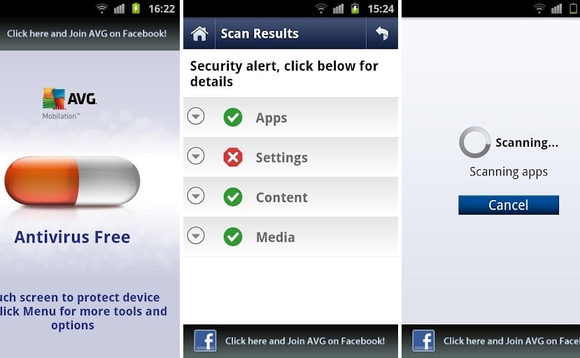 AVG Antivirus always comes up in discussions of the best free antivirus software. And there's a reason for that. AVG Antivirus Free offers the best mix of antivirus protection, frequent security updates, and usability. The only real drawback to AVG Antivirus Free is that it slightly slows down your device – including your browser – because it actively scans your system in real time.
Capping off the list of features in AVG Antivirus Free is an anti-theft phone location feature. So if somebody steals your phone, you can activate the homing beacon and track it down – or call the police.
Serious about antivirus protection? Root your Android device
Antivirus software on Android has one major limitation: it can't access the most important areas of your Android operating system. It simply doesn't have the right level of permission – and neither do you.
That's why most Android security experts recommend rooting your device. When you root your device, you can give antivirus software something called 'superuser' permission. That allows the antivirus software to access all of the core Android files and it also allows the antivirus software to block malware at the deepest possible level, which significantly reduces your chances of encountering viruses and malware.
All of the above antivirus programs work much better when you root your device. So what are you waiting for? Root android today by downloading One Click Root and root your device in minutes or your money back!