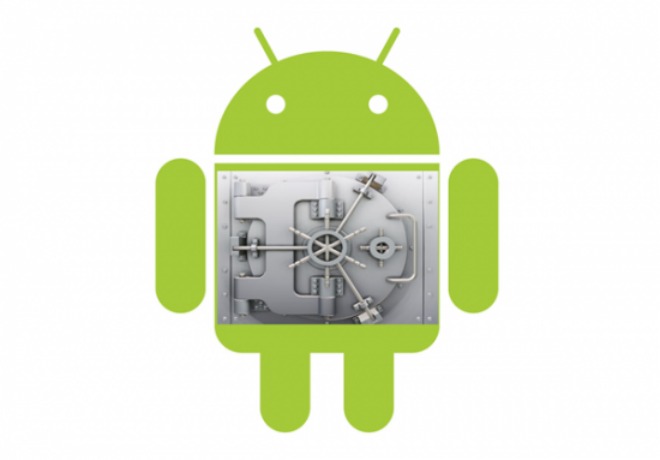 Today, much of the world's business is done over mobile phones and tablets. From online banking to talking to clients, it would be tough to do business on-the-go without a smartphone.
Since smartphones play such an important role in our lives, you need to install security software just as you would on a PC. Today, we're going to show you the top five most important types of Android security apps that you should consider installing today.
5) Theft prevention app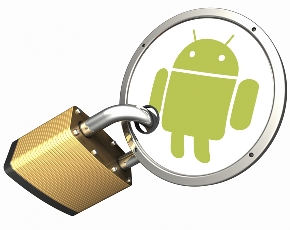 Millions of people have their smartphones stolen every year. Instead of letting the thief get away with your smartphone – and all of your important data – why not take pre-emptive action by installing a theft prevention app?
Theft prevention apps come in all shapes and sizes, but there are a few common features. For example, most theft prevention apps give users the ability to lock their phone from a remote location and wipe important data. So, if your phone gets stolen, you can login to an account on any computer and lock it down. Of course, remotely wiping data won't help you get your phone back, which is why many of these apps also allow users to track their device via GPS.
Remember – nobody expects their Android will get stolen. Take action early today and install free theft prevention apps like McAfee WaveSecure. It might save you from spending $500 on a new phone.
4) Password manager
Today, with data leaks becoming more common than ever before, many PC security experts recommend having a different password for every online account. That way, if your Twitter account gets hacked, the hacker doesn't immediately have access to your bank account and other sensitive information.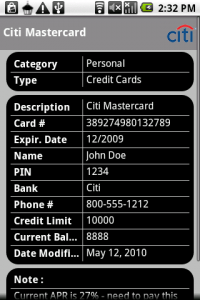 But remembering thirty different passwords is rarely easy. That's why you should download password manager software on your Android. It's important to have access to all of your passwords on-the-go, and apps like 1Password make that as easy as possible.
3) App scanner
Apps are the number one way in which viruses infect your Android device. Once a virus infects your Android, it can monitor all of your personal data while noticeably slowing down your phone. Instead of letting apps infect your Android, install an app scanner that will automatically monitor any apps that are about to be installed.
One of the best free app scanner apps for Android is called AegisLab Antivirus Free. This app scanner identifies suspicious apps on the Google Play Store before you ever download them. When downloading a new app, AegisLab Antivirus Free will also check to see if there are unwanted advertisements included – something that is regularly seen when downloading free games from the Play Store.
2) Android rooting software
Many Android users continue to be oblivious to the benefits of rooting. In fact, rooting is one of the easiest ways to use your Android to its full potential. Rooting Android doesn't involve any drastic changes to the device. Instead, users simply install a script that provides access to the entire Android operating system as opposed to just the files that the manufacturer wants you to access.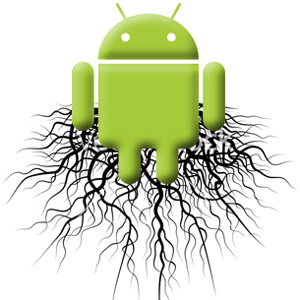 Along with increasing system performance and allowing users to access new apps, Android rooting provides a substantial boost to the security of any Android.
Android rooting helps protect system security because users can uninstall a special tracking software called Carrier IQ. In the United States, many cell service providers pre-install Carrier IQ as a way to track everything customers do over their mobile devices – from the places they visit to the calls they make. While companies like Apple have come under fire for preinstalling Carrier IQ on all devices sold, service providers like Sprint and AT&T also preinstall the Carrier IQ rootkit on Android smartphones.
If that kind of tracking software makes you nervous, then you can root your device to delete Carrier IQ from your phone. In fact, rooting is the only way to remove Carrier IQ. Try out One Click Root today if you're looking for the safest and easiest way to root your device.
1) Antivirus software
Even if you take all of the precautions listed above, some viruses might still slip through. That's why having an antivirus program is important. Once viruses have infected your Android, they might prevent you from installing new antivirus apps, which is why it's important to download antivirus software today instead of waiting until it's too late.
Most major antivirus software companies have Android apps available to download, so feel free to choose whichever app you usually use on your home computer. Here are a few of the popular Android antivirus apps available today:
–Kaspersky Mobile Security Lite
If you don't want to download all of the apps we've listed above, then at least choose one or two. These apps will provide immeasurable benefits if your Android gets lost, stolen, or infected with a virus. Instead of spending five hundred dollars on a new phone or losing all of your data in a hard reset, these apps will make sure your device stays as safe as possible.