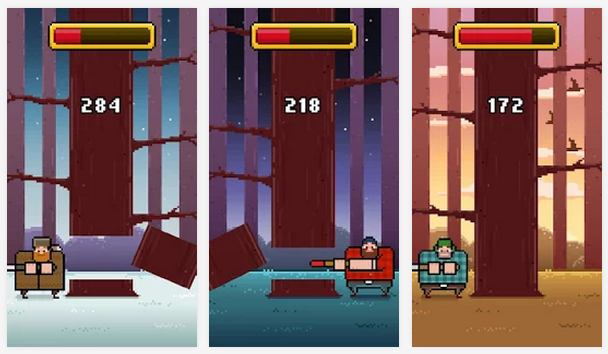 Remember Flappy Bird?
Of course you do. Well, people are already calling Timberman the next Flappy Bird.
In Timberman, players embrace their inner lumberjacks and chop down trees while avoiding falling branches. The game is animated in an 8-bit art style and has quickly reached the top of the Google Play Store.
Just like all good Android games, the gameplay is easy to learn and difficult to master. Getting good at this game requires as much dexterity, skill, and quick thinking as Flappy Bird.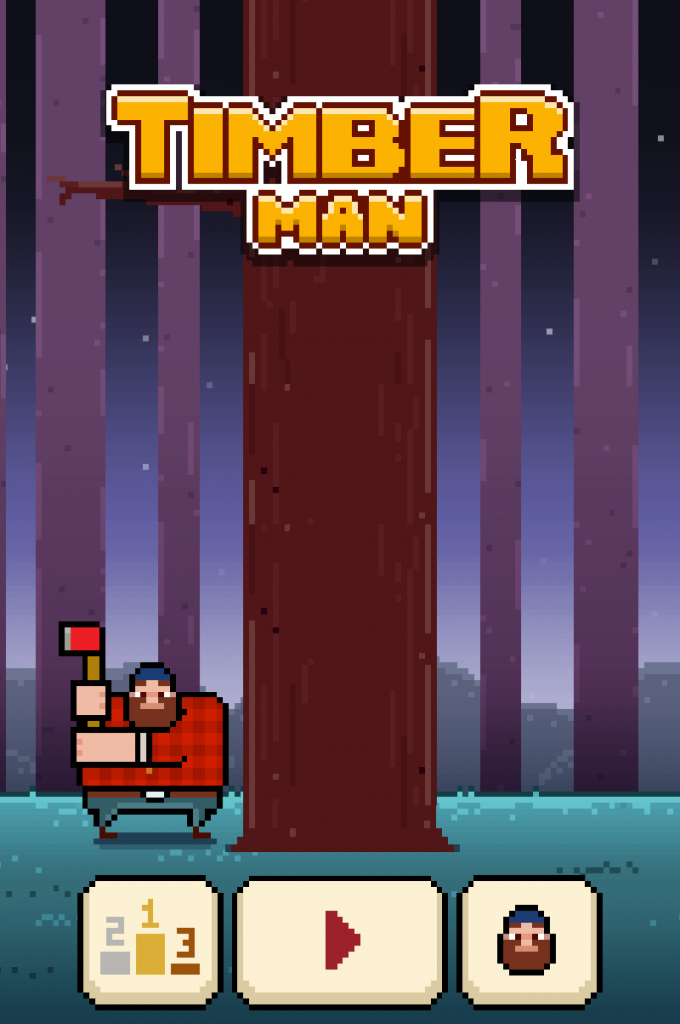 Unlike Flappy Bird, there's a game beyond the game. As you chop down more trees, you can unlock new characters.
Timberman is free to download but will display advertisements during gameplay. You can pay a 99 cent fee to unlock the ad-free version of the game.
Surprisingly, Timberman works on Android 2.2 and up.
You should probably download Timberman today before the developer goes crazy and pulls it from the Google Play Store because he's sick of making $50,000 per day (right Dong Nguyen?).
I don't like this new trend of calling every difficult Android app "the next Flappy Bird", but here we are. You can download Timberman today from the Google Play Store by clicking here.