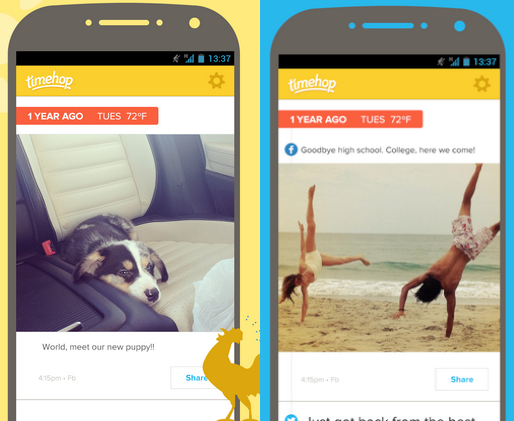 There aren't many big-name iPhone-exclusive apps out there today.
Until recently, Timehop was one of the biggest iPhone-exclusive apps out there. Finally, Timehop has made its way to Android and is now available for free on the Google Play Store?
What is it?
Timehop is an app that lets you peek into your social media past. Want to see what you posted on Facebook three years ago? Timehop lets you instantly skip back to that date.
Want to check your first tweet? Your first Instagram picture? The status updates you put on Facebook during your Europe backpacking trip of 2012?
With Timehop, you can do all of those things and check out pictures from years past. Just enter a date or view your daily-delivered memories of what you were doing a year ago.
On the iPhone, you can do more than just view pictures from social media sites: you can also view pictures from your iPhone that were taken on a specific date or time.
That functionality has not yet arrived on Android, although I wouldn't be surprised if it appeared in the near future. As it stands now, Timehop is a fun little app that lets you take a stroll down memory lane. Since some people have used services like Facebook for over 7-8 years, the history of our social media postings can be pretty interesting.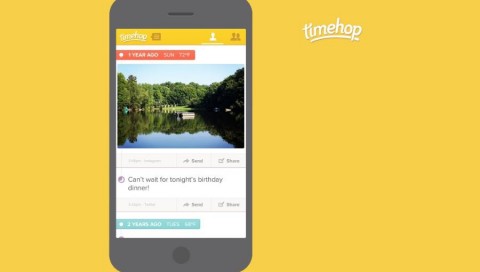 Download Timehop for free from the Google Play Store here: