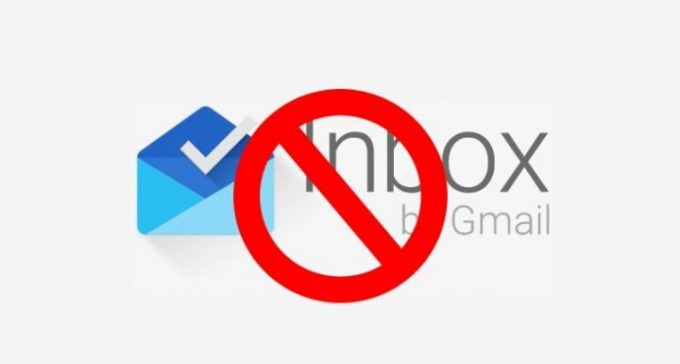 If you are waiting for a very important email, then you might want to consider refraining from using Google's Inbox app for Android as it turns out that the app is experiencing some technical problem which caused the delays in the notifications for new emails.
A myriad of users have reported the problem to Google' support forums and Reddit, complaining about not getting any notifications since they got the latest version of Google Inbox, forcing them to manually open and check the app just to see new emails.
According to affected users, they started experiencing the delays in notifications around September 15, since then reports about the issue have significantly grew following an update to the Inbox app that Google has rolled out a few days ago which was on September 27. Some users even went as far as saying that their Google Inbox app is not even getting any new emails at all. It seems that the technical complication impacts a variety of different mobile phone brands such as Samsung Galaxy S6, S7 and S8, Nexus 5X and 6, OnePlus 3, 3T and 5, even Google's very own Pixel and Pixel XL and so many more.
Here's a statement from one of the users who are currently experiencing the problem:
"I am using Inbox on a Samsung GS8 and emails don't appear unless I open the application and manually refresh the inbox," one affected user said. "I have uninstalled and reinstalled the application. Restarted the device a number of times too."
According to another user:
"I am experiencing this issue as well. Inbox by Gmail does not automatically update; it does not matter if the phone is dozing on a counter, or is in my pocket playing music, etc. Regardless of the phone's current state of activity, when I open the Inbox app it shows a stale Inbox. I need to manually pull down to refresh, and then it will display all my new email. This is particularly dangerous as it means I am not receiving priority notifications any longer."
Several comments pointed out that the issue could stem down users who have included Google Inbox on their list of apps optimized for longer battery performance. However, as quickly as the idea was suggested, it was contradicted by some users who already tried adjusting the settings but didn't fix the problem for them.
A user named Alias ScottG_TC was already able to contact the Google team and had filled them on what's going on. Currently, Google is still investigating the problem so a lot of users are left with no choice but to wait until another update is made to fix the technical problem. So if you're one of the users who are still experiencing the Google Inbox issue, you might want to try and download an alternative email client while waiting for Google to sort out the issue, especially if you're waiting for important email messages. In the mean time, we'll have to leave Google do their thing and wait.