In the modern day, Android OS is a very popular and fast growing platforms for almost all gadgets most specailly the smartphones and tablets, and it has been the widely known and most commonly used OS across the globe. Along with it, hundreds,  thousands, even millions of  applications are made available in Google play store such as photo editing , productivity increasing and even blogging apps and you should have known thousands of apps are downloaded by android users.  These applications vary from nonsense or useless apps to very useful ones.
There are millions of applications available in the market nowadays, and since blogging has become one of the trends these days, there are blogging applications for the power bloggers. They can use these apps for making their life much easier and manageable than ever, and it's best to have these apps on the go. Nowadays, smartphones are taking the place of personal computers because these are more portable, handy, reliable and quite fashionable.
Below are the top 10 Blogging Android Apps to take maximum benefits from your Android phones. These Blogging Android apps definitely help you complete your daily tasks and schedules in the easiest  and in most convenient way.
Top 10 Android Blogging Apps
Below are the best of the Android blogging apps for power blogger or even for amateur bloggers that are essentially important as  writing tools.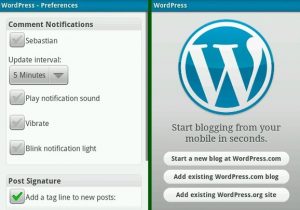 WordPress is a very popular blog site that is now accessible through Android phones and tablets. It is one of the best Android apps used as tools for bloggers that helps to write, edit and publish new posts on the blog. Also, bloggers can easily monitor  the  site statistics/analytics, visitor behaviors, site usage, read posts in reader section and it's open source app as well. This is a must try blogging app and once your blog is powered by WordPress CMS(Content Management System) then you must try it.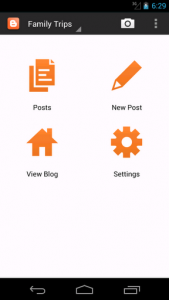 Blogger is also a popular blogging site that is made easier access through androids. It is another great blogging app that is definitely included in the best android apps 2017 for Blogspot users, which Google Inc. developed it. Blogspot is easy to use, bloggers  can easily handle your blogspot powered blog posts, edit exists posts, publish posts, view the list of published, drafted posts and much more. It is a great application for blogspot users to keep in track and close monitor with their blog performance and statistics.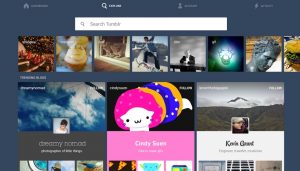 Tumblr app is similar to  that of the Blogger and wordpress Android app.Basically, bloggers  can simply write new topics, draft posts, edit and publish new posts right from  the blog from your smartphones and tablets. Moreiver, bloggers can directly share images, gifs, videos, music, links and texts, reply to messages and can even do much more with this great app.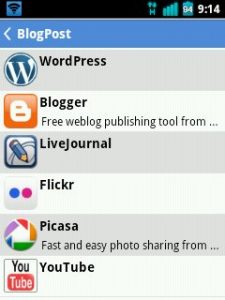 BlogPost is another great blogging app for bloggers who also use wordpress, blogspot and other live journal platform for sharing their stories in front of online users. What's great about it is the powerful visual editor which makes it an awesome app that supports tags, lists, text style and aligns functionality. Bloggers can easily embed your videos and images from Youtube, Picasa, Flickers, etc to their blogs.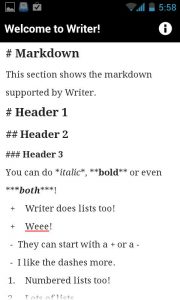 If  you are a blog writer, then this is another best Android app that would perfectly suits you. As a blogger, you can write notes, novels and stories quickly and conveniently with Writer Android app. For more information, you can read what writer app developer says. It states that "Writer tries to be as basic as possible, giving you somewhere to turn your thoughts into text, markdown support, and some statistics. Nothing more. Nothing less."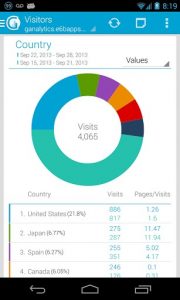 Here, it is quite unfamiliar to some but the working principle of gAnalytics is similar to Google Analytics tool. Like the other blogging apps, this app also helps you to monitor your blog/site traffics, visitors, pageviews, sessions, unique users, real time visitors and demographic stats also. It's alternative is the Google Analytics Android app.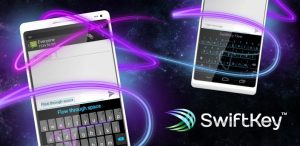 Swiftkey keyboard is basically a keyboard app which has  impressive features such as easy to write, great next-word-prediction, 800 emoji characters (emotions), smarter auto corrector, support 60 languages, 30 colorful layouts. It is actually  becoming the default keyboard app in Android devices.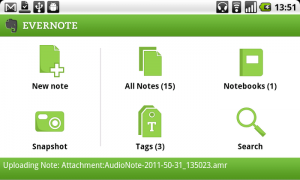 Evernote is an addition to the great blogging apps available for both Android and iOS platforms. What's great about it is Evernote gives you the opportunity of creating handwritten notes, collecting web articles, powerful search, writes notes in the clean and distraction-free workspace, and open your notes from any device. There are also other premium features  available. It is one in my best android apps to try.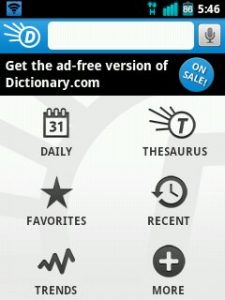 Dictionary.com is included in the top 10 best blogging Android app in dictionary applications category with more than 2,000,000 definitions and synonyms from dictionary and Thesaurus.com. Along with it, there are following key features of this app such as  audio pronunciation, word origin, idioms and phrases, word history, voice search, favorite words, abbreviations and much more that you need.
Many have been figuring out what good photo apps to use when blogging, so here it is. Photo Editor. It's one of the thousands of best photography apps for bloggers, available in Google play store, but this one is quite unique. Bloggers can mainly  can edit your snaps, crop, draws over images, easy rotation, resizing, adjust color schemes, effects, and many other things by using this app.
If you're a power blogger  wanna-be, these are the perfect blogging apps you need to get the blogs great and professional looking. With these apps, accessing your blog anytime and anywhere wouldn't be hassle, rather it's a lot easier and convenient.