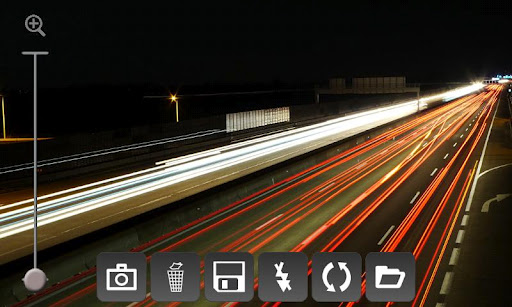 If you don't check the Google Play Store every day for hot new releases, then we don't blame you. But thanks to the internet, finding awesome new apps has never been easier. Here are our top five favorite Android apps that were released this past week:
Wake N Shake Alarm Clock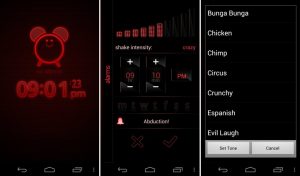 I don't know about you, but I sleep through my alarm clock quite a bit. And the Android alarm clock doesn't repeat itself by default. What if you wanted an alarm clock that was a little less lenient about your sleeping habits? What if you absolutely have to wake up tomorrow morning and don't want the sleep-deprived version of you to take control?
Well, you need a new app called the Wake N Shake Alarm Clock. We'll let this video explain, because it's pretty funny (it also features a hot girl shaking her wrist):
"Wake N Shake" jokes about hot girls in bed aside, this app forces you to shake your phone to make the alarm stop. It's a lot harder than simply pressing a button, which means you're less likely to fall asleep afterwards. You can also increase the shaking intensity. To make the app even more interesting, it has some zany alarm tones. Including my favorite – the Evil Laugh.
Download Wake N Shake from the Google Play Store for $1 by clicking here.
Long Exposure Camera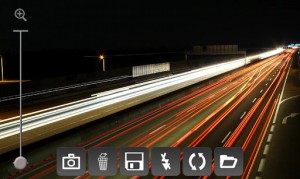 I'm not a photography buff, and I don't think I ever will be. However, I'm always jealous of the cool long exposure shots I see on the internet. Whether you want to take an artsy shot of cars moving by on the freeway, or you just want to see your friend draw an illuminated swear word in the sky, the Long Exposure Camera app is a free way to enhance your Android camera's features.
Using the Long Exposure Camera, you can simply tap to focus on an object, set the exposure length in seconds, then take a picture. Although the app is free, the free version limits users to pictures with 400×300 resolution. With the paid version, that resolution gets bumped up to 960×720.
Oh, and long exposure shots can look pretty silly if you don't have a very steady hand or a tripod. So keep that in mind.
Download the Long Exposure Camera app for free here
DealPly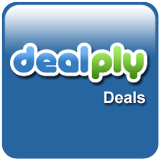 There are dozens of deal and coupon apps for Android. But DealPly adds another cool feature into the mix – barcode scanning. You can look up the best deals for various products online and compare multiple products. Or, you can take a look around your own home, scan in barcodes, and see how much those items are worth.
And yes, we're aware that barcode scanning isn't completely unique to DealPly, but that doesn't make the feature any less cool.
Download DealPly from the Google Play Store here
Deadlines Reminder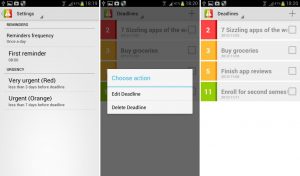 When an app calls itself "Deadlines Reminder", you know exactly what it's going to do. But we'll give you a hint: Deadlines Reminder helps you remember your to-do list and the dates your tasks are due.
Using this app, you can simply tap the + button to add a task, set the deadline for that task, and then the app will send reminders when your tasks are about to be due. You can also view a list of upcoming deadlines that are color-coded for their urgency. Red tasks need to be completed in 3 days or less, yellow tasks need to be completed in seven days or less, and green tasks have no time limit.
Whether you're a student or you're just a busy person, this app can be a lifesaver. Download it today for free here.