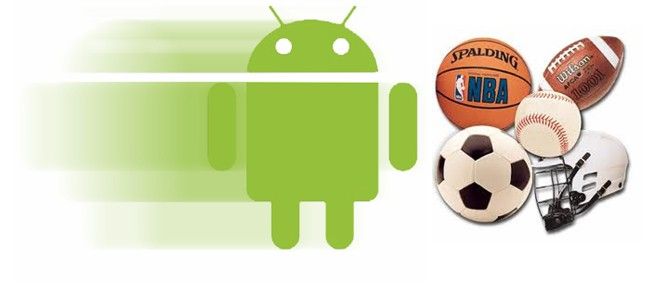 If we have the time and money, and literally divide our body multiple times, we can watch all our favorite sports in the world in live action.
How we wish we could watch all the world's sports competition and interact with our favorite players in real life. Since we can't afford to do so and cutting our body is not a very good idea, here are the best sports apps for Android to keep us updated with all our favorite teams and players.
CBS Sports
CBS Sports is not just an app that gives news updates. It also allows users to stream 24-hours sports channel with news and games, commentary and events. It's like a portable TV that fits in your pocket. You get live updates on games and it's absolutely free!
ESPN
ESPN is still the worldwide leader in sports They provide accurate and real-time news, so you'll get the newest updates first. Just like the ESPN website, the app features a first-class convenience and navigation. You can even customize the app according to your style.
ESPN app has scores to almost all the sports in the world including small leagues you don't know and the last names you can't pronounce. And the best thing is there's no subscription required. Absolutely free!
Yahoo Sports
Yahoo Sports is not as video heavy as CBS Sports and ESPN. If you prefer to read news than watch it, then Yahoo Sports is your handy app. The app also features videos but only on highlights and short commentaries.
The best thing about this app is that it remembers all the notification in the past few days. If you're stuck in a school camp where there is no WiFi, once you connect to the internet, all the notifications you missed will still be available to help you catch up. Just head to the Notification Center in the app.
theScore
theScore is an underrated amazing app for sports fans. It has been around for a while and has been providing reliable news and updates to its users. Its dark theme makes it easy to read. Honestly, who doesn't love a dark theme? You can basically get all the sports update in this app. If you're having doubts with its timing, theScore sends a test alert to ensure your app is working the way it should be during a big league.
Google Assistant
Google Assistant is still one of the best apps out there that can provide information to almost anything, including sports. If you follow teams in Google Assistant, it will notify new on the latest news about that team.
The good thing about Google Assist is that you can access it from any device that also uses your Google Account. The bad thing about this app is, since it memorizes your search habits and interests, it will still update you on teams you no longer like. But, this can be solved by going to the app's Customize settings.
Which app is your favorite? There are also league-specific apps such as the NBA official app if you don't want notifications from other sports. But, they usually come with subscriptions to fully enjoy it.