January 2014 has come and gone and there's no better time to check out some popular Android apps. Over the last month, we've seen a few major Android apps skyrocket to popularity.
Ready to take full advantage of your Android device this year? Here are 5 apps to consider downloading:
5) PushBullet
PushBullet is a free app that lets you 'push' files from your phone to your computer. PushBullet has been around for quite some time but recent updates have vastly expanded its usefulness. Today, you can push links, files, folders, etc. between your Android device and your computer. One recently-added feature, however, is the ability to receive Android notifications on your PC.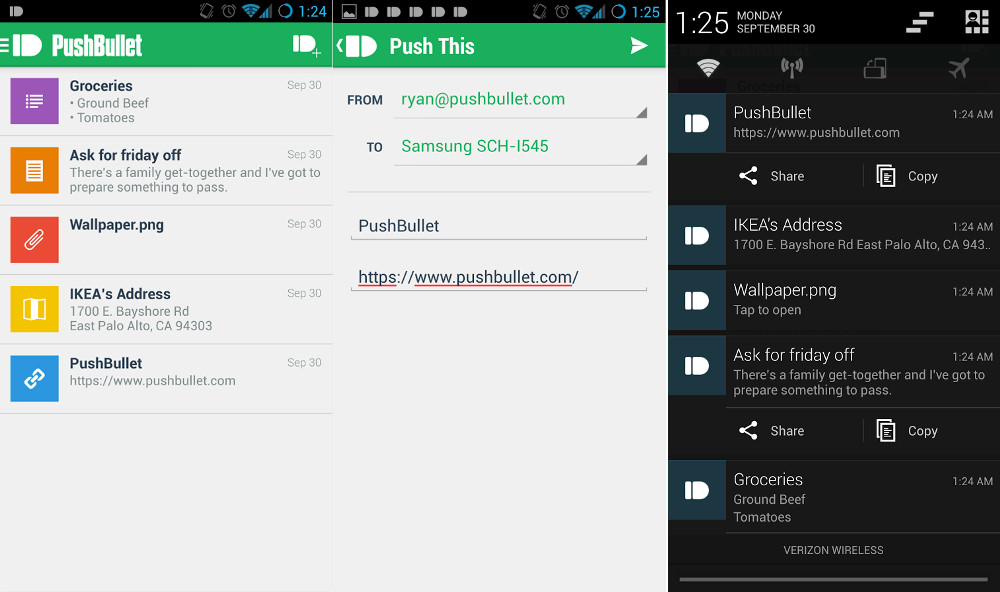 PushBullet uses Chrome's built-in notification system and an easy Chrome extension to do this. If you find yourself looking away from your work computer to stare at your phone a lot, then PushBullet can save you a lot of time. You can also wipe notifications from your PC, which means you're essentially managing your Android from your computer and saving a lot of time while you're at it.
4) Level Money
You don't have to keep a strict budget to enjoy using Level Money. Level Money lets you digitally manage your wallet and budget. It can link up to your bank account and credit cards to automatically sync your spending and incoming data. You can easily view how much Spendable Cash you have for the day, week, or month based on your set budget.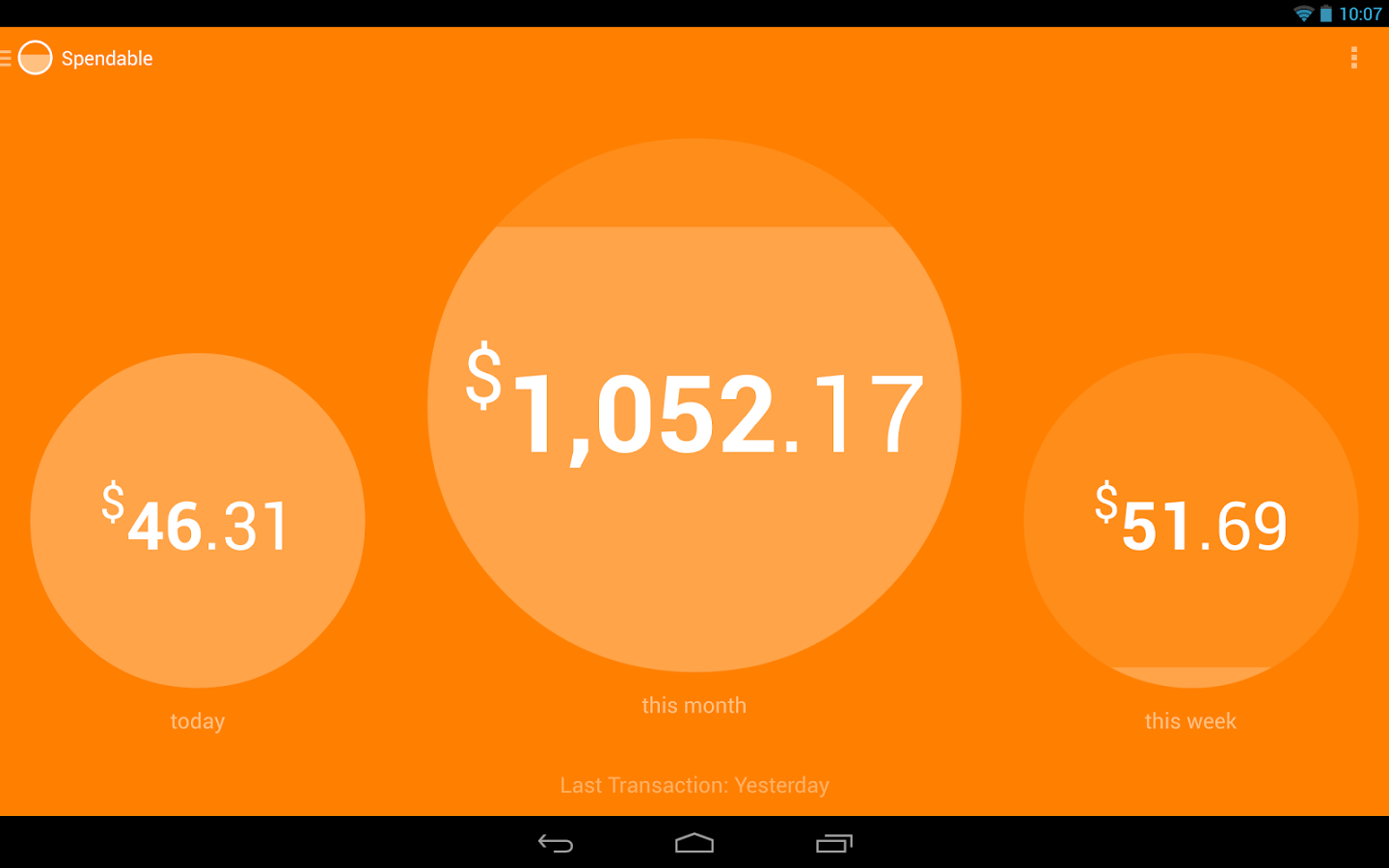 The biggest advantage of Level Money is that you never have to enter transactions manually. It's also available for free and will "always be free". Unfortunately for international Android users, Level Money is US-only.
Whether you're managing a strict budget or just curious about your spending habits, Level Money can keep you on track to achieve your budgetary goals.
3) Stack Exchange
Do you want questions answered by people who know what they're talking about? Well, you probably shouldn't be on the internet. Nevertheless, Stack Exchange is a noble attempt to create a reliable online question and answer community.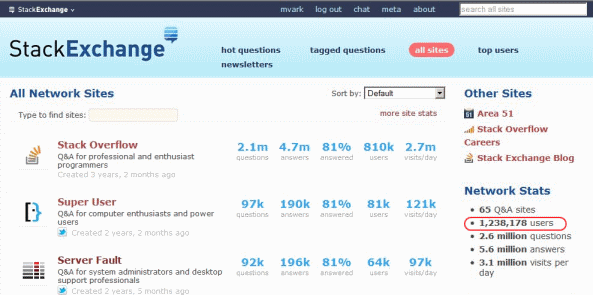 Stack Exchange ends up working in a really similar way to Reddit, with the best answers being voted to the top. But that's not really a bad thing. There are over 100 different communities in total that cover topics from software programming to gaming and photography. Users earn reputation points for each received vote and reputation points can be used to unlock various privileges.
2) Flappy Bird
Flappy Bird is the hottest new Android game of 2014. Created by GEARS Studios, Flappy Bird is an arcade-style game that lets you control a bird flying through a maze of pipes. The style is extremely – even suspiciously – similar to the Mario line of games. But hey, that's not really a bad thing.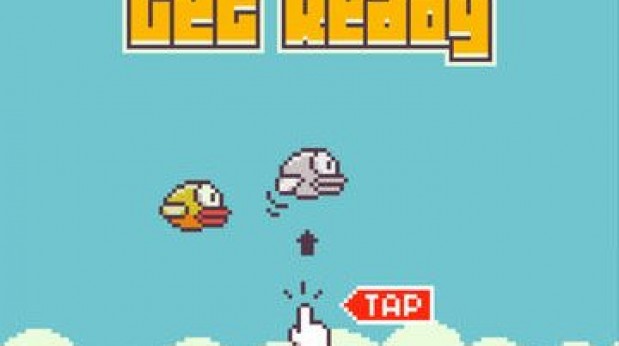 If you've enjoyed games like Jetpack Joyride before, then Flappy Bird is worth a download.
1) Clean Master
Clean Master is the most popular Android utilities app out there today. It was a particularly popular app in January. Clean Master works in a similar way to PC optimization software. Users download and install the app, then run it to clean up their Android storage devices. You can save a significant amount of space with Clean Master.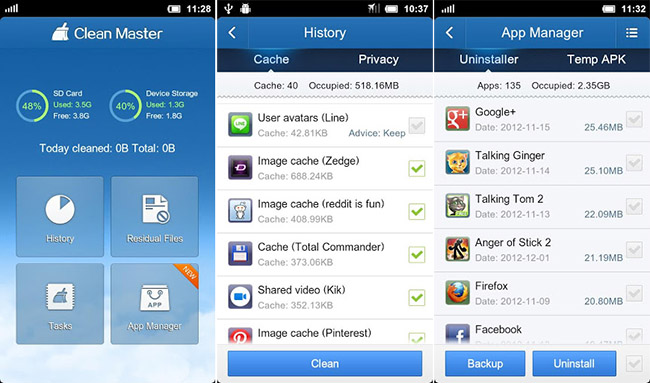 Clean Master also promises to "boost RAM speed" of your Android device, which isn't really a thing, so don't expect it to completely transform your device. It does, however, have a decently-ranked Android antivirus app.
To avoid having Clean Master steal your information, I recommend downloading it, running it once, then uninstalling it. Download it again anytime you need to optimize Android.