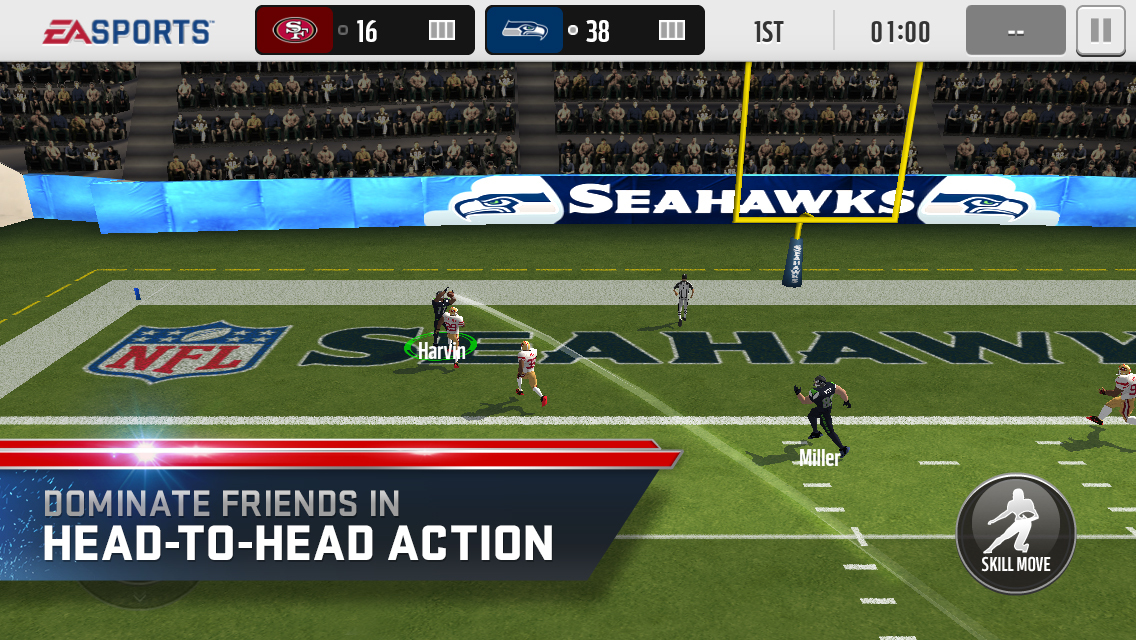 The NFL season is finally upon us. This year, it's easier than ever to keep up with the NFL on your Android smartphone or tablet.
Today, I'm going to share some of the top Android apps for watching games, checking scores, and playing fantasy football:
5) NFL Mobile
Say what you want about the NFL, but there's no doubt that it's a major marketing machine. NFL Mobile is one of dozens of official NFL apps available for Android and iOS.
It's also arguably the best app. The free app provides access to scores, stats, and up-to-the-minute information about ongoing games.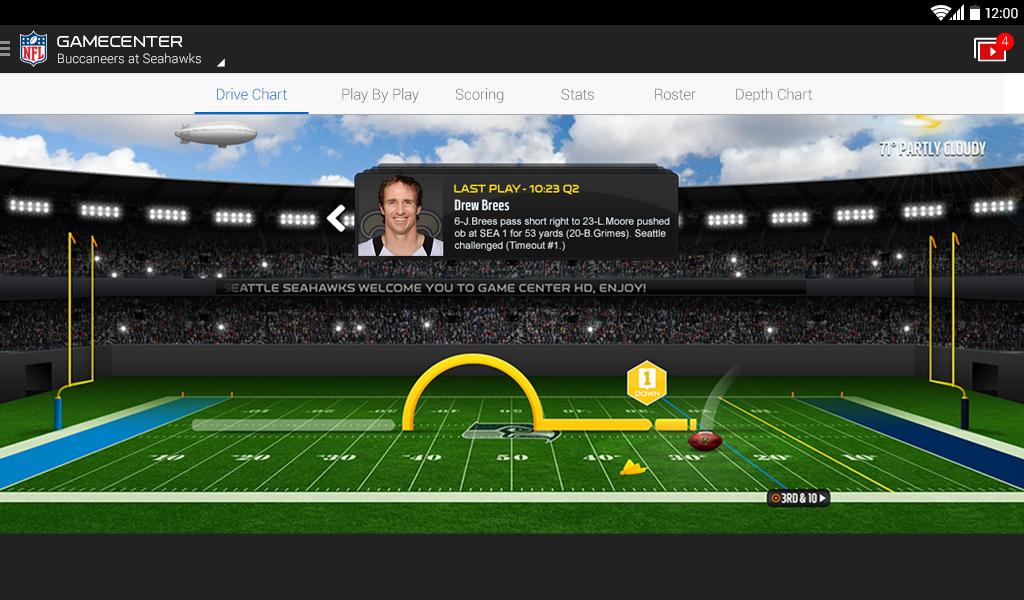 If you're feeling rich, you can also pay to subscribe to the NFL Mobile app and watch live games. Plus, if you're with Verizon, you get additional perks – including free access to certain live games.
If you're looking for a pure, clean, branded NFL experience, then NFL Mobile will provide all of that. Download it for free on the Google Play Store here.
4) TheScore
TheScore has re-branded itself as a "mobile first" sports site. And just like you would expect, it has a pretty good mobile app for Android.
TheScore offers sports, scores, stats, analysis, and all the other meat and potatoes you need from a sports app. One extra feature I like about this app is the ability to customize your sidebar based on which sports you like most. That way, you're not constantly scrolling through the list of sports to find the NCAA scores or WTA Women's Tennis rankings.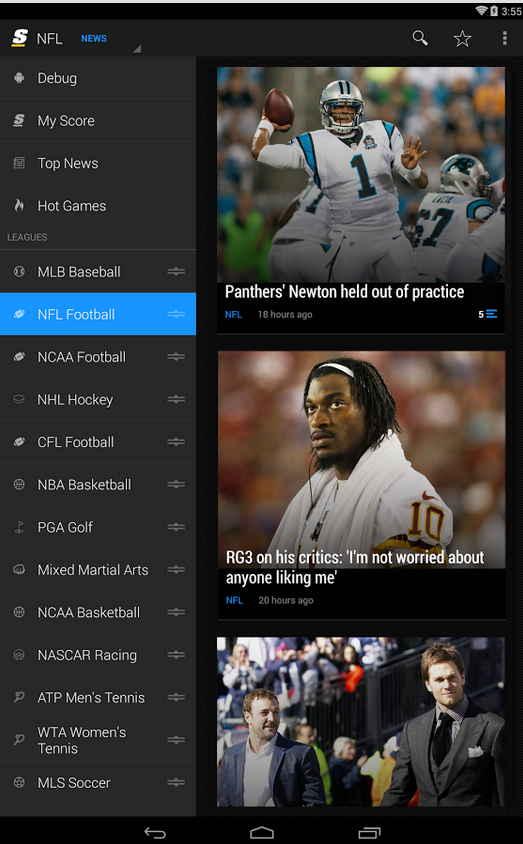 On the analysis side of things, TheScore has dozens of writers covering all teams in the league. It's updated fast and regularly and it's not uncommon to see 10 or more new articles posted every time you log into the app.
The one major downside of TheScore app is its lack of highlights. If you want to watch video highlights or any type of video analysis, then you're better off with the ESPN app.
Still, as far as sports apps go, TheScore is very good.
3) Yahoo Fantasy Football
Fantasy football is arguably more popular than actually watching football. The fantasy football phenomenon has exploded in growth over the last few years, and Yahoo has been one platform leading the charge.
Yahoo no longer has a dedicated fantasy football app. Instead, they have a Yahoo Fantasy Sports app. It's still the same fantasy football experience, but you can also play other fantasy sports while you're at it (which is handy if you're in multiple leagues).
The new Yahoo sports app lets you swap players, use message boards, set your picks for the week, and do all of the other things you do with fantasy football.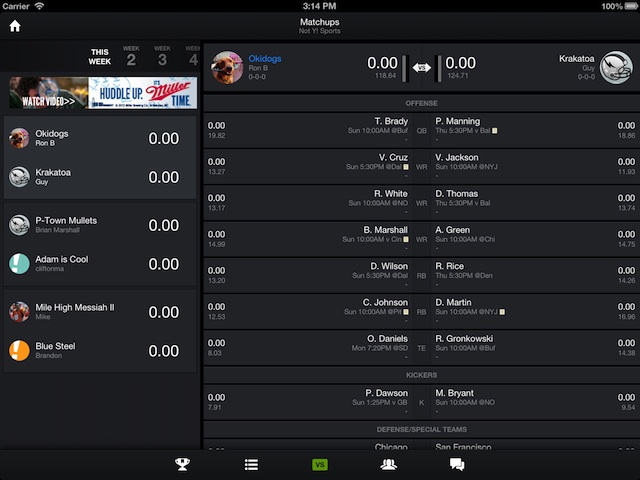 If you do play in multiple fantasy sports leagues, then you'll appreciate the ability to switch between fantasy hockey, baseball, and basketball leagues all without leaving the app.
Whether you're starting a league with your friends or you just want to manage your team on-the-go, Yahoo Fantasy Football is a must-download for fantasy football fans.
2) Madden NFL Mobile
Are you craving some football action while you're on the road? If so, then consider downloading Madden NFL Mobile. It's not quite the same experience as you would get on consoles, and the interface is (fortunately) dumbed down, but it's still a fun football experience.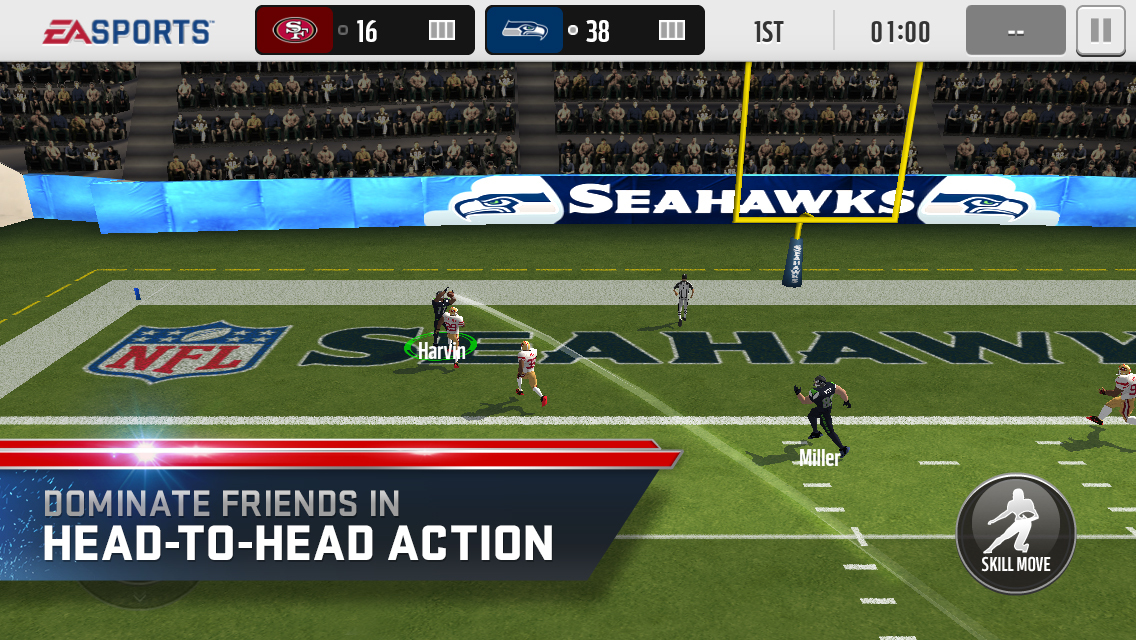 The app is free to play but there are plenty of in-app purchases. Still, with cool features like building an ultimate team and challenging friends, Madden NFL Mobile is easily the best NFL game available for Android today.
1) NFL Fantasy Football
This is another officially branded NFL app for Android, but it's also pretty good. NFL Fantasy Football lets you view detailed player data while also watching video highlights. You can view career stats for any player in the league and see who the consensus picks are each and every week.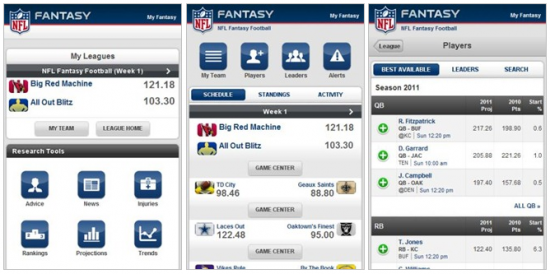 This app works best if you're actually playing NFL Fantasy Football on the official NFL site, but it's not required. If you do have a team, you can join and create leagues, draft live, manage multiple teams, perform transactions, and do all that good stuff.
The NFL is the biggest and most valuable sports league in North America. No matter who you're cheering for, the apps listed above will help you watch games, keep track of scores, and win your fantasy football league this season.