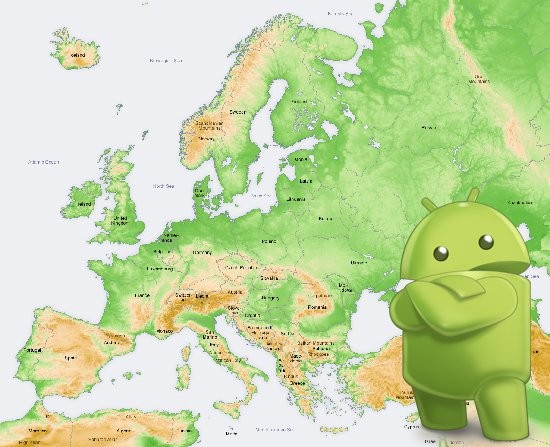 Europe is full of really old things, like castles and countries with aging populations. Every year, millions of travelers go to Europe to see these old things.
One of the best ways to see these old things efficiently and cheaply is to install Android travel apps. Today, we're highlighting some of the best European travel apps available for Android today:
Eurail / InterRail Rail Planner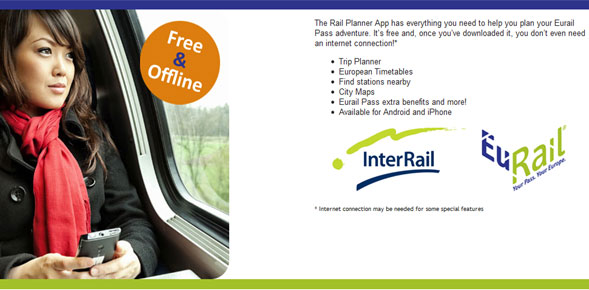 Back in the day, European backpackers had to rely on 'paper maps' and 'talking to people at train stations' to figure out what time the train was coming.
This is 2013, and there's definitely an app for that. If you're one of millions of backpackers who bought a Eurail pass for your Europe trip, then you'll love the Rail Planner app, which works with Eurail and InterRail networks.
Best of all, this app works offline. You can use it for timetable information on trains, connections, and cross-European travel. Here are some other features:
-Find train stations near your current position
-Read departure and arrival boards for any train station
-Save your most frequent searches as favorites
-Extra benefits for Eurail/InterRail pass holders
-City maps of all major European cities
-Facts about European countries
Train travel is a foreign concept for many European backpackers who come from Australia, New Zealand, Canada, and the United States. I feel your pain. This app will help you avoid being intimidated by complicated train stations.
Download the Rail Planner app here for free here.
HostelBookers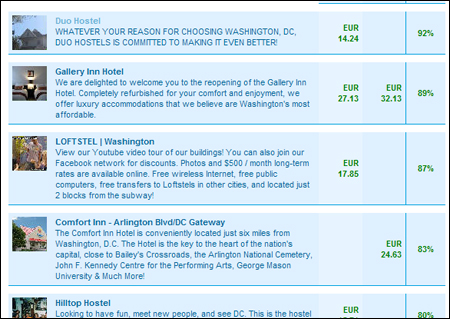 If you're a backpacker, you're probably going to stay in hostels. There are two major players in the online hostel booking industry: HostelBookers and HostelWorld. I've had great experiences with HostelBookers and their app is tough to beat.
The app lets you easily put in which city or country you're visiting along. You can read reviews from other travelers and book everything directly from your phone at a fee that's tough to beat.
The best part about HostelBookers (and probably HostelWorld as well) is that the hostels generally cover the booking fee: they pay to be listed on HostelBookers. That means the rates you find on HostelBookers tend to be equal or cheaper than the prices you find directly on the hostel's website.
Awesome? Yup. Essential for European hostel travel? You bet. Download it for free here.
Hotel Tonight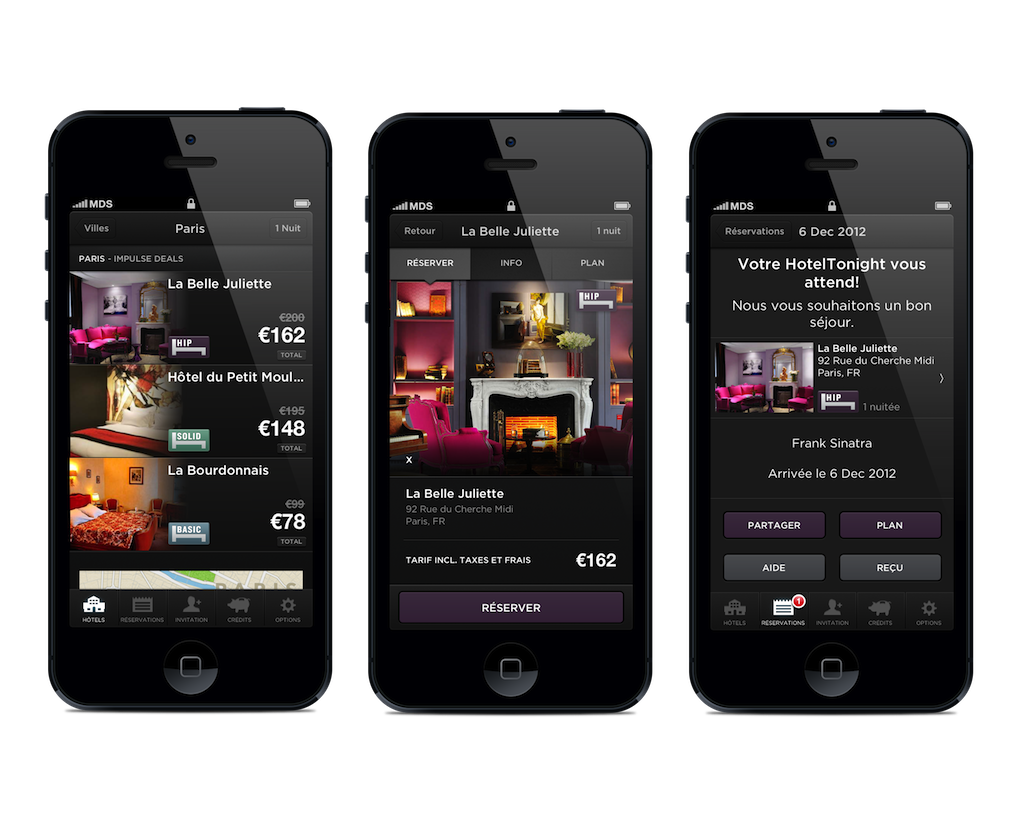 Yes, I know this list is designed for backpackers. But treat yourself from time to time with a good hotel room! You probably stink anyway and could use a long bath.
If you're looking for a good hotel room but don't want to pay good hotel room prices, then check out the Hotel Tonight app. Hotel Tonight features last minute offers from hotels in major cities across Europe.
Hotels sell rooms at a cheaper rate last-minute because they'd rather have a room with someone in it than nobody in it at all – at least that's the theory. If you look carefully, you can pick up great hotel rooms for the price you would pay for a nice hostel.
If you're with a friend (or two), then you might even be able to find hotel rooms cheaper than two beds at a hostel. It's worth a quick check if you arrive in a city and don't have a confirmed booking.
Download Hotel Tonight for free here
Spotted By Locals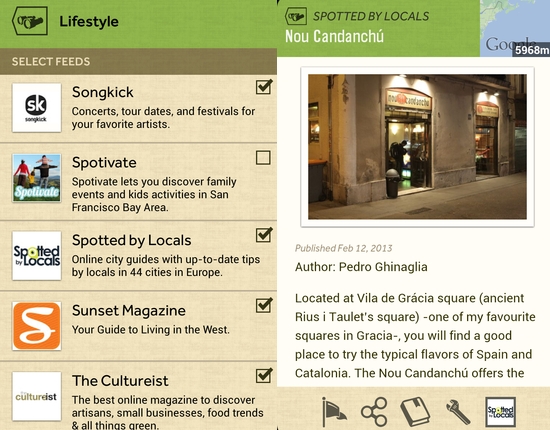 You've seen the Mona Lisa hundreds of times in your life and everybody who's been to Paris has a picture of the Eiffel Tower. If you want to avoid the same old tourist traps that everybody sees, then check out the Spotted By Locals app.
Spotted By Locals has apps for every city you're going to visit. Each app contains content written by Amsterdam locals. There are insider tips and lists of the best off-the-beaten-path tourist sites. The information is 100% available offline.
Better yet, the app is updated on a regular basis and changes by the season. You can download apps for each city you're about to visit or download one app for all 51 supported cities around the world.
All the apps include free trials with basic functionality, although you can pay $3.99 to download insider tips for 51 cities and enjoy constant updates for life. It's a cheap price to pay when you consider how much money you're going to spend on just a single public transit ticket in Europe.
You can download all of the Spotted By Locals city apps here
TripAdvisor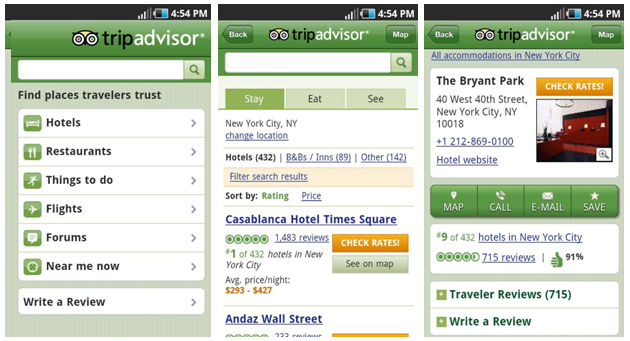 You're probably not an expert about every European city you're about to visit. You might have heard about gates in Berlin and towers in Paris, but keeping track of all these tourist sites can be a chore. That's why I recommend installing the TripAdvisor app, which comes with a number of useful features, including:
-See things to do in your current location, ranked by their popularity and category
-See hotels and booking information
-View restaurants and restaurant reviews from other travelers
-Flight information and bookings
You can use the TripAdvisor app to plan out your entire itinerary long before you arrive in a city. It's a useful app that is completely free. I recommend going through the list of Things to Do and narrowing down your list to 5 or so.
TripAdvisor also has CityGuides available which cover specific European cities, so you'll never feel lost wherever you go.
Download TripAdvisor for free here
WiFi Finder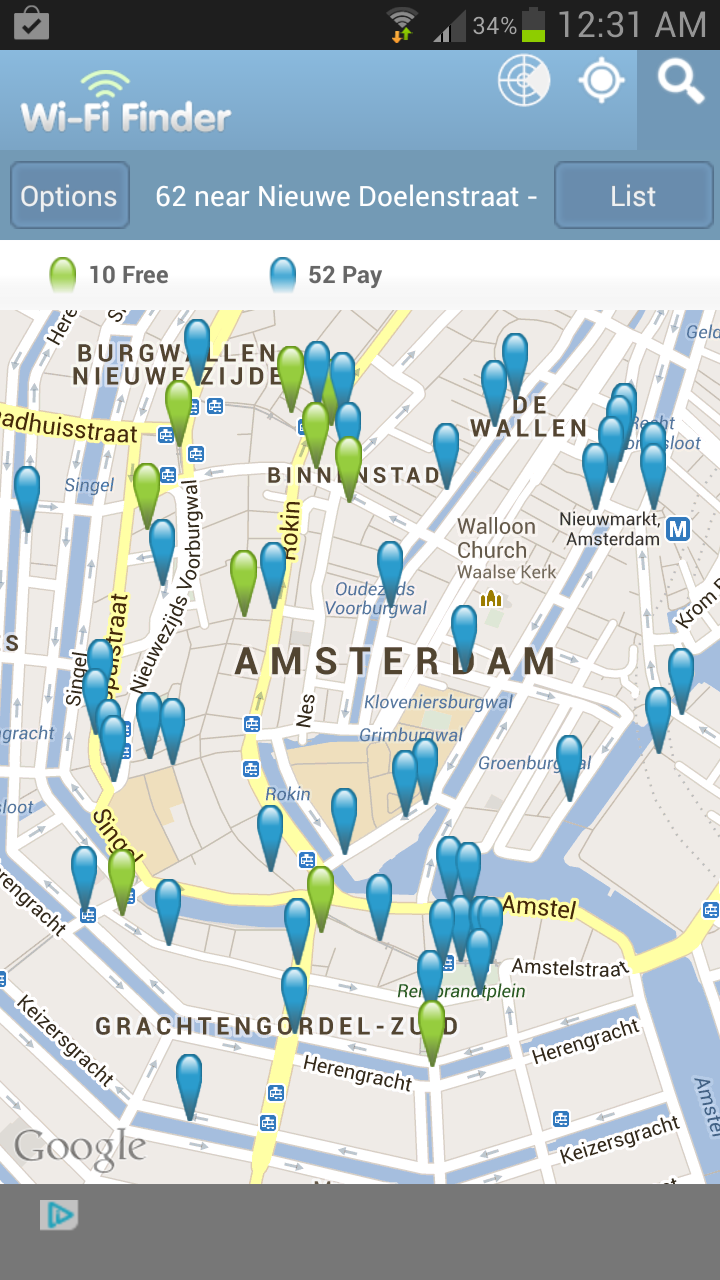 You paid thousands of dollars to travel around Europe but right now, all you want to do is mess around on the internet for a bit. There are a number of WiFi finder apps available for Android, but this one, called simply "WiFi Finder" tends to be the best app with the most locations.
It works best in the United States, but there are plenty of locations available around the world – including Europe. The app is also very popular on iOS, so there is a huge database of WiFi locations for you to reach into. A quick look at downtown Amsterdam reveals 62 Wi-Fi locations within a stone's throw of each other.
You can also choose to download the entire wireless network database and use it offline, making it easy to avoid costly data usage rates while exploring Europe. Better yet, this app also tells you which wireless locations are free to use and which ones cost money.