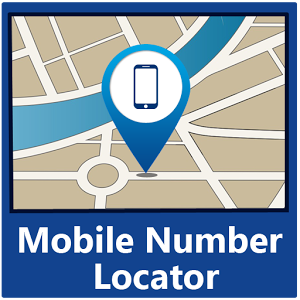 Nowadays, it is becoming more and more common to get calls from unknown numbers. Life is pretty normal with such calls, unless of course the same caller starts disturbing or threatening us with regular calls. It is during such distress, we seek effective solutions. Similarly, we might be missing an important call repeatedly due to unavoidable circumstances and hence, we might be missing out on valuable information too. What if we could trace back and locate the number? The answer could be solution to all our problems!
The Solution
Well, the world isn't lacking a solution for the problem at hand. Mobile Number Locator by GlobalCom is an app developed and designed to trace back and locate unknown numbers. The app is freely available for download in the Google Play Store and it weighs at around 1.7 MB in file size. It basically uses a tracing technique based on operator statistics and algorithms. Without going much into the details, we should be able to relate to the fact that this app accumulates user data for our record. To further simplify the situation, let us shortlist the possible situations when this sort of an app will unarguably come in handy –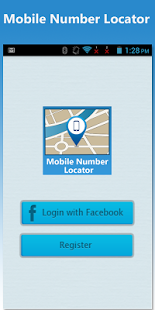 When we keep getting unwanted calls from an unknown number, to a level that makes us desperate to gain information about the caller
When we miss an important call
When we suspect a fraudulent call; after all crime isn't so uncommon nowadays, and many more
Features
The app runs a simple and easy user interface. There aren't many complicated buttons and menu but certain features are worth mentioning. They are –
The app allows us to create our own personal accounts
It automatically saves numbers in our device
Users can connect to the app via Social Networking site like Facebook
The app is claimed to fetch results quickly from any database. It can provide helpful details such as caller id, STD code or ISD code, name, location etc.
Benefits –
Apparently the app helps in locating unknown number sources. Undoubtedly, it helps in overcoming potential crimes. With this app in hand, we do not have to literally go through yellow pages to find out possible addresses. It provides the whole information in an organized and readable manner, making it easier for us to interpret. The app is easy to download and install, and the execution is flawless. We can update our phone directory with data obtained via this app. It is now also updated with better speed for phone look up, equipped with a smooth registration flow.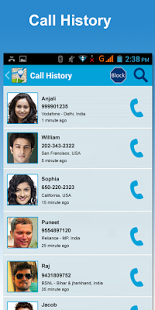 Disclaimer – There are other apps with similar functionality available for download but none of them were voted as best. Even this isn't the perfect app and the user experience is highly subjective; it will, in all probability, vary from individual to individual. The efforts of the developer(s) are appreciated. It has been designed to track SMS, call and location history, hence we must agree to share such details.