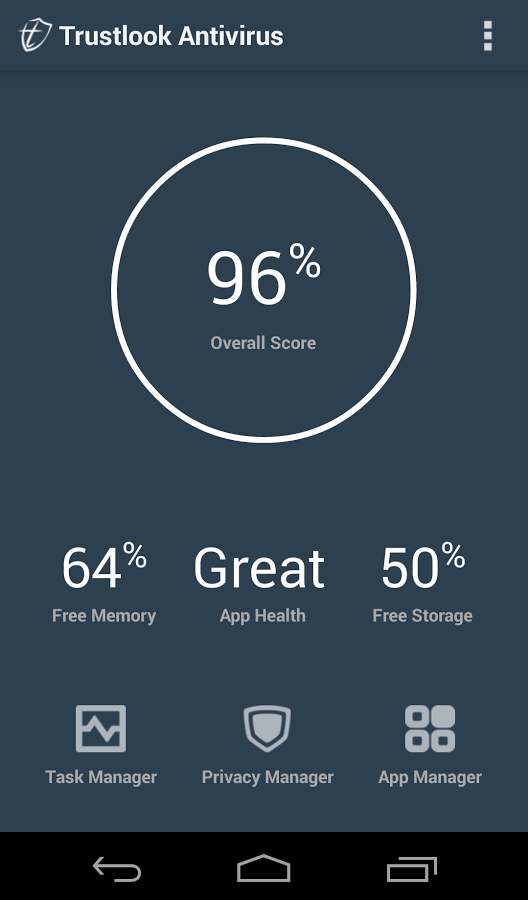 We have long known the famous Trustlook Mobile Security Solution since its release in July last year. It was the first antivirus app to introduce Advanced Persistent Threat (APT) security solution in the mobile platform that can detect & address advanced malwares. This variant of analysis tool is different than the conventional products that use anti-malware and intrusion-prevention formats to protect a device.
An Illustration
This app is specially designed and developed on next generation mobile security solutions, to protect an Android device from viruses, spyware and malware. Some of the outstanding features that make this app unavoidable are:
It has an ultra fast scanning engine that can scan the device on a continuous basis.
It runs on minimum system resources – battery and CPU usage.
There is task manager that aids in boosting the performance of the device via one click boot phone performance.
There is a privacy manager to view and manage apps.
There's one click application manager to manage installed application.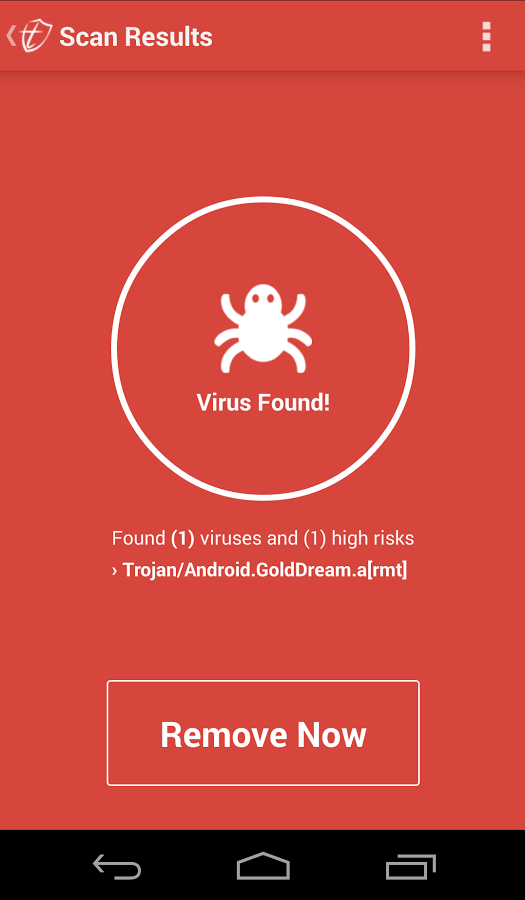 The mobile technology is growing at a rapid pace and we get to witness a newer technology being released every passing day. On the contrary, most security apps have continuously failed to keep a check on the threats and these malicious apps go undetected. The traditional antivirus products exceedingly based on signatures are unable to detect such threats.
Trustlook was founded in 2013 and is headquartered in Silicon Valley, and the team consists of security industry experts. According to the developers, Trustlook AntiVirus runs a deep analysis based on the behavioral data of the device and this filters the malicious apps from the system. This technology helps in detecting even unknown malwares. The major benefits of using this app are as follows:
Since it uses a behavior based engine, it can easily detect even signature less malwares. This is a highly reliable aspect in terms of device protection.
FAST – traditional signature based antivirus solutions take a longer duration in defining a malware, depending on the sample collection to sample release. It can take up to weeks or months and can make the system considerably slow to operate. Trustlook technology is remarkable in addressing zero-day as well advanced malware within 24 hours of infection.
Automatic – The execution of the process of eliminating threats from the device is fully automatic and does not require human intervention. The sequential steps of action are pre-determined and in the following order: app collection, app static & behavior analysis and app risk report via its proprietary cloud sandbox technology. Also, it constantly analyzes the application behavior to create app profiles.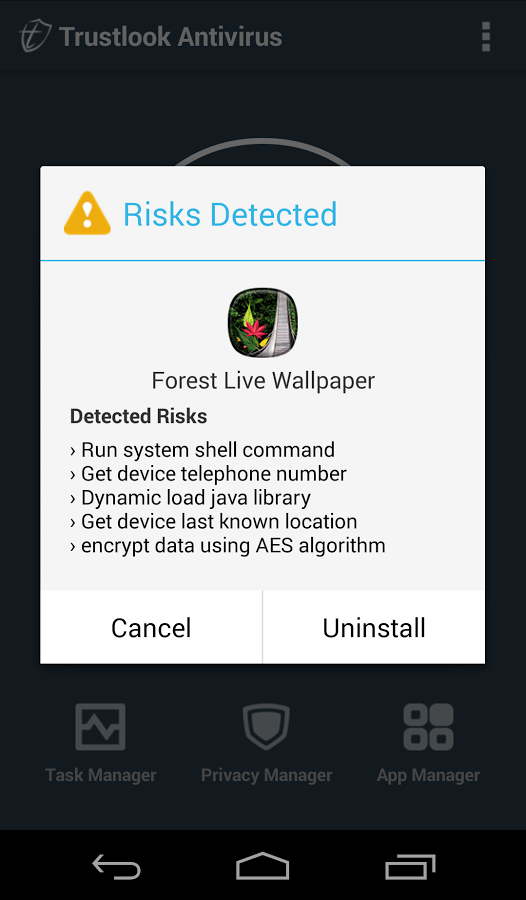 The Trustlook app is free for download from Google Play Store and the app size is 2.3 MB. The latest version is 1.0.4 and has the following new additions – Traditional Chineses support, Shortcut to Home screen, improved scan speed, sorting of apps based on risk, stability fix, enhanced performance, bug fixes and faster start time.
It is seemingly the hottest anti-virus app out there for Android users, so don't hesitate to get your hands on it.