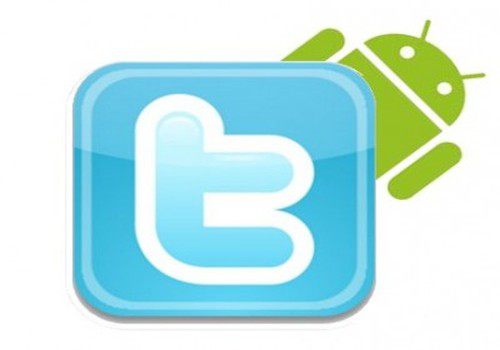 Twitter is upgrading its Android and iOS apps to take full advantage of today's best mobile operating systems. The update puts a renewed emphasis on photos as well as a wide range of other usability features.
Apparently, the main goal with these updates was to bring a more Facebook-like appearance to Twitter. The most noticeable Facebook-like change is the addition of a cover photo to the main profile screen. Just like a Facebook cover photo provides a backdrop to your main profile pic, Twitter's cover photo will surround your profile picture as well.
Another change involves the navigation system. Instead of seeing buttons for 'Connect', 'Discover', and 'Me' along the top menu bar, Twitter users will now see these buttons along the left-hand side of the screen.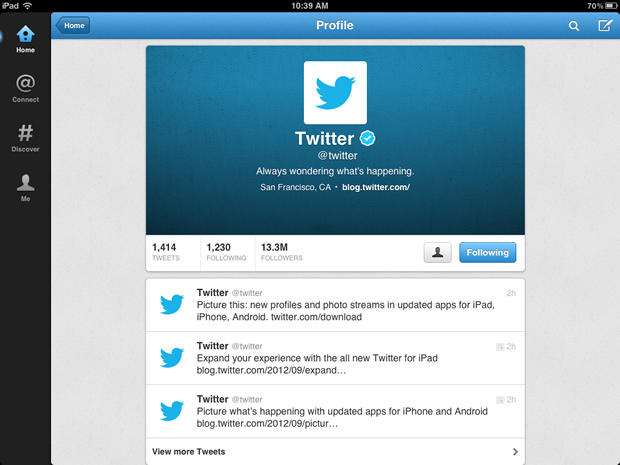 Here are all of the changes that the new Twitter upgrade brings to the official Android app:
-New photo stream feature
-New cover photo now available on all Twitter profiles
-Home, Connect, Discover, and Me buttons will now be displayed along the left-hand side of the screen
-Users can now tap on a photo to instantly open it full-screen; swiping to the right on that photo will open the photo stream feature, allowing anybody to scroll through a series of all photos that you've uploaded
-Zoom into photos by pinching the thumb and index finger together
-Expanded profile view, including instant links to followers, followees, favorite tweets, lists, and accounts that are similar
The goal of the Twitter upgrade wasn't just to streamline the user experience. For the past few years, the goal of Twitter's iOS and Android apps has been to win back customers who are using third-party apps. Twitter makes most of its advertising revenue from its official mobile app, and very little of that revenue comes from third-party apps.
As a result, the company has a huge incentive to push people to adopt the official Twitter for Android and iOS app over alternative options like MetroTwit, Echofon, Hootsuite, and others. At the same time, Twitter owes much of its success to dedicated third-party app developers, and some say Twitter's recent updates are continuously alienating those developers.
In any case, the new Twitter upgrade is currently available for download. Check it out today and start looking for the perfect cover photo.