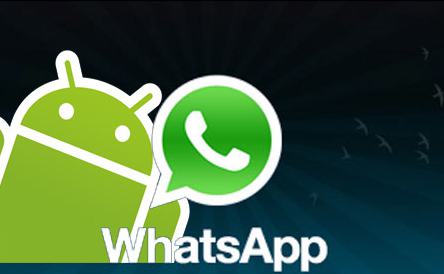 If you're not already using WhatsApp, then you're missing out on the world's most popular instant messaging program. WhatsApp allows mobile users to instantly communicate with other WhatsApp users while avoiding the high costs of text messaging through SMS.
WhatsApp is free for the first year, but it costs $0.99 afterwards. But for those who are playing $10 to $15 for unlimited texting on their mobile phones, $0.99 per year will seem like a small fee to pay – particularly since WhatsApp's usage numbers continue to rise.
How to use WhatsApp for Android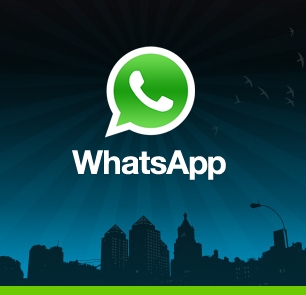 To start using WhatsApp, simply download the app from the Google Play store. Then, the application will automatically scan your contact book for friends who are also using WhatsApp. After that, simply start chatting.
Popularity of WhatsApp for Android
Obviously, apps like WhatsApp only work if they gather a strong following of users. Fortunately, WhatsApp has been downloaded over 1.2 million times from Google Play alone, and because of its cross-platform capabilities, anybody who uses Android, Windows Phone, BlackBerry OS, or iOS has access to the app. That means you can connect with friends regardless of which type of smartphone they use.
Advantages of WhatsApp
WhatsApp is a popular app for so many different reasons. Here are a few of its most popular features:
-Sent/Receive/Read notifications: Blackberry Messenger (BBM) is such a popular chat program because users can see when their friends receive and read text messages that are sent. BBM was the first messenger program to do this, and WhatsApp has integrated this popular feature into its own program. Instead of debating whether or not a message went through, or deciding whether a friend is just ignoring you or not, WhatsApp users can easily see the message notification directly beside their texts.
-Most popular cross-platform app available: The most important thing for any messaging app is its popularity. With millions of people already using WhatsApp, you're guaranteed to find more than a few friends to chat with.
-Group chats: WhatsApp lets you chat with up to 10 people, making it perfect for event planning. Users can also leave the chat at any time to avoid receiving unnecessary notifications.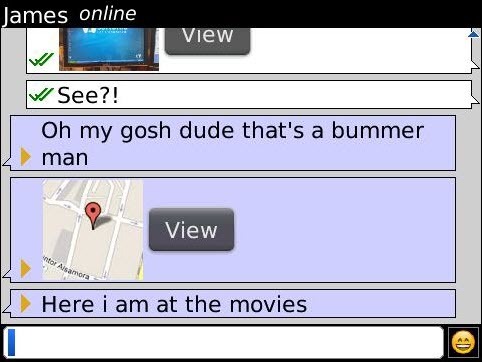 -Automatically add friends from your contact book: WhatsApp is connected with your phone number. After installing WhatsApp, you can set it to automatically scan your contact book for any other numbers that use WhatsApp. And, to make the app even more useful, you can set it to automatically scan every new contact to see if they're on WhatsApp.
-Save money: Forget about unlimited texting plans or the high costs of overseas texting. With WhatsApp, all data is transmitted over the internet, which means minimal usage for your data plan and lower cell phone bills. Who doesn't like spending less on their phone?
-Share location: If you want to let your friends know that you're in a certain area, WhatsApp allows you to easily share your Google Map location.
Disadvantages of WhatsApp for Android
As far as (mostly) free instant messaging apps go, WhatsApp is the king. With cross-platform capabilities and a rapidly expanding user base, it's hard to find faults with WhatsApp. However, here are a few things that prevent WhatsApp from receiving a perfect score:
-Can't attach captions to any pictures that are sent: You have to send the picture then send a message immediately afterwards.
-No desktop application: If you're at home and want to chat with friends without the clunky virtual keyboard on your smartphone, then WhatsApp can't help. There is no desktop application for WhatsApp.
-Only works with other WhatsApp users: The people you're chatting with must also be WhatsApp users. Fortunately, the app has a database of millions of users.
Conclusion
Whether you're traveling overseas or you just want to eliminate the costs of unlimited texting packages from your plan, WhatsApp for Android can help. Download it from the Google Play store today and start adding your friends!